Holiday Season Project Ideas and More!
Fabrics That Go
Give Your Family the Gift of a Stylish & Festive Home
As the holiday season comes knocking on your door, it's the perfect time to refresh your home's interior (and exterior) design. Get your living spaces ready for company and enjoy festive nights with your custom designs.
Take on smaller projects like accent pieces, pillows and decorations or bigger updates like reupholstering old furniture to make guests comfortable during their holiday visit.
Here are a few ideas to help you on your way:
Pillowcases
Get more colorful and season-appropriate designs for your pillowcases. Suitable fabrics make for excellent pillowcases, which could well be your project over the holidays.
You will surely appreciate some extra accent pieces in your living room or bedroom. We highly recommend our Guatemalan designs or Southwestern fabrics which are known for their intricate patterns and vibrance.
Want to create some festive themed decorative pillows for the holidays? Whatever you celebrate this season, Fabrics That Go has over 12,000 bolts of fabrics to choose from, including beautiful seasonal patterns to get you in the spirit! Our experts will complete the project for you, you just choose your fabric! Custom decorative pillows make great gifts as well! Get a Free Quote >>
Table Runners
Adding some more detail to your dining table can certainly make your dining area look a lot livelier. Table runners serve as accent pieces to break up the monotony of your dining table and ensure that the entire room comes together.
But why stop there? Get matching seat covers or reupholster your dining chairs to really leave a good impression on anyone who comes over for a meal.
Get a Free Quote for us to complete your project.
Lamp Shades
Add a little extra fun to rooms all over your home with lamp shades that speak more to your style and character. Spice them up with the use of different colors and patterns or stick to modern designs for a more minimalist vibe.
Our durable Sunbrella fabrics aren't only great for outdoor designs but will also last long and not fade from exposure to light and heat. They are extremely easy to wipe down and clean.
Get a Free Quote for us to complete your project.
Fabric Upholstery
Of course, you can go bigger and get some reupholstering done, especially when you have old furniture lying around. Breathe new life with excellent fabrics into pieces that need a bit more TLC or refresh their overall look and create something new.
At Fabrics That Go, we have everything you need and more for upholstery projects, or you can contact us for complete services from start to finish. We're always happy to share with you our design advice and free quotes to help you get started.
Window Treatments
Curtains and drapery made from elegant fabrics work well to freshen up your home, especially when there's just too much extra space by your windows. Take the extra step by adding valances, cornices, and more window treatments.
Get a Free Quote for us to complete your drapery or window treatment project.
Only the Best Services at Fabrics That Go
Even the slightest changes and the smallest projects can make a huge difference, especially when using the right fabrics.
At Fabrics That Go, you're free to choose from over 12,000 bolts of fabrics that come in different styles: authentic southwestern, modern and contemporary, traditional and vintage, and so much more! Get the materials you need and the services you deserve at Fabrics That Go.
Get in touch for ideas and inspiration today!
Get in Touch: Free Quote & Consultation
---
If you have any questions about the materials and accessories you might need for your upholstery project, please contact us by filling out the following form.
Thank you so much for supporting a local, family-owned business. Our team at Fabrics That Go appreciates your business during this trying time.

Get Home Fabric Project Inspiration, Tips, & Fabrics That Go Updates!
---
Fabrics That Go loves to connect with fabric lovers from all over the world! Subscribe to receive bi-monthly emails that highlight new fabric collections, home project ideas, decorating tips, and more!
We take pride in being part of your journey in designing your home and turning your vision into reality. From upholstery to drapery, and everything in between, we aim to bring you Happiness By The Yard.
Let's Get Started!
Ready to redesign your home?  Fabrics That Go has over 10,000 bolts of fabric IN-STOCK to choose from. We are fully-equipped to do quality custom upholstery and custom drapery based on your needs and specifications. Outside of Arizona? Order online and get our fabric shipped directly to your door!
Fabrics That Go – Tucson, AZ
We are happy to be Tucson's #1 Local Fabric Supplier, and would love to help you with any of your custom drapery, bedding, upholstery projects. Please feel free to contact us with any questions. We would love to hear from you!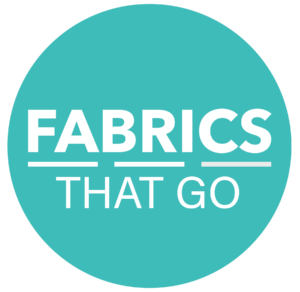 Do You Want to Learn How to Sew Custom Bedding, Drapery, and More?
If there is enough interest, Fabrics That Go is considering an adult sewing class where you can learn to sew custom bed spreads, drapery, and more.
Please provide us with your contact information if you are interested in Adult Sewing Classes at Fabrics That Go.