High Quality Full-Service Upholstery in Tucson
Fabrics That Go
Tucson's Trusted Fabric Store for Full-Service Upholstery
Looking for upholstery services in Tucson? You may already have a project in mind and just need some help with ideas, designs, and the right fabrics to get you started. There's no better store around than Fabrics That Go to help you with exactly that!
Choosing the Right Fabrics
When it comes to upholstering furniture, getting your fabrics right is key. Understanding the fabric, its longevity, and your intended purpose is equally as important.
Certain colors, patterns, and prints work better than others for certain pieces of furniture as well as interior design visions. It could prove useful to have photos of your home on hand when you're shopping for fabrics.
Countless Options To Suit Any Part of Your Home
Careful consideration should also be taken for the setting, as fabrics will differ for indoor furniture and outdoor furniture. Different fabrics come in different materials. Be it leather, cotton, silk, acetate, etc., it's important to pick ones that are most suitable to the area of your home they're meant to be in. 
We offer only premium fabrics that will last for years on end. With over 10,000 bolts of fabric that come in countless designs, you'll be hard-pressed to run out of options here at Fabrics That Go.
Getting Ideas and Making Them Reality
If you need help with your upholstery project, we're happy to set you up with the right fabric and complete the project for you. Beyond that, we're also happy to help you with ideas and designs to make sure your project works.
If you need help formulating ideas, our team is always here to brainstorm with you. Maybe you just need help bringing your idea to life—we'll give you that little push and support you need!
Come to Fabrics That Go
From the idea to the fabrics, to the final product, here at Fabrics That Go, we'll see your upholstery project through with precision and high quality craftsmanship.
Do you have a project in mind? Send us your ideas and tell us about it now for a free quote! Contact us or visit our store so you can finally get started on turning your vision into a reality.
Shipping Fabrics to Your Door, For Your Next Project
---
Support a LOCAL company for your next project. If you have a project in mind and you need fabric to accomplish it, then you can count on Fabrics That Go.
Choose from a wide range of Southwestern designs, along with other styles, for upholstery, drapery, pillows, tablecloths and more. Shop Online at shop.fabricsthatgo.com and have your materials delivered. Contact us if you can't find what you're looking for, and we can send you some options that we have in stock, but may have not made it online yet.
Get in Touch: Free Quote & Consultation
---
If you have any questions about the materials and accessories you might need for your upholstery project, please contact us by filling out the following form.
Thank you so much for supporting a local, family-owned business. Our team at Fabrics That Go appreciates your business during this trying time.

Get Home Fabric Project Inspiration, Tips, & Fabrics That Go Updates!
---
Fabrics That Go loves to connect with fabric lovers from all over the world! Subscribe to receive bi-monthly emails that highlight new fabric collections, home project ideas, decorating tips, and more!
We take pride in being part of your journey in designing your home and turning your vision into reality. From upholstery to drapery, and everything in between, we aim to bring you Happiness By The Yard.
Let's Get Started!
Ready to redesign your home?  Fabrics That Go has over 10,000 bolts of fabric IN-STOCK to choose from. We are fully-equipped to do quality custom upholstery and custom drapery based on your needs and specifications. Outside of Arizona? Order online and get our fabric shipped directly to your door!
Fabrics That Go – Tucson, AZ
We are happy to be Tucson's #1 Local Fabric Supplier, and would love to help you with any of your custom drapery, bedding, upholstery projects. Please feel free to contact us with any questions. We would love to hear from you!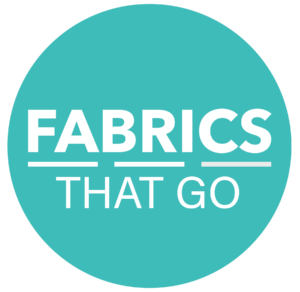 Do You Want to Learn How to Sew Custom Bedding, Drapery, and More?
If there is enough interest, Fabrics That Go is considering an adult sewing class where you can learn to sew custom bed spreads, drapery, and more.
Please provide us with your contact information if you are interested in Adult Sewing Classes at Fabrics That Go.