Preparing Your Home for Entertaining Guests This Season
Fabrics That Go
Upholstery, Drapery, and More Improvements with Premium Fabrics
Now that the weather's getting cooler, visitors from all over are flooding to check out the beautiful sights and sounds Arizona has to offer. That said, you ought to be getting your home primed and ready for guests and loved ones.
How do you ensure that their stay is pleasant and relaxing? Here are some ideas to help you get started.
1. Enhance Outdoor Gathering Space
Give your guests the chance to enjoy the cooler Arizona weather with some fresh air and a beautiful backyard entertainment area to boot. Your patio furniture may need a refreshing new look. We recommend Sunbrella fabric which is great for outdoor upholstery and drapery as it's durable, weather-resistant, and comes in multiple designs to match your style.
2. Customize Dining Area
Get creative with your dining room and give your guests a dining experience they'll never forget. From even the simplest details of using quality fabrics for table cloths and runners to changing up your chairs with professional reupholstery services, a meal at your home would always be the best part of anyone's day.
Ideas and More Inspiration at our online store!
3. Add Accent Furniture
Make conversations a little more interesting by ensuring that the space you're in is complemented with comfortable accent pieces. These pieces are meant to grab people's attention and become excellent icebreakers. Popular accent pieces include accent chairs, ottomans, decorative pillows, patterned sofas, and hanging textiles.
4. Refresh Drapery
There's nothing like entering a room with custom drapery to bring joy and improve the overall aesthetic. But why stop at curtains? Take the extra step with window treatments like cornices and valances.
Get the assistance you need from the experts at Fabrics That Go. Not only will you have an amazing selection of fabrics at your disposal, but we also custom make window treatments and hardware, professionally measuring and installing them for your satisfaction. We also have tassels and trims available to give your windows a boost in elegance.
Nearly Endless Choices at Fabrics That Go
At Fabrics That Go, you're free to choose from over 10,000 bolts of fabrics to prepare your home for guests who are coming over. Whether you're looking for custom upholstery and drapery or are reupholstering an existing piece of furniture, then you'll find that Fabrics That Go has premium-quality fabrics available and more.
Get in touch today and get a free quote!
Get in Touch: Free Quote & Consultation
---
If you have any questions about the materials and accessories you might need for your upholstery project, please contact us by filling out the following form.
Thank you so much for supporting a local, family-owned business. Our team at Fabrics That Go appreciates your business during this trying time.

Get Home Fabric Project Inspiration, Tips, & Fabrics That Go Updates!
---
Fabrics That Go loves to connect with fabric lovers from all over the world! Subscribe to receive bi-monthly emails that highlight new fabric collections, home project ideas, decorating tips, and more!
We take pride in being part of your journey in designing your home and turning your vision into reality. From upholstery to drapery, and everything in between, we aim to bring you Happiness By The Yard.
Let's Get Started!
Ready to redesign your home?  Fabrics That Go has over 10,000 bolts of fabric IN-STOCK to choose from. We are fully-equipped to do quality custom upholstery and custom drapery based on your needs and specifications. Outside of Arizona? Order online and get our fabric shipped directly to your door!
Fabrics That Go – Tucson, AZ
We are happy to be Tucson's #1 Local Fabric Supplier, and would love to help you with any of your custom drapery, bedding, upholstery projects. Please feel free to contact us with any questions. We would love to hear from you!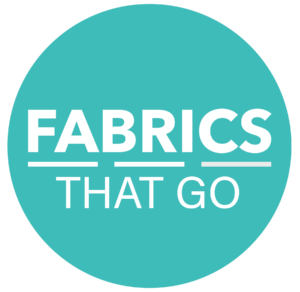 Do You Want to Learn How to Sew Custom Bedding, Drapery, and More?
If there is enough interest, Fabrics That Go is considering an adult sewing class where you can learn to sew custom bed spreads, drapery, and more.
Please provide us with your contact information if you are interested in Adult Sewing Classes at Fabrics That Go.