Give that Old Couch New Life: Re-upholstery is the Solution
Fabrics That Go
Do you have a sentimentally irreplaceable sofa/couch that is damaged? Have your kids spilled so many different liquids on your couch that you can't quite remember what the original color was? Did you get your grandparents' old hand-me-down couch? Or maybe you've just spent a lot of time on your couch and it's starting to look worn and old. Whatever the case may be, don't be afraid to give your couch a new look. Reupholstering an old couch is not as terrifying as it may sound.
Find Hidden Treasures: Furniture with Good Bones
If you don't already have a couch to reupholster, consider checking out garage sales or second-hand sale websites/apps such asCraigslist or OfferUp for an affordable couch with a silhouette that you like. Here's an example of an older looking couch with a print that may not be the style you're looking for- but with little bit of imagination you can see the potential of the piece.
So Many Options – Have Fun with Your Creative Style!
Once you find the couch silhouette that you like, your next step is to decide what fabric you want. Fabric shopping can be overwhelming. Would another pattern print look good? What about a solid? Textured or not? What color? So many options and you're feeling alone and lost- not knowing where to even start.
If you're in Tucson, AZ consider a visit to local fabric store called Fabrics That Go. Not only do they have the largest selection of fabrics (over 10,000 bolts of fabric!), but they have been family owned for 74 years. This means they know what they're talking about when it comes to fabrics. Not only that, but they can make suggestions and help you make the difficult decision of choosing your new fabric. Best of all, they don't just sell fabric, but anything you may need reupholster a couch – such as foam, cushions or decorative nails.
If you need some suggestions on some popular fabrics to use consider the following –
If you come in to Fabrics That Go, Call (520) 881-4444, or provide project details throughFabricsThatGo.com, their experts can guide you to the right fabric choice based on your lifestyle, home decor style, budget, & other factors.  
Once you've found the perfect fabric, now it's time to start the work on upholstering.
Professional Upholstery
The task of reupholstering a couch is flat out too much to take on, take it to Fabrics That Go to have a professional reupholster your couch. They are Tucson's experts in home fabric & upholstery, and love to bring peoples' visions to reality.
Fabrics That Go Does it ALL!
Send Fabrics That Go your project details and photos here, and get a FREE Quote on how much it would cost for the amount of fabric you'll need and also the cost of labor. They'll even pick up your furniture to get started ASAP!
You've Done It!
Once you've finished reupholstering your new (old) couch, take a seat and try it out!
Bask in the greatness of giving your living room a truly unique, one-of-a-kind, piece of furniture- which reflects your personality and style.
Fabrics That Go – Tucson, AZ
We are happy to be Tucson's #1 Local Fabric Supplier, and would love to help you with any of your custom drapery, bedding, upholstery projects. Please feel free to contact us with any questions, we'd love to hear from you!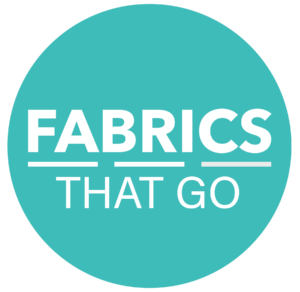 Do You Want to Learn How to Sew Custom Bedding, Drapery, & More?
If there is enough interest, Fabrics That Go is considering an adult sewing class where you can sew custom bed spreads, drapery, & more.
Please provide your information if you are interested in Adult Sewing Classes at Fabrics That Go.