Enhancing Home Style with Accent Furniture & Drapery
Fabrics That Go
Are you remodeling your home or looking to give your home a refreshing new look? Accent pieces help in grabbing one's attention while still keeping the existing colors together. 
What Is the 60-30-10 Rule?
It's important to consider that you shouldn't mix and match too many accent pieces, to avoid your space being too "busy."
To help pull a room together Interior Designers follow the 60-30-10 rule which states that 60% of the room should consist of the dominant color, 30% should be the secondary color, and that 10% should be the accent. The secondary color supports the dominant color whereas the accent is what you can add to be bold, add personality, and improve style.
Why Have an Accent Piece?
The purpose of an accent piece is to grab someone's attention, all while working within the existing colors that surround it. In other words, although it stands out, it creates a bond between spaces, bringing them all together. Adding accent pieces to your home brings plenty of decorative value and can add a "wow-factor" to visitors and guests.
Accent pieces could also be as simple as a patterned blanket, a throw pillow, or bold drapery.
Where Do You Start With Selecting Accent Pieces?
First you need to decide how you want to accent your space and where you'd like to place your accent piece. Look at your current color scheme and what would contrast well with what you have. Do you want a chair, pillows, or drapery with a solid fabric or are you feeling adventurous in pursuing a patterned fabric? 
If you are feeling overwhelmed and need some guidance, consult an expert at Fabrics That Go.
Need Fabrics for Accent Pieces?
Fabrics That Go offers premium-quality fabrics that are sure to last, maintaining the aesthetic you need for your home. You can use unique Southwestern Fabrics for a pop of style or Guatemalan fabrics with rich color palettes for bold solid fabrics. 
Pick from fabrics such as:
And many others that you can choose from!
Shop online for fabrics now.
Quality Fabrics at Fabrics That Go
Add more style to your home project with fabrics here at Fabrics That Go. We also help you get started with your accent pieces by giving you ideas on the fabrics you should use and how you can put them all together. Contact us with any questions, advice, or to get a free quote on complete upholstery and drapery projects in Tucson.
For ideas, Contact us today.
Get in Touch: Free Quote & Consultation
---
If you have any questions about the materials and accessories you might need for your upholstery project, please contact us by filling out the following form.
Thank you so much for supporting a local, family-owned business. Our team at Fabrics That Go appreciates your business during this trying time.

Get Home Fabric Project Inspiration, Tips, & Fabrics That Go Updates!
---
Fabrics That Go loves to connect with fabric lovers from all over the world! Subscribe to receive bi-monthly emails that highlight new fabric collections, home project ideas, decorating tips, and more!
We take pride in being part of your journey in designing your home and turning your vision into reality. From upholstery to drapery, and everything in between, we aim to bring you Happiness By The Yard.
Let's Get Started!
Ready to redesign your home?  Fabrics That Go has over 10,000 bolts of fabric IN-STOCK to choose from. We are fully-equipped to do quality custom upholstery and custom drapery based on your needs and specifications. Outside of Arizona? Order online and get our fabric shipped directly to your door!
Fabrics That Go – Tucson, AZ
We are happy to be Tucson's #1 Local Fabric Supplier, and would love to help you with any of your custom drapery, bedding, upholstery projects. Please feel free to contact us with any questions. We would love to hear from you!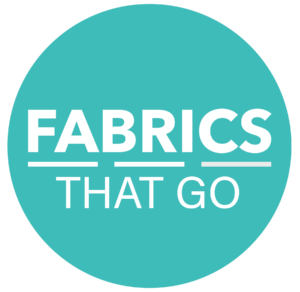 Do You Want to Learn How to Sew Custom Bedding, Drapery, and More?
If there is enough interest, Fabrics That Go is considering an adult sewing class where you can learn to sew custom bed spreads, drapery, and more.
Please provide us with your contact information if you are interested in Adult Sewing Classes at Fabrics That Go.