How to Choose the Right Fabrics for Your Bedroom
Fabrics That Go
Breathe New Life Into Your Bedroom
Your bedroom is your private space — your own special quarters where you can be the best version of you. A place for relaxing, recharging, and reflecting on the day. It's only natural to want to keep it as comfortable and aesthetically pleasing as possible. From bed sheets to pillowcases, the right fabrics play an important role in keeping your bedroom the way it should be.
1. Headboards
You can get quality fabrics for your headboard of different designs. For a more refined style, warm and solid colors or those with minimal motifs work well. On the other hand, if you want a bolder route, then it's a great idea to use vibrant Southwestern or Guatemalan styles.
2. Bedsheets
It's important to be consistent with the colors that you choose and ensure that the fabrics used for your bed's headboard and pillowcases complement your bedsheets. Lighter shades work great if you want your bed to be easier on the eyes but darker tones create for a more modern, contemporary look.
3. Pillowcases
As said, pillowcases should either match or complement bedsheets, so it's crucial that you pick styles that are consistent with your bedsheets and your headboard. Pillowcases, whether it's the style or the materials used, should be close in appearance.
4. Rugs
If you have enough space for a few more embellishments, then rugs are also great in adding more accents to your bedroom. They will need to stand out, so go for styles that go against the floor to take full advantage of the rug's aesthetics.
5. Other Furniture and Drapery
Whether you have an ottoman, a small couch, or a swing chair, upholstering with fabrics that fully make up your entire bedroom is also another key consideration. To top it all off, adding curtains and window treatments that match with everything else is a great way to have a well-rounded bedroom using excellent-quality fabrics.
There's definitely plenty of fabric styles to choose from. Whether you want to go for a more
vintage
look or something that's more
contemporary
, the perfect fabric style will surely change your bedroom for the better.
Choose from Over 10,000 Bolts of Fabrics
At Fabrics That Go, we provide our customers with full upholstery services and a huge selection of fabric styles that are great for whenever you're looking to improve your bedroom's aesthetics, decorate a nursery, or when you just want to create a whole new look for your space. We provide you with a free quote for your home project, as well as ideas on how to go about it.
Contact Fabrics That Go today!
Fall Into Fabrics Sale 2021
To celebrate 75 years of being Tucson's trusted fabrics and upholstery shop, we're offering 10% off on select items through October 31st (excludes remnants and clearance items).
Get them while supplies last!
Check out our past bedroom projects!
Shipping Fabrics to Your Door, For Your Next Project
---
Support a LOCAL company for your next project. If you have a project in mind and you need fabric to accomplish it, then you can count on Fabrics That Go.
Choose from a wide range of Southwestern designs, along with other styles, for upholstery, drapery, pillows, tablecloths and more. Shop Online at shop.fabricsthatgo.com and have your materials delivered. Contact us if you can't find what you're looking for, and we can send you some options that we have in stock, but may have not made it online yet.
Get in Touch: Free Quote & Consultation
---
If you have any questions about the materials and accessories you might need for your upholstery project, please contact us by filling out the following form.
Thank you so much for supporting a local, family-owned business. Our team at Fabrics That Go appreciates your business during this trying time.

Get Home Fabric Project Inspiration, Tips, & Fabrics That Go Updates!
---
Fabrics That Go loves to connect with fabric lovers from all over the world! Subscribe to receive bi-monthly emails that highlight new fabric collections, home project ideas, decorating tips, and more!
We take pride in being part of your journey in designing your home and turning your vision into reality. From upholstery to drapery, and everything in between, we aim to bring you Happiness By The Yard.
Let's Get Started!
Ready to redesign your home?  Fabrics That Go has over 10,000 bolts of fabric IN-STOCK to choose from. We are fully-equipped to do quality custom upholstery and custom drapery based on your needs and specifications. Outside of Arizona? Order online and get our fabric shipped directly to your door!
Fabrics That Go – Tucson, AZ
We are happy to be Tucson's #1 Local Fabric Supplier, and would love to help you with any of your custom drapery, bedding, upholstery projects. Please feel free to contact us with any questions. We would love to hear from you!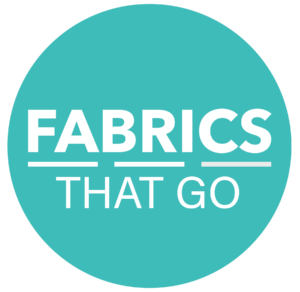 Do You Want to Learn How to Sew Custom Bedding, Drapery, and More?
If there is enough interest, Fabrics That Go is considering an adult sewing class where you can learn to sew custom bed spreads, drapery, and more.
Please provide us with your contact information if you are interested in Adult Sewing Classes at Fabrics That Go.