Curtains & Drapery: How It Can Add Style And Function
Fabrics That Go
When it comes to decorating your home, never forget the decor for your windows. Drapery or curtains can pull together a room, break apart a boring paint color, and be an expression of your style. It's an easy fix to liven up a room – especially if you are renting and are limited on what you can do to your home.
However, style is not the only purpose for drapery. Its most obvious function is to block sunlight that comes through windows or to create privacy from the outside world. With the right fabrics though, you can also block out heat that the sunlight shines into your home. If you haven't heard of it yet, these are typically marketed in stores as "blackout curtains." This type of curtain advertises to block out the most amount of sunlight while also blocking the heat coming in. They are also lighter in weight than typical drapery. The best part of these curtains is that because they serve a function more than just style, you can expect to save money on cooling costs during the summer!
Something to note if you are planning to purchase instead of DIY – Curtains are typically lighter in weight, but can have blackout lining to help with heat/sun. Drapes on the other hand are what you see in hotel rooms – there are two layers of fabric with the intent on blocking the most sun and heat.
If the colors or styles you find in stores are not to your standards or are too expensive, you could always make your own! But whether you're making your own from scratch or starting with curtains you already have, you'll want to make sure you look for the right kind of fabrics. Here are a couple types you'll want to consider to give you the right kind of insulation.
Blackout Lining Fabric
---
This type of fabric is the most common when you are looking for heat blocking/insulating drapes. Almost all the blackout lining fabric that you will find will be white in color, but you could find other colors such as black. The material used is typically a cotton blend, 100% cotton or 100% polyester.
Thermal Lining Fabric
---
This fabric is different than what most would see at a store. Thermal lining fabric is good for homes with central air to help prevent cool air from escaping your home. It will keep the cold air in during the summer and the warm air in during the winter. The material is typically cotton, wool, or polyester and is coated on one side with acrylic foam or a thin layer of aluminum. This coating is what gives it its insulation properties. This kind of fabric will have insulation properties, but will allow more light in than traditional blackout lining.
If you are looking to DIY this project, a quick Google search or YouTube search will show you how easy it is to complete this project. There are even tutorials on how to make curtains without any sewing involved! This project definitely allows you to choose the perfect fabric for your home and your style.
Looking for fabric can be overwhelming, but if you're in Tucson, look no further than Fabrics That Go. Family owned for 74 years, the store is run by Claire and Bob Grunstein – a mother/son team. Since they have over 10,000 bolts of fabric, you're sure to find everything you need for your new DIY curtains or drapes. If you feel lost, the knowledgeable experts are there to help you out. Visit their website here, or contact them at (520) 881-4444 for more information!
Fabrics That Go – Tucson, AZ
We are happy to be Tucson's #1 Local Fabric Supplier, and would love to help you with any of your custom drapery, bedding, upholstery projects. Please feel free to contact us with any questions, we'd love to hear from you!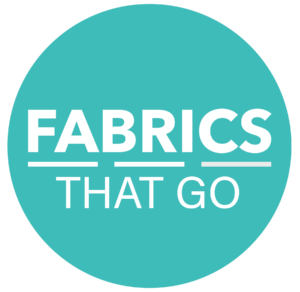 Do You Want to Learn How to Sew Custom Bedding, Drapery, & More?
If there is enough interest, Fabrics That Go is considering an adult sewing class where you can sew custom bed spreads, drapery, & more.
Please provide your information if you are interested in Adult Sewing Classes at Fabrics That Go.