Ways to Refresh Your Dining Area's Look
Fabrics That Go
High Quality Fabrics Can Work Wonders for Your Dining Room
When you feel happy about the way your dining area looks, it follows that you have a much more enjoyable experience when the time comes to actually dine there. It's absolutely normal to get bored by the same look, especially after years and years without change. Looks get worn out and it's natural to want something different and be visually inspired.
Here are a few ways that you can refresh the whole look and feel of your dining area.
1. Get Creative With Your Dining Table
Give your old table that DIY makeover you've been daydreaming about. A good old fashioned sand-down plus a fresh paint job might be just the thing. If nothing else, it's sure to be a fun project to do with your family and/or friends.
Use fabrics to improve the overall look and choose prints or colors that fit your style or go crazy and experiment with different designs; you might just surprise yourself and end up making it the highlight of the whole room. Create a unique dining experience with the help of our team of experts, assisting you from start to finish on amazing table cloths, runners, and more.
2. Change Up the Chairs
Worn-out chairs need some love. Have yours reupholstered and see how your old pieces come back to life. If done with proper care and expertise, reupholstering can be like giving them another life.
This is why you want to choose the right team for the job. The quality of your chosen fabric has a hand in determining the life span of your chair as well, so don't settle for anything less than premium.
On top of all that, you want fabric that captures the mood, ambience, and overall feel that you're going for. So make sure you go to a place that has a wide variety of options!
3. Tweak the Windows
Perhaps it's time your windows got some attention. From classic curtains to trims and valances, there are so many options. Deciding is just a matter of how far you're willing to explore so that your dining area feels fresh and new again.
Remember the basics and go from there: sheer curtains allow natural light in during the day, thick curtains ensure privacy, valances bring a bit of whimsy and personality, and trims add a touch of class.
4. The Devil's in the Details
Sometimes, it's the simplest and seemingly smallest detail that completes a whole look. A floor rug can add warmth and depth to a room of sleek surfaces; placemats are both functional and aesthetically inviting; it all comes down to careful and thoughtful placement and, of course, how the creative process speaks to your soul. 
At the end of the day, we want rooms in our home that not only represent our personal styles, but also express a piece of our hearts. If none of these suggestions reach out to you, our last piece of advice is this: find and do what makes your heart happy and that's all the makeover your space will ever need.
Fabrics Perfect for Your Dining Area at Fabrics That Go
At Fabrics That Go, we have vast choices of fabrics that are available for use in your home. Turn that dining area into something vibrant with elegant fabrics that come in many different styles and choose from over 10,000 bolts of fabrics.
Contact us for project ideas and free quotes.
Check out our Dining Room Projects!
Visit our online shop for fabric orders and more design inspiration.
Shipping Fabrics to Your Door, For Your Next Project
---
Support a LOCAL company for your next project. If you have a project in mind and you need fabric to accomplish it, then you can count on Fabrics That Go.
Choose from a wide range of Southwestern designs, along with other styles, for upholstery, drapery, pillows, tablecloths and more. Shop Online at shop.fabricsthatgo.com and have your materials delivered. Contact us if you can't find what you're looking for, and we can send you some options that we have in stock, but may have not made it online yet.
Get in Touch: Free Quote & Consultation
---
If you have any questions about the materials and accessories you might need for your upholstery project, please contact us by filling out the following form.
Thank you so much for supporting a local, family-owned business. Our team at Fabrics That Go appreciates your business during this trying time.

Get Home Fabric Project Inspiration, Tips, & Fabrics That Go Updates!
---
Fabrics That Go loves to connect with fabric lovers from all over the world! Subscribe to receive bi-monthly emails that highlight new fabric collections, home project ideas, decorating tips, and more!
We take pride in being part of your journey in designing your home and turning your vision into reality. From upholstery to drapery, and everything in between, we aim to bring you Happiness By The Yard.
Let's Get Started!
Ready to redesign your home?  Fabrics That Go has over 10,000 bolts of fabric IN-STOCK to choose from. We are fully-equipped to do quality custom upholstery and custom drapery based on your needs and specifications. Outside of Arizona? Order online and get our fabric shipped directly to your door!
Fabrics That Go – Tucson, AZ
We are happy to be Tucson's #1 Local Fabric Supplier, and would love to help you with any of your custom drapery, bedding, upholstery projects. Please feel free to contact us with any questions. We would love to hear from you!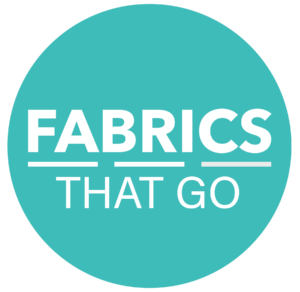 Do You Want to Learn How to Sew Custom Bedding, Drapery, and More?
If there is enough interest, Fabrics That Go is considering an adult sewing class where you can learn to sew custom bed spreads, drapery, and more.
Please provide us with your contact information if you are interested in Adult Sewing Classes at Fabrics That Go.