How Fabrics and Their Style can Affect the Design of Your New Home
Fabrics That Go
Colors and Fabrics That Work Best for Your Home
Fabrics can make a lot of difference for your home in more ways than one. It's important for homeowners to choose the right colors and the suitable materials if they're looking to add more decorative value to their living spaces. Whether it be upholstery projects, drapery, or simply choosing furniture with unique yet appropriate prints, Fabrics That Go can help you.
Why Fabrics Matter
Fabrics set the mood of your new home's living spaces, creating a more cohesive atmosphere. It's essential that you consider the type of fabrics to use and the mood that you want to portray whenever you're looking into how you can design your home accordingly.
How to use Fabrics Correctly
First of all, you need to have a design style in mind. You have many style choices in contemporary, minimalist, coastal, mid-century modern, traditional, southwestern, upon many other styles. If you're unsure of how to choose, then you can draw inspiration from exploring Pinterest, different fabric designs online or in-person at Fabrics That Go, to give you an idea of the mood that you want to set.
Desert Sunset Saguaro Cactus
Remember that you shouldn't mix too many colors or patterns as this can disrupt the mood with clutter that draws your eye to so many places. If you are looking to add personality through your fabrics, you could simply add accent pieces with colors or patterns that complement your spaces' color theme.
You could also present style through using textures, where you can create contrast and add more decorative value.
Which Fabrics Should I Use?
There is no one right answer as to which fabric is right for your project. It really depends on a number of factors: style/motif, which room, functionality, and more. People rarely realize the impact fabric has on a home, until they are designing their dream home. It is then that they realize the need to decide fabric in sofas, chairs, decorative pillows, rugs, drapery, outdoor areas, and more!
You can consult with Fabrics That Go designers, experts in the field, to help you out with fabric ideas so that you can fulfill your vision. Get Free Home Fabric Consultation >>
Assisting You at Fabrics That Go
For ideas on which fabrics to use and how you should use them, Fabrics That Go offers expert advice when you need to create a cohesive design for your new home. With over 10,000 bolts of in-stock fabrics to choose from, you'll have an seemingly endless variety of options at Fabrics That Go.
Get in touch with us today.
Get in Touch: Free Quote & Consultation
---
If you have any questions about the materials and accessories you might need for your upholstery project, please contact us by filling out the following form.
Thank you so much for supporting a local, family-owned business. Our team at Fabrics That Go appreciates your business during this trying time.

Get Home Fabric Project Inspiration, Tips, & Fabrics That Go Updates!
---
Fabrics That Go loves to connect with fabric lovers from all over the world! Subscribe to receive bi-monthly emails that highlight new fabric collections, home project ideas, decorating tips, and more!
We take pride in being part of your journey in designing your home and turning your vision into reality. From upholstery to drapery, and everything in between, we aim to bring you Happiness By The Yard.
Let's Get Started!
Ready to redesign your home?  Fabrics That Go has over 10,000 bolts of fabric IN-STOCK to choose from. We are fully-equipped to do quality custom upholstery and custom drapery based on your needs and specifications. Outside of Arizona? Order online and get our fabric shipped directly to your door!
Fabrics That Go – Tucson, AZ
We are happy to be Tucson's #1 Local Fabric Supplier, and would love to help you with any of your custom drapery, bedding, upholstery projects. Please feel free to contact us with any questions. We would love to hear from you!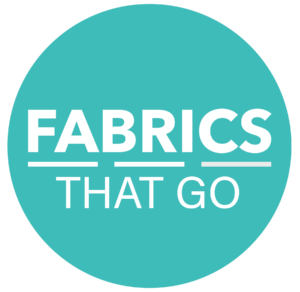 Do You Want to Learn How to Sew Custom Bedding, Drapery, and More?
If there is enough interest, Fabrics That Go is considering an adult sewing class where you can learn to sew custom bed spreads, drapery, and more.
Please provide us with your contact information if you are interested in Adult Sewing Classes at Fabrics That Go.