How The Boho Chic Movement Is Bringing Back Southwestern Fabric
Fabrics That Go
Bohemian style is known as portraying a carefree, eclectic design. Boho-chic is taking the bohemian style and bringing it together with some modern flair. Most designers will look to using furnishings and lighting to bring in the modern touches while sticking to decor pieces like pillows, rugs, art, and bringing in fabrics/textiles to the furniture to give the bohemian feel. Fabrics and textiles to consider using include those that pull from Moroccan influences, Native American, and the growing popularity of Southwestern.
When looking to add the boho look, keep an eye out for fabrics and pieces that have a nomadic vibe. This includes the Southwestern style. Combine the fabrics and textiles with wood and metallic accents.
The boho chic style is making a comeback due to rising popularity of a vintage feel, but wanting to still have a put together look. It celebrates history and culture in a way that others may not think of right away.
If you're looking to save some money or are having trouble finding the right look for your boho chic style, you can consider doing a few small DIY projects. Here are some ideas to bring this style into your home –
DIY Macrame Wall Decor
---
Macrame is extremely popular in design. You can find something similar in a store like Urban Outfitters but pay triple the price that you would pay if you were to make it yourself.
All it takes is a couple hours of braiding/knotting, fabric, and a wooden dowel. Google or YouTube a tutorial and you'll find plenty to follow along to.
Photo courtesy of: Brit + Co
DIY Reupholster
---
Using the right fabric is important to the look/feel of boho chic. It can be difficult to find the right furniture in store, so what better way than to have custom furniture? Take an older piece (or less expensive) and find a boho type fabric – such as Southwestern – and reupholster it! It can be intimidating, but there are plenty of DIY instructions online.
DIY Trinkets and Pillows
---
A jewelry or catch-all tray can easily become boho-chic with a little gold/silver metallic paint paired with a pop of reds, purples, or bright blues.
Are you having trouble finding any of these specific fabrics? A local Tucson company called Fabrics That Go have over 10,000 bolts of fabric to choose from. You'll be able to find everything from buttons to decorative nails.
Fabrics That Go – Tucson, AZ
We are happy to be Tucson's #1 Local Fabric Supplier, and would love to help you with any of your custom drapery, bedding, upholstery projects. Please feel free to contact us with any questions, we'd love to hear from you!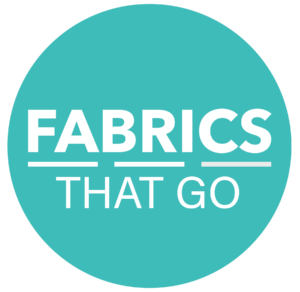 Do You Want to Learn How to Sew Custom Bedding, Drapery, & More?
If there is enough interest, Fabrics That Go is considering an adult sewing class where you can sew custom bed spreads, drapery, & more.
Please provide your information if you are interested in Adult Sewing Classes at Fabrics That Go.