Popular Fabric Styles For Your Living Room
Fabrics That Go
Trying to figure out what your aesthetic is in your home is probably one of the hardest things when decorating – especially in your living room. This is what your guests will first see upon entering your home.
Whether you're considering buying whole new furniture entirely, or you are ready to reupholster your old furniture, you'll need to select the right fabric. Here are some popular fabric styles for your living room –
Spill-Proof Fabrics
---
Have you ever sat down with a glass of red wine and somehow gravity turned off and your wine ended up all over your couch? Stains on furniture can instantly date a piece and make it look older than it actually is.
Here are two types to consider, according to Southern Living.
Solids: Synthetic suede and faux velvet are typically polyester or a blend of polyester and nylon. What makes them great is that they look and feel real, but they repel moisture and can be cleaned easily with soap and water.
Patterns: Solution dyed acrylic can provide interesting and fun patterns. They also resist fading and staining, can be cleaned with bleach, and many can even be thrown in the wash.
Leather
---
Leather is another fabric that is easy to clean – possibly one of the easiest. If you have pets, it's an even better option for your furniture. There is a downside though. The nature of leather is that it can and does wear out with time. If you have pets and they accidentally scratch the couch – that scratch will typically stay imbedded in the leather and become a part of it.
Vintage
---
If you're into the vintage look, but you don't necessarily want to have a chair that looks like you pulled it out of your grandparents' garage, try keeping the pattern more on the neutral side. Stay away from traditional looking silhouettes when it comes to the furniture pieces to avoid dating the furniture even more.
Are you having trouble finding any of these specific fabrics? A local Tucson company called Fabrics That Go have over 10,000 bolts of fabric to choose from. You'll be able to find everything from buttons to decorative nails.
Fabrics That Go – Tucson, AZ
We are happy to be Tucson's #1 Local Fabric Supplier, and would love to help you with any of your custom drapery, bedding, upholstery projects. Please feel free to contact us with any questions, we'd love to hear from you!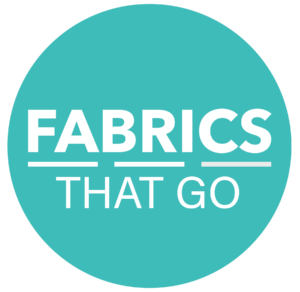 Do You Want to Learn How to Sew Custom Bedding, Drapery, & More?
If there is enough interest, Fabrics That Go is considering an adult sewing class where you can sew custom bed spreads, drapery, & more.
Please provide your information if you are interested in Adult Sewing Classes at Fabrics That Go.