#1 Local Fabric Store in Tucson: 20,000+ In-Stock Fabrics
Fabrics That Go
Bringing You an Ever-growing Collection of Fabrics in Tucson, Arizona
As a treasure trove of quality fabrics and sewing supplies, Fabrics That Go has everything you need for the perfect upholstery and drapery projects. Plus, our local fabric store has battings, linings, tassels, buttons and more!
We have a wide selection of fabrics of all styles, patterns, and materials that you can find in our fabric section.
Tucson's Most Trusted!
Fabrics That Go is Tucson's top choice when it comes to home fabric supply, custom upholstery, drapery and more.
Plus, we carry the largest selection of Southwestern fabrics in the world. This attracts customers from all over the US, Canada, Mexico, and as far away as Italy for unique home fabrics.
Styles, Patterns, Materials, and More!
Our local fabric store has an abundant variety of fabric styles. We've got the perfect materials for any dining room, southwestern prints to celebrate our state's culture, oilcloth designs for festive holidays, and so much more!
Our contemporary designs are great for a minimalist approach — think grays, beiges, and shades of white. If you dig this style, the goal really is to have an interior that emphasizes high function and low fuss.
Ethnic Patterns
For patterns, ethnic patterned fabrics are notable. They have bold and unique patterns that are drawn from a variety of cultures and motifs. From Asian batik to Native American rug, these patterns add visual appeal to any interior.
Sunbrella Cushion
Material-wise, Sunbrella fabrics are worth featuring. This high grade outdoor fabric is built to last even with exposure to heat and moisture — making it the perfect for those living in Arizona's scorching summer temperatures.
Visit Our Local Fabric Store
Choose from over 20,000 bolts of fabric for home projects, along with all the accessories necessary to execute your next idea.
Visit Tucson's most trusted local fabric store with complete upholstery and drapery services. Contact us with the details of your next project, upload photos (if needed), and we'll give you a FREE Quote!
From beds to cushions, custom grill and spa covers to awning fabric replacement, pillow cases, lamp shades, or anything you can think of!
Get in Touch: Free Quote & Consultation
---
If you have any questions about the materials and accessories you might need for your upholstery project, please contact us by filling out the following form. We can also provide a free quote on how much it would cost for our experts to complete the project from choosing the fabric to materializing your vision in a finished product.
Thank you so much for supporting a local, family-owned business. Our team at Fabrics That Go appreciates your business during this trying time.

Get Home Fabric Project Inspiration, Tips, & Fabrics That Go Updates!
---
Fabrics That Go loves to connect with fabric lovers from all over the world! Subscribe to receive bi-monthly emails that highlight new fabric collections, home project ideas, decorating tips, and more!
We take pride in being part of your journey in designing your home and turning your vision into reality. From upholstery to drapery, and everything in between, we aim to bring you Happiness By The Yard.
Let's Get Started!
Ready to redesign your home?  Fabrics That Go has over 10,000 bolts of fabric IN-STOCK to choose from. We are fully-equipped to do quality custom upholstery and custom drapery based on your needs and specifications. Outside of Arizona? Order online and get our fabric shipped directly to your door!
Fabrics That Go – Tucson, AZ
We are happy to be Tucson's #1 Local Fabric Supplier, and would love to help you with any of your custom drapery, bedding, upholstery projects. Please feel free to contact us with any questions. We would love to hear from you!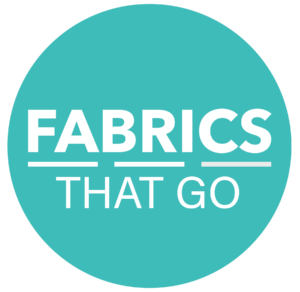 Do You Want to Learn How to Sew Custom Bedding, Drapery, and More?
If there is enough interest, Fabrics That Go is considering an adult sewing class where you can learn to sew custom bed spreads, drapery, and more.
Please provide us with your contact information if you are interested in Adult Sewing Classes at Fabrics That Go.