Top 10 Southwestern Fabric Prints for Upholstery
Fabrics That Go
Capture the Beauty of Arizona through Vibrant Southwestern Prints
With rich colors and intricate details, Southwestern fabric prints capture the essence of Arizona's Southwest scenery. These pieces take inspiration from the vibrant cities, arid deserts, red rock landscapes, and rugged mountains to which Arizona's become fondly known for.
There are hundreds of Southwestern fabric prints out there. Here at Fabrics That Go, we've put together 10 of our favorites that would definitely add a splash of culture and authenticity to your space.
Check Out Our Ultimate Guide to Southwestern Fabric Upholstery Designs:
1. Chaco Cactus
With its bright colors and natural flair, Chaco Cactus upholstery fabric brings a fun, modern twist to any space! This contemporary Southwestern pattern is quickly becoming one of our most popular fabrics for upholstery providing a warm and airy feel to any space.
2. Zephyr Terracotta
Stylish and resilient, this 55% Rayon, 45% Polyester blend can handle up to 50,000 double-rubs. This huge-patterned fabric is perfect for heavy furniture like sofas, lounge chairs, and outdoor furniture.
3. Desert Saguaro
With epic sunset hues and giant Saguaro cacti, this fabric features the wide-open desert vistas of Arizona. It's perfect for accent pieces and main furnishings alike.
The blend of 60% cotton and 40% polyester makes it less prone to wrinkle and piling.
4. Phoenix
Red and blue proves to be a timeless combo. Give your living room an instant pick-me-up with a Southwestern stripe. Its chenille material feels as comfy as it looks — perfect for couches, cushions, and more.
5. Wild Spice/Mango
A personal legacy of the company's founder, Claire Grunstein. Truly unique to Fabrics That Go, it embodies Claire's depiction of the Tucson community. And that's why it's well-loved by Tucson homeowners and visitors alike.
As a statement piece, this fits perfectly in receiving areas to encourage conversation and spark stories.
6. Guatemalan
Made from 100% cotton sourced from indigenous communities, Guatemalan fabrics simply feel and look exquisite. The colors used are just bold enough so as to give a truly distinctive look without compromising style.
The end product is lavish in color that simply stands out.
7. Sedona
Featuring muted orange and red prints, along with layers of geometric patterns, this fabric is sure to bring a fun and carefree vibe to your room. The perfect choice for bohemian style lovers.
You can never go wrong in pairing this with plain colored fabrics.
8. Apache
This ethnic and geometric-style weave is sure to make a statement in any room. A definite pick if you want to add a striking personality to your footstools and other accent pieces.
9. Serape Stripes
Colorful with mirroring repetitive stripe patterns, its details create an astonishing visual effect. When paired with plain elements, its combination of shades will surely add dimension to your room.
10. Breckenridge
Step up your interior design game with this diamond-patterned fabric that is perfect for any home! The mix of black geometric shapes, rust-red accents, and a subtle gray backdrop create an eye-catching piece that is sure to draw attention.
Whether you're looking for a little touch up or a whole room overhaul, Fabrics That Go's Southwestern fabric experts are here to help you find the best style that speaks to you.
Turn Your Vision to Completion with Fabrics That Go
Fabrics That Go is Tucson's #1 Trusted Company for Southwestern fabrics and custom upholstery projects. Our experts help you choose the perfect fabric for your furniture piece while our most experienced upholsterers complete the project.
With over 15,000 bolts of fabric in-stock, you're sure to find something for your furniture upholstery, drapery, or anything you can think of! We are open to any project vision you may have, and will make it reality!
Contact us today for consultation and FREE quotes!
Get in Touch: Free Quote & Consultation
---
If you have any questions about the materials and accessories you might need for your upholstery project, please contact us by filling out the following form. We can also provide a free quote on how much it would cost for our experts to complete the project from choosing the fabric to materializing your vision in a finished product.
Thank you so much for supporting a local, family-owned business. Our team at Fabrics That Go appreciates your business during this trying time.

Get Home Fabric Project Inspiration, Tips, & Fabrics That Go Updates!
---
Fabrics That Go loves to connect with fabric lovers from all over the world! Subscribe to receive bi-monthly emails that highlight new fabric collections, home project ideas, decorating tips, and more!
We take pride in being part of your journey in designing your home and turning your vision into reality. From upholstery to drapery, and everything in between, we aim to bring you Happiness By The Yard.
Let's Get Started!
Ready to redesign your home?  Fabrics That Go has over 10,000 bolts of fabric IN-STOCK to choose from. We are fully-equipped to do quality custom upholstery and custom drapery based on your needs and specifications. Outside of Arizona? Order online and get our fabric shipped directly to your door!
Fabrics That Go – Tucson, AZ
We are happy to be Tucson's #1 Local Fabric Supplier, and would love to help you with any of your custom drapery, bedding, upholstery projects. Please feel free to contact us with any questions. We would love to hear from you!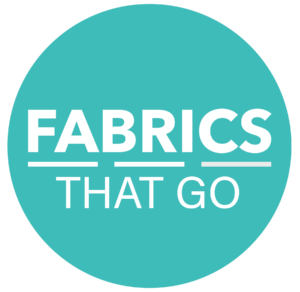 Do You Want to Learn How to Sew Custom Bedding, Drapery, and More?
If there is enough interest, Fabrics That Go is considering an adult sewing class where you can learn to sew custom bed spreads, drapery, and more.
Please provide us with your contact information if you are interested in Adult Sewing Classes at Fabrics That Go.