Dining Room Trends: Top 5 Chair Upholstery Fabrics
Fabrics That Go
The Best Chair Upholstery Fabrics to Enhance Your Dining Experience
When it comes to elevating a dining room's design, style and function don't mean much if you don't have the right chair upholstery fabrics.
Whether you prioritize style or practicality or both, let's take a look at our favorite designs and materials to help you pin down the best choice.
Leather and Vinyl
For an elegant and modern take on your dining area, leather is a great choice.
Make sure to choose the kind that can be wiped clean, avoiding the suede type that's prone to stain and dirt. If you're looking to get the same luxurious feel of leather without having to shell out the big bucks, go for leather-like vinyl. It's a cost-effective option that's easy to clean and can resist wear and tear.
Cotton Blend
There's nothing quite like the soft and breathable feel of cotton fabric in your furniture, made even better when blended with synthetic fabrics. For instance, adding polyester to cotton fabric is a great way to make your furniture more fade-, spill-, wrinkle-, and abrasion-resistant.
If you wish to add a little color and some authenticity to your dining space, cotton blend Southwestern fabric is the perfect route for you.
Performance Fabrics
When it comes to stains and spills, there are three chair fabrics that really stand out from the crowd: Crypton, Sunbrella, and Perennials. These materials offer excellent protection against the messiest of mishaps.
These are perfect chair upholstery fabrics for a family with kids and pets.
Velvet
Due to its luxurious soft feel, this fabric is the way to go for formal settings.
Nevertheless, it can also be great for a casual space adding texture and depth.
Despite its texture, it's very easy to clean, stain-resistant, and durable.
Tip: Keep velvet chairs away from direct sunlight, pets, and dusty areas.
Satin Brocade
There's nothing quite like the timeless elegance of satin brocade fabrics. Whether it's used to upholster furniture, as a full covering for pieces of furniture, or even just as a few throw pillows — it can instantly transform any setting into something truly sophisticated.
Now if you're ready to tackle your next dining room project, always think durability, ease of maintenance, and aesthetic values.
Spruce Up Meal Time with Fabrics That Go
Examine your options for chair upholstery fabrics and pick from Fabrics That Go's vast collection, with over 15,000 bolts of fabrics for you to choose from.
We also custom-make upholstery, drapery and more! Just submit your project details and photos for a FREE QUOTE. Our experts will provide you with the cost of materials and labor costs for our team to complete your project. Plus, get some expert advice!
Get in Touch: Free Quote & Consultation
---
If you have any questions about the materials and accessories you might need for your upholstery project, please contact us by filling out the following form. We can also provide a free quote on how much it would cost for our experts to complete the project from choosing the fabric to materializing your vision in a finished product.
Thank you so much for supporting a local, family-owned business. Our team at Fabrics That Go appreciates your business during this trying time.

Get Home Fabric Project Inspiration, Tips, & Fabrics That Go Updates!
---
Fabrics That Go loves to connect with fabric lovers from all over the world! Subscribe to receive bi-monthly emails that highlight new fabric collections, home project ideas, decorating tips, and more!
We take pride in being part of your journey in designing your home and turning your vision into reality. From upholstery to drapery, and everything in between, we aim to bring you Happiness By The Yard.
Let's Get Started!
Ready to redesign your home?  Fabrics That Go has over 10,000 bolts of fabric IN-STOCK to choose from. We are fully-equipped to do quality custom upholstery and custom drapery based on your needs and specifications. Outside of Arizona? Order online and get our fabric shipped directly to your door!
Fabrics That Go – Tucson, AZ
We are happy to be Tucson's #1 Local Fabric Supplier, and would love to help you with any of your custom drapery, bedding, upholstery projects. Please feel free to contact us with any questions. We would love to hear from you!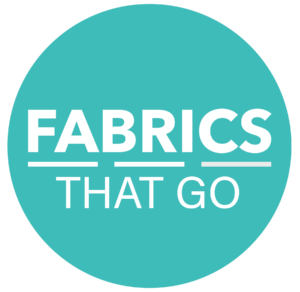 Do You Want to Learn How to Sew Custom Bedding, Drapery, and More?
If there is enough interest, Fabrics That Go is considering an adult sewing class where you can learn to sew custom bed spreads, drapery, and more.
Please provide us with your contact information if you are interested in Adult Sewing Classes at Fabrics That Go.