Oilcloth Designs for Holiday Season: From Halloween to Christmas and More
Fabrics That Go
What is Oilcloth Fabric?
Also known as American cloth or enameled cloth, oilcloth was traditionally a close-woven linen cloth that used boiled linseed oil as a coating, providing its waterproof quality. Modern oilcloth may be cotton with a PVC coating or even vinyl. Regardless of what oilcloth is made from, it's considered durable fabric and water-resistant.
Oilcloth is waterproof due to its unique coating making it also resistant to liquid stains, which makes it extremely easy to clean. Due to being prone to wrinkling, it's best to roll it up when it comes to storage. Because oilcloth is waterproof, machine washing is not recommended and will not be effective. Wipe clean with a soft soapy cloth and rinse with vinegar to restore shine if needed. Ironing or machine drying is not recommended. It is relatively stain proof but pen marks or other surface stains can be easily removed. There is no UV inhibitor added so extended exposure to strong sunlight can fade.
Oilcloth fabric can be made from different designs, patterns, and colors.
What are Oilcloth Fabrics Used for?
Applications include tablecloths, place mats, lunch bags, pillows, equipment covers, bags, totes, tents, and drawer linings. What oilcloth offers now is its flexibility in its application and how long-lasting it is even under constant use.
Fabrics That Go carries a large variety of designs and colors when it comes to oilcloth fabrics.
Many creatives, homeowners, and designers come into our store for our selection of oilcloth fabrics for decorating their homes for holidays, events, or any project where a theme is featured.
Oilcloth fabrics are popular for:
Halloween

Dia De Los Muertos (Day of the Dead)

Fall Season

Winter
New Years

Birthdays

Sports Events

More
Take home a roll of oilcloth fabric for the upcoming holidays or your next event!
Choose the design, we do the rest!
Not skilled to do-it-yourself (DIY)? Our experts can sew your projects in-house:
Tablecloths

Place mats

Table runners 

Aprons

Lunch bags

Pillows

Bags

Totes

More!
If you're looking to get into the festive spirit, come into our fabric store to explore our vast collection of oilcloth fabrics to get inspired. If you can't make it in, give us a call or contact us online, and we can provide you with options based on your needs and ideas.
Get in Touch: Free Quote & Consultation
---
If you have any questions about the materials and accessories you might need for your upholstery project, please contact us by filling out the following form. We can also provide a free quote on how much it would cost for our experts to complete the project from choosing the fabric to materializing your vision in a finished product.
Thank you so much for supporting a local, family-owned business. Our team at Fabrics That Go appreciates your business during this trying time.

Get Home Fabric Project Inspiration, Tips, & Fabrics That Go Updates!
---
Fabrics That Go loves to connect with fabric lovers from all over the world! Subscribe to receive bi-monthly emails that highlight new fabric collections, home project ideas, decorating tips, and more!
We take pride in being part of your journey in designing your home and turning your vision into reality. From upholstery to drapery, and everything in between, we aim to bring you Happiness By The Yard.
Let's Get Started!
Ready to redesign your home?  Fabrics That Go has over 10,000 bolts of fabric IN-STOCK to choose from. We are fully-equipped to do quality custom upholstery and custom drapery based on your needs and specifications. Outside of Arizona? Order online and get our fabric shipped directly to your door!
Fabrics That Go – Tucson, AZ
We are happy to be Tucson's #1 Local Fabric Supplier, and would love to help you with any of your custom drapery, bedding, upholstery projects. Please feel free to contact us with any questions. We would love to hear from you!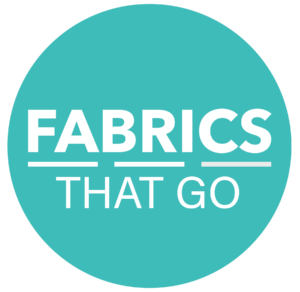 Do You Want to Learn How to Sew Custom Bedding, Drapery, and More?
If there is enough interest, Fabrics That Go is considering an adult sewing class where you can learn to sew custom bed spreads, drapery, and more.
Please provide us with your contact information if you are interested in Adult Sewing Classes at Fabrics That Go.