The Best Tucson Upholstery, Drapery, & Fabric Store: Southwestern Experts
Fabrics That Go
Tucson Upholstery, Drapery, and More!
Happiness can be achieved by surrounding yourself with positivity and good vibes. Much of your time is spent at home, so it's important to create spaces that bring you joy. 
Whether you are moving into a new home or your current abode needs an update, there are many ways you can transform your space into an oasis that not only you, but your family and friends can enjoy. 
Get creative with the fabrics around your home. Choosing the right fabric to support your style and personality can really bring a home together. Fabrics are all around your home, from the sofa to the dining table and even your outdoor entertainment area.
Check out the different ways to enhance your living spaces from Tucson upholstery and drapery experts.
Upholstery
Reupholstery is a popular way for people to not only bring new life into a treasured piece of furniture, but also reduce waste by upcycling an existing piece, rather than buying new. Upholster your precious couch or chair, or pick up a unique antique from a thrift store or yard sale to flip into a brand new, one-of-a-kind piece.
What can be reupholstered in my home?
Dining chairs
Sofas and couches
Accent chairs
Lounge chairs
Ottomans
Headboards
Outdoor furniture
More!
Looking for other options? Our experts can also make custom slipcovers that are easy to remove and wash. Get a free online quote >>
Drapery
The right drapery can completely transform rooms in your home. Bare windows can be drab and leave little room for creativity. Whether you are looking to bring a pop of color or are taking the more neutral route, drapery can be hung to elongate the look of your room, making the ceiling appear higher. Even hanging drapery outside in your patio can bring new life to your area, making it feel like a resort while shielding you from the glare of the sun.
Other Fabric Projects
The fun and creativity doesn't stop at upholstery and drapery. Our customers love the freedom to browse our store and let their imagination run wild. The different seasons bring different inspiration. As the holiday season approaches quickly, our local Tucson fabric store gets many requests for custom decorative pillows, table runners, placemats, chair slipcovers, custom rugs, lampshades and more!
Showcase Your Personal Style
Southwestern & Guatemalan Textiles
Commercial Tucson Upholstery & Drapery
Businesses of all sizes may need trustworthy fabric services. Tucson businesses reach out to our experts for many reasons. Hotels, resorts, restaurants and others are responsible for setting the aesthetic for their guests. With tall ceilings and wide windows, custom drapery is a must for many commercial businesses. Guest rooms are plentiful and require high-grade fabrics for durability and longevity, as well as functional needs for blocking out light.
Commercial upholstery is also key to keeping up appearances, since high-use can lead to fading and wear. Our experts can recommend the best fabrics for high-traffic areas and work with businesses all over Tucson to create booths, chairs, outdoor seating and more. Next time you're enjoying a sunset at your favorite restaurant — you may be sitting on one of our commercial projects.
Businesses and their interior designers turn to Fabrics That Go for the seemingly endless supply of in-stock fabrics for every need. Come in today and get inspired.
Support Your Local Tucson Fabric Store
Our experts are here to help from start to finish.
We'll assist you in choosing the right fabric, based on your personal preferences and functional needs. Then, we can recommend fringe, tubing or tassels, and any other accessories you might need to bring your vision to life. From there you're able to either take on the DIY project or our experts can complete the project to fruition. We even have pickup and delivery options to make your experience as smooth as possible.
We welcome any project inquiries and help guide you through personally. We take pride in being the most trusted and #1 Tucson upholstery, drapery, and fabric supply store (along with executing other miscellaneous fabric projects).
Please feel free to contact us with any questions and we'll be happy to get you the answers you need. Plus get free quotes!
Get in Touch: Free Quote & Consultation
---
If you have any questions about the materials and accessories you might need for your upholstery project, please contact us by filling out the following form. We can also provide a free quote on how much it would cost for our experts to complete the project from choosing the fabric to materializing your vision in a finished product.
Thank you so much for supporting a local, family-owned business. Our team at Fabrics That Go appreciates your business during this trying time.

Get Home Fabric Project Inspiration, Tips, & Fabrics That Go Updates!
---
Fabrics That Go loves to connect with fabric lovers from all over the world! Subscribe to receive bi-monthly emails that highlight new fabric collections, home project ideas, decorating tips, and more!
We take pride in being part of your journey in designing your home and turning your vision into reality. From upholstery to drapery, and everything in between, we aim to bring you Happiness By The Yard.
Let's Get Started!
Ready to redesign your home?  Fabrics That Go has over 10,000 bolts of fabric IN-STOCK to choose from. We are fully-equipped to do quality custom upholstery and custom drapery based on your needs and specifications. Outside of Arizona? Order online and get our fabric shipped directly to your door!
Fabrics That Go – Tucson, AZ
We are happy to be Tucson's #1 Local Fabric Supplier, and would love to help you with any of your custom drapery, bedding, upholstery projects. Please feel free to contact us with any questions. We would love to hear from you!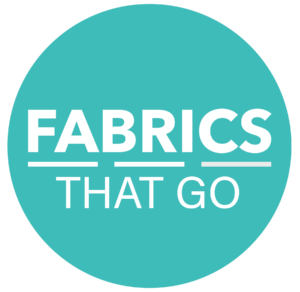 Do You Want to Learn How to Sew Custom Bedding, Drapery, and More?
If there is enough interest, Fabrics That Go is considering an adult sewing class where you can learn to sew custom bed spreads, drapery, and more.
Please provide us with your contact information if you are interested in Adult Sewing Classes at Fabrics That Go.