Expert Tips on Choosing the Right Upholstery Fabric
Fabrics That Go
Mastering Style & Comfort with Upholstery Fabric
Does your home design need a refreshing makeover? Tired of all your old pieces of furniture looking drab and dreary?
Perhaps it's time for some expert reupholstery, and at Fabrics That Go, it's always key for the furniture to reflect your style. Let's start with finding the perfect upholstery fabric to turn your design dreams into reality.
Feel the Upholstery Fabric
Choosing the perfect upholstery fabric is like selecting a cozy sweater. You want it to feel just right. Touch the fabric; run your fingers over it. Does it feel comfortable against your skin? Imagine sitting on it for hours. Our fabrics aren't only beautiful but also tactile delights. The fabric should not only look good, but feel good.
Playing with Colors
Think about the color palette in your space. Do you want your furniture to blend seamlessly or pop with contrast? With our vast collection of 20,000 bolts of fabrics, you can choose from a spectrum of colors to match your tastes. Harmonize your existing decor to create a statement piece or even accent furniture to complement the room.
Durability and Lifestyle
Life can be unpredictable, therefore, your furniture should be up for the challenge. Consider your lifestyle. Do you have pets, children, or both? Does your furniture get a lot of use or is it under the elements? Opt for durable, stain-resistant fabrics that will stand the test of time.
At Fabrics That Go, we recommend using Sunbrella fabric for outdoor use or for pieces that get a lot of foot traffic. This upholstery fabric is amazing for any Tucson home especially during the sunnier months. Plus, Sunbrella comes in different styles and designs. They even work great for poolside furniture!
Style and Pattern
Your furniture is a reflection of your style. Do you love classic elegance, modern minimalism, or rustic charm? Think about the room's function to start. Think your dining room needs updated chairs? Does the nursery need a warmer feel? Whether you adore intricate patterns or timeless solids, our fabrics perfectly match your aesthetic.
Did you know that Fabric That Go houses the biggest collection of Southwestern fabrics in the United States?
Quality Matters
Invest in quality. Your furniture is an investment in your comfort and style. Fabrics That Go provides you with top-tier upholstery materials designed for lasting quality. We take pride in providing you with the best quality for your cherished pieces.
Custom Furniture Craftsmanship
Looking to create a one-of-a-kind furniture piece? Our custom furniture services with your choice of fabric allows you to design your furniture from scratch. Choose the style, size, and upholstery fabric that resonate with you, and we'll bring your vision to life.
Or if you have a beloved piece of furniture that needs a makeover or some restoration, our upholstery services are the key to revitalizing your cherished pieces with care and precision.
Ready to Begin? Request Your Free Quote!
At Fabrics That Go, we're excited to be part of your upholstery journey. Start by requesting a free quote online. We'll provide you with the estimates and our expert advice, so you can plan your project with confidence.
Selecting the perfect upholstery fabric is an exciting adventure. Fabrics That Go is here to add color and comfort to your journey. Let your imagination run wild and let our expertise and services bring your vision to life. Happy fabric hunting!
Get in Touch: Free Quote & Consultation
---
If you have any questions about the materials and accessories you might need for your upholstery project, please contact us by filling out the following form. We can also provide a free quote on how much it would cost for our experts to complete the project from choosing the fabric to materializing your vision in a finished product.
Thank you so much for supporting a local, family-owned business. Our team at Fabrics That Go appreciates your business during this trying time.

Get Home Fabric Project Inspiration, Tips, & Fabrics That Go Updates!
---
Fabrics That Go loves to connect with fabric lovers from all over the world! Subscribe to receive bi-monthly emails that highlight new fabric collections, home project ideas, decorating tips, and more!
We take pride in being part of your journey in designing your home and turning your vision into reality. From upholstery to drapery, and everything in between, we aim to bring you Happiness By The Yard.
Let's Get Started!
Ready to redesign your home?  Fabrics That Go has over 10,000 bolts of fabric IN-STOCK to choose from. We are fully-equipped to do quality custom upholstery and custom drapery based on your needs and specifications. Outside of Arizona? Order online and get our fabric shipped directly to your door!
Fabrics That Go – Tucson, AZ
We are happy to be Tucson's #1 Local Fabric Supplier, and would love to help you with any of your custom drapery, bedding, upholstery projects. Please feel free to contact us with any questions. We would love to hear from you!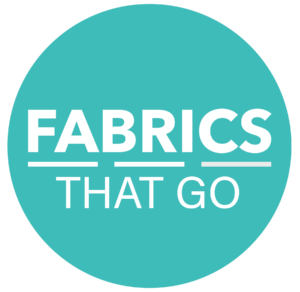 Do You Want to Learn How to Sew Custom Bedding, Drapery, and More?
If there is enough interest, Fabrics That Go is considering an adult sewing class where you can learn to sew custom bed spreads, drapery, and more.
Please provide us with your contact information if you are interested in Adult Sewing Classes at Fabrics That Go.