Weaving Design Dreams into Reality: Hotel & Residential Projects
Fabrics That Go
Commercial and Residential Projects with Professional Upholstery, Drapery, and More!
Have you ever wondered how the magic of fabrics comes alive in stunning hotels, cozy homes, and captivating spaces? Tucson's interior designers have a secret weapon up their sleeves — a creative partnership with Fabrics That Go! Join us as we unveil the enchanting process of transforming fabric dreams into reality, from luxurious hotels to cozy residential projects.
Get ready to be inspired!
Fabrics That Go houses the biggest collection of Southwest-inspired fabric styles and patterns.
Crafting Exclusivity in Every Stitch
One of the delights of collaborating with Fabrics That Go is the ability to craft exclusive designs. Interior designers have the freedom to curate bespoke fabric projects, ensuring each space is a reflection of your client's personality and preferences. Whether it's a cozy cushion in a quaint cafe or luxurious curtains in a penthouse suite, fabrics elevate the ordinary to the extraordinary.
Tucson's interior designers and Fabrics That Go share a passion for crafting immersive experiences through fabrics. From hotels that embrace elegance to residential projects that exude comfort, fabrics are the threads that connect design dreams to reality.
If you're ready to infuse your project with the magic of fabrics, look no further. Request a free quote from Fabrics That Go today, and embark on a journey of creative collaboration that turns fabric visions into memorable spaces.
Get in Touch: Free Quote & Consultation
---
If you have any questions about the materials and accessories you might need for your upholstery project, please contact us by filling out the following form. We can also provide a free quote on how much it would cost for our experts to complete the project from choosing the fabric to materializing your vision in a finished product.
Thank you so much for supporting a local, family-owned business. Our team at Fabrics That Go appreciates your business during this trying time.

Get Home Fabric Project Inspiration, Tips, & Fabrics That Go Updates!
---
Fabrics That Go loves to connect with fabric lovers from all over the world! Subscribe to receive bi-monthly emails that highlight new fabric collections, home project ideas, decorating tips, and more!
We take pride in being part of your journey in designing your home and turning your vision into reality. From upholstery to drapery, and everything in between, we aim to bring you Happiness By The Yard.
Let's Get Started!
Ready to redesign your home?  Fabrics That Go has over 10,000 bolts of fabric IN-STOCK to choose from. We are fully-equipped to do quality custom upholstery and custom drapery based on your needs and specifications. Outside of Arizona? Order online and get our fabric shipped directly to your door!
Fabrics That Go – Tucson, AZ
We are happy to be Tucson's #1 Local Fabric Supplier, and would love to help you with any of your custom drapery, bedding, upholstery projects. Please feel free to contact us with any questions. We would love to hear from you!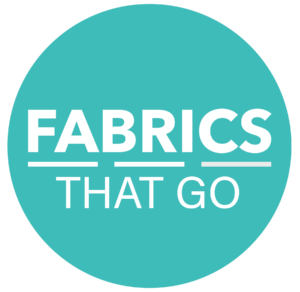 Do You Want to Learn How to Sew Custom Bedding, Drapery, and More?
If there is enough interest, Fabrics That Go is considering an adult sewing class where you can learn to sew custom bed spreads, drapery, and more.
Please provide us with your contact information if you are interested in Adult Sewing Classes at Fabrics That Go.