Tucson Home Tips: Updating Your Outdoor Entertainment Area
Fabrics That Go
Outdoor Entertainment Area Makeover
It's definitely starting to warm up outside! That means it's time to get creative with your backyard patio and pool area. 'Tis the season to start entertaining guests with pool parties, so are you ready? Is there enough shade and seating to keep your visitors comfortable?
Let's go over a few ways you can enhance your Tucson outdoor entertainment area for summer fun.
Read our list of the Top 5 Outdoor Entertainment Area Tips for Tucson, AZ Homeowners
Outdoor Seating and Lounging
Why settle for faded or outdated furniture when you can simply give it a fun, stylish makeover? Replace outdoor cushions and add in some fun outdoor pillows that are water-resistant as well as fade-resistant. Make sure you have plenty of seating options for guests who want to lounge to get a nice tan, enjoy a meal, or sit under an umbrella to mingle.
Patio or Pergola Drapery
Add a luxurious feel and also added shade to your patio or pergola with outdoor drapes. Keep party-goers cooler in the shade. Contact our expert drapers, who have customized outdoor drapes for Tucson homeowners over decades.
Grill Covers
Grill covers keep your grill looking beautiful, eliminating the troubles with rust and staining. Get your grill cover made with a fun fabric design with our experts.
Umbrellas
Umbrellas provide shade and protection from the Arizona sun's harmful UV rays. These are great for bright Tucson afternoons in your backyard! Our experts can replace fabric on umbrellas with the fabric design of your choice.
Outdoor Bar and Kitchen
Who wouldn't want to take in the Tucson breeze while relaxing under the stars with a cold drink in hand? An outdoor bar and kitchen space is simply the perfect spot to bring guests and loved ones in from all over while giving everybody something to talk about. Mix in bar stools with fun upholstery to wow your guests.
Revive and Ready Your Outdoor Entertainment Area with Sunbrella
We have been in the textile business for decades and we know quality. The best outdoor fabric by-far is Sunbrella. It's made tough enough to withstand the intense sun exposure that comes with living in Arizona.
Come in and get a free quote or ask us a question online about the vast options we carry here at Fabrics That Go.
Bring the Indoors Out With Plush Furnishings for your awnings, panels, curtains, upholstery, and even pillows!
Get in Touch: Free Quote & Consultation
---
If you have any questions about the materials and accessories you might need for your upholstery project, please contact us by filling out the following form. We can also provide a free quote on how much it would cost for our experts to complete the project from choosing the fabric to materializing your vision in a finished product.
Thank you so much for supporting a local, family-owned business. Our team at Fabrics That Go appreciates your business during this trying time.

Get Home Fabric Project Inspiration, Tips, & Fabrics That Go Updates!
---
Fabrics That Go loves to connect with fabric lovers from all over the world! Subscribe to receive bi-monthly emails that highlight new fabric collections, home project ideas, decorating tips, and more!
We take pride in being part of your journey in designing your home and turning your vision into reality. From upholstery to drapery, and everything in between, we aim to bring you Happiness By The Yard.
Let's Get Started!
Ready to redesign your home?  Fabrics That Go has over 10,000 bolts of fabric IN-STOCK to choose from. We are fully-equipped to do quality custom upholstery and custom drapery based on your needs and specifications. Outside of Arizona? Order online and get our fabric shipped directly to your door!
Fabrics That Go – Tucson, AZ
We are happy to be Tucson's #1 Local Fabric Supplier, and would love to help you with any of your custom drapery, bedding, upholstery projects. Please feel free to contact us with any questions. We would love to hear from you!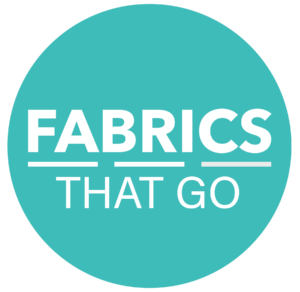 Do You Want to Learn How to Sew Custom Bedding, Drapery, and More?
If there is enough interest, Fabrics That Go is considering an adult sewing class where you can learn to sew custom bed spreads, drapery, and more.
Please provide us with your contact information if you are interested in Adult Sewing Classes at Fabrics That Go.