Upholstery Cost and Fabric Services in Tucson, AZ
Fabrics That Go
A Clearer Picture on the Upholstery Cost
Embarking on an upholstery project is like giving a cherished piece of furniture a stylish makeover. However, we often find ourselves wondering, "how much is the upholstery cost?"
Today, we unveil the mystery behind the pricing in Tucson, AZ on upholstery cost and fabric, plus the services that come with it. Whether you're envisioning a grand transformation or a subtle refresh, let's dive into the realm of design and explore the key factors that influence them.
Upholstery Fabric: The Heart of the Matter
The choice of fabric plays a significant role in determining the upholstery cost of your project. From luxurious silks and premium leathers to durable cotton blends, each fabric comes with its own price tag. The quantity of fabric required and its quality impact the final expense. Remember, the fabric you choose is a canvas for your design vision, so opt for one that aligns perfectly with your style and budget.
Complexity of the Project
Upholstery projects come in all shapes and sizes. The complexity of the design, the number of pieces involved, and the intricacy of detailing influence the overall cost. Simple cushion reupholstery will naturally cost less than elaborate sofa restoration. Consider the intricacy of tufting, piping, and decorative elements when estimating your budget.
Structural Repairs and Foam Replacement
Sometimes, an upholstery project requires more than just changing the fabric. Structural repairs, foam replacement, and cushion refilling are often essential to restore the comfort and integrity of your furniture. These additional services can impact the total upholstery cost, but they ensure your furniture not only looks great but feels great too.
Labor and Skill
The expertise of the upholsterer is a significant factor in pricing. Highly skilled professionals might charge more for their craftsmanship, but the result is a flawless and durable piece of furniture that stands the test of time. While it may seem tempting to go for a lower price, investing in quality and experienced work ensures a finished product that exceeds your expectations.
Get Free Quotes on Upholstery Cost & Service
Embarking on an upholstery project is a journey that promises a refreshed and revitalized piece of furniture that will leave a lasting impression. As you plan your project, consider the fabric, complexity of the design, potential structural repairs, and the skill of the upholsterer. Each element contributes to the final cost, shaping your vision into reality.
Ready to bring your upholstery dreams to life? Look no further than Fabrics That Go. Request a quote today to begin your project with a team of experts dedicated to delivering top-notch craftsmanship and exceptional service.
Let's transform your furniture into a masterpiece that stands as a testament to your style and creativity!
Get in Touch: Free Quote & Consultation
---
If you have any questions about the materials and accessories you might need for your upholstery project, please contact us by filling out the following form. We can also provide a free quote on how much it would cost for our experts to complete the project from choosing the fabric to materializing your vision in a finished product.
Thank you so much for supporting a local, family-owned business. Our team at Fabrics That Go appreciates your business during this trying time.

Get Home Fabric Project Inspiration, Tips, & Fabrics That Go Updates!
---
Fabrics That Go loves to connect with fabric lovers from all over the world! Subscribe to receive bi-monthly emails that highlight new fabric collections, home project ideas, decorating tips, and more!
We take pride in being part of your journey in designing your home and turning your vision into reality. From upholstery to drapery, and everything in between, we aim to bring you Happiness By The Yard.
Let's Get Started!
Ready to redesign your home?  Fabrics That Go has over 10,000 bolts of fabric IN-STOCK to choose from. We are fully-equipped to do quality custom upholstery and custom drapery based on your needs and specifications. Outside of Arizona? Order online and get our fabric shipped directly to your door!
Fabrics That Go – Tucson, AZ
We are happy to be Tucson's #1 Local Fabric Supplier, and would love to help you with any of your custom drapery, bedding, upholstery projects. Please feel free to contact us with any questions. We would love to hear from you!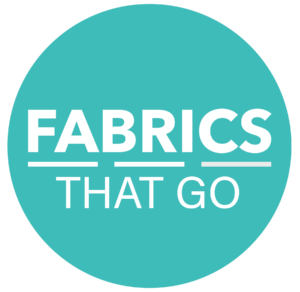 Do You Want to Learn How to Sew Custom Bedding, Drapery, and More?
If there is enough interest, Fabrics That Go is considering an adult sewing class where you can learn to sew custom bed spreads, drapery, and more.
Please provide us with your contact information if you are interested in Adult Sewing Classes at Fabrics That Go.