Home Improvement Ideas: Tucson Poolside Furniture & More
Fabrics That Go
From Poolside Furniture to Summer Comforts
With the summer heat in full swing, it's time to give your poolside area a refreshing makeover. From updating your poolside furniture to choosing the perfect outdoor fabric, we've got you covered. Get ready to dive into our top five poolside improvement ideas that will elevate your outdoor space to a cool and inviting oasis of style and comfort.
Upgrade Your Poolside Furniture
Say goodbye to worn-out chairs and loungers and welcome in stylish and comfortable poolside furniture. Opt for durable materials that can withstand Tucson's hot summers. Consider versatile seating options like modular sofas or chaise lounges that can adapt to different activities and gatherings by the pool. Don't forget to add cozy cushions covered in outdoor fabric to create a welcoming atmosphere for lounging by the pool.
At Fabrics That Go, we offer the always stylish and long-lasting Sunbrella fabric. They're water-resistant and fade-resistant — perfect for furniture by the pool and under the Arizona sun!
Create a Relaxing Lounge Area
Designate a cozy lounge area by the pool where you can unwind and entertain guests. Comfortable and professionally upholstered cushions and seats work wonders, and a few pillows would really make things feel more at-home.
Explore a wide range of our vibrant colors, patterns, and textures to express your personal style. These fabrics not only add a pop of visual appeal but also provide long-lasting durability. This will be a perfect spot to soak up the sun or enjoy a refreshing drink on lazy summer afternoons.
Add Shade and Cooling Features
Tucson summers can get scorching, so it's essential to provide shade and cooling features for your poolside entertainment space. Install umbrellas or shade sails to create shaded spots where you can escape from the sun's rays.
You're bound to find what you're looking for from Fabrics That Go's wide selection of fabrics and materials for custom outdoor drapery services.
Additionally, consider incorporating misting systems or outdoor fans to keep the temperature comfortable during those sizzling summer days. You're now creating the perfect spot to relax, read a book, or enjoy a refreshing drink.
Embrace Outdoor Dining
Take advantage of the beautiful Tucson weather by setting up an outdoor dining area near your pool. Enjoy meals with family and friends and be the absolute talk of the town. Enhance the ambiance with colorful outdoor cushions, tablecloths, and placemats made from outdoor fabric that resists fading and is easy to clean.
Hanging lanterns or string lights can create a magical ambiance together with your poolside furniture for evening gatherings. Don't forget to choose weather-resistant materials to ensure their longevity.
Fabrics That Go offers removable and washable outdoor grill covers which can dual as a seating area and protect your decorative wood or marble pieces.
Incorporate Unique Designs and Styles
Elevate your poolside with stylish pieces that blend comfort and aesthetics. Choose modern and sleek designs that complement the surrounding environment. Consider sectional sofas, daybeds, or stylish lounge chairs with waterproof cushions for ultimate relaxation. Create a chic and inviting outdoor space for lounging and entertaining.
For those looking for a more authentic Tucson approach to the aesthetics, Fabrics That Go houses the biggest selection of authentic Southwestern fabric designs in the country!
Complete Your Summer Design Dreams with Fabrics That Go
With these yips, you can turn your Tucson home into a summer paradise that's both functional and stylish. Stop by our Tucson shop or get a free quote online to explore the wide range of outdoor fabrics available to withstand the desert climate and elevate your poolside space. Get ready to make a splash this summer and enjoy every moment in your rejuvenated poolside oasis!
Get in Touch: Free Quote & Consultation
---
If you have any questions about the materials and accessories you might need for your upholstery project, please contact us by filling out the following form. We can also provide a free quote on how much it would cost for our experts to complete the project from choosing the fabric to materializing your vision in a finished product.
Thank you so much for supporting a local, family-owned business. Our team at Fabrics That Go appreciates your business during this trying time.

Get Home Fabric Project Inspiration, Tips, & Fabrics That Go Updates!
---
Fabrics That Go loves to connect with fabric lovers from all over the world! Subscribe to receive bi-monthly emails that highlight new fabric collections, home project ideas, decorating tips, and more!
We take pride in being part of your journey in designing your home and turning your vision into reality. From upholstery to drapery, and everything in between, we aim to bring you Happiness By The Yard.
Let's Get Started!
Ready to redesign your home?  Fabrics That Go has over 10,000 bolts of fabric IN-STOCK to choose from. We are fully-equipped to do quality custom upholstery and custom drapery based on your needs and specifications. Outside of Arizona? Order online and get our fabric shipped directly to your door!
Fabrics That Go – Tucson, AZ
We are happy to be Tucson's #1 Local Fabric Supplier, and would love to help you with any of your custom drapery, bedding, upholstery projects. Please feel free to contact us with any questions. We would love to hear from you!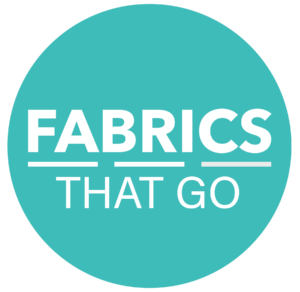 Do You Want to Learn How to Sew Custom Bedding, Drapery, and More?
If there is enough interest, Fabrics That Go is considering an adult sewing class where you can learn to sew custom bed spreads, drapery, and more.
Please provide us with your contact information if you are interested in Adult Sewing Classes at Fabrics That Go.