Customizing Nursery Room with Fabrics: Animal & Vintage Nursery Decor
Fabrics That Go
Nursery Decor Ideas That are Pretty and Practical
Decorating a nursery is a cherished experience for many expectant parents. Afterall, a nursery is more than just a room for your little bundle of joy. It's also a space for bonding and memories for the months and even years to come.
You'd want your nursery decor to be whimsical and functional with Fabrics That Go well with investment pieces. Whether it's a convertible crib, a spacious dresser, a comfortable chair, or rocker, find fabric designs that your little one can grow with.
Sleeping Space
Invest in a sturdy crib that meets safety standards and matches your personal taste so you can hand it down in case you're planning for another child.
For the bedding, make sure to have extra fitted sheets in patterns that contribute to the overall nursery aesthetic. In addition, go for a layered window treatment to create a conducive sleep environment for your little one.
If you want to incorporate vintage nursery decor, plaid patterned fabrics are stunners for bolster pillow covers, fitted sheets, and even curtains. This fabric design accentuates plain and minimal rooms really well.
Feeding Nook
You'll spend most of the time feeding and rocking the baby to sleep on your nursery chair. Always consider comfort and durability for this investment piece — think soft arm rests, a roomy seat, and enough back height. You can also add a throw pillow for lumbar support and an ottoman that can double as a toy storage.
Changing Area
Opt for a wide dresser that can also function as a changing table by simply adding a changing cushion. That way, you save money and space.
This area can get quite messy. Better switch up your cushion covers with water and stain-resistant fabrics like vinyls and Sunbrella.
Play Corner
If you're interested in introducing the Montessori approach to your mini-me, the play area is the best space to start. All you need is a play mat or rug to encourage your child to explore independently.
If you're going for vintage nursery decor, plaid fabrics would do well.
Add cute animal decor and contrasting stripes to add visual interest. Remember to keep this spot simple so as not to overstimulate and overwhelm your baby.
Fabrics With Animal & Vintage Nursery Decor
All that said, there's no right or wrong way to design a nursery. Just bear in mind to keep your choices deliberate and sensible.
At Fabrics That Go, we have thousands of in-store fabrics and materials that we can help you choose from for your nursery decor.
We also custom-make upholstery, drapery, and just about any textile project. Give us the details of your ideas, upload any photos, and we'll give you a FREE Quote!
Get in Touch: Free Quote & Consultation
---
If you have any questions about the materials and accessories you might need for your upholstery project, please contact us by filling out the following form. We can also provide a free quote on how much it would cost for our experts to complete the project from choosing the fabric to materializing your vision in a finished product.
Thank you so much for supporting a local, family-owned business. Our team at Fabrics That Go appreciates your business during this trying time.

Get Home Fabric Project Inspiration, Tips, & Fabrics That Go Updates!
---
Fabrics That Go loves to connect with fabric lovers from all over the world! Subscribe to receive bi-monthly emails that highlight new fabric collections, home project ideas, decorating tips, and more!
We take pride in being part of your journey in designing your home and turning your vision into reality. From upholstery to drapery, and everything in between, we aim to bring you Happiness By The Yard.
Let's Get Started!
Ready to redesign your home?  Fabrics That Go has over 10,000 bolts of fabric IN-STOCK to choose from. We are fully-equipped to do quality custom upholstery and custom drapery based on your needs and specifications. Outside of Arizona? Order online and get our fabric shipped directly to your door!
Fabrics That Go – Tucson, AZ
We are happy to be Tucson's #1 Local Fabric Supplier, and would love to help you with any of your custom drapery, bedding, upholstery projects. Please feel free to contact us with any questions. We would love to hear from you!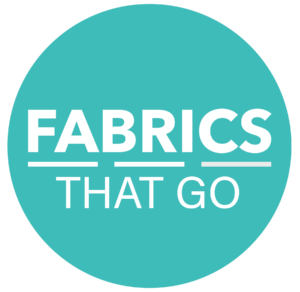 Do You Want to Learn How to Sew Custom Bedding, Drapery, and More?
If there is enough interest, Fabrics That Go is considering an adult sewing class where you can learn to sew custom bed spreads, drapery, and more.
Please provide us with your contact information if you are interested in Adult Sewing Classes at Fabrics That Go.