Interior Design: Tucson's Authentic Southwest Fabric for Upholstery
Fabrics That Go
Fabrics That Go Houses the Biggest Collection of Authentic Southwest Fabric in the Country
The Southwestern style draws inspiration from Native American, South American, and Spanish cultures, and is characterized by the use of textiles such as Guatemalan cloth, Navajo weavings, animal hides, and baskets.
If you're on the hunt for the perfect way to infuse your home with the authentic charm of the Southwest, look no further! Fabrics that Go in Tucson, Arizona, is a treasure trove of vibrant and culturally rich fabrics that can bring the spirit of the desert right into your living space.
Join us as we embark on a journey to discover the allure of Southwest fabric for your upholstery projects.
Patterns with Cultural Stories
Southwest fabric designs are more than just patterns; they carry the stories of the region's indigenous cultures.
Explore motifs like Navajo-inspired geometrics, Old Pueblo pottery symbols, or intricate Zapotec weavings. Each pattern tells a tale of heritage and artistry that will add depth and meaning to your interior design.
Versatile and Timeless Style
Authentic Southwest fabric offers a timeless style that seamlessly fits into various design aesthetics. Whether you lean towards rustic, modern, or eclectic decor, these fabrics can be artfully incorporated to complement your vision. Mix and match different patterns and textures to create a truly unique and soulful ambiance.
Authentic Southwest Fabric at Tucson's Favorite Fabric Shop
Authentic Southwest fabric is a celebration of culture, color, and craftsmanship. Embrace the beauty of the desert landscape, the richness of its history, and the artistry of the southwest through your next upholstery project. Let your home resonate with the spirit of the Southwest, and with each fabric, bring a piece of Arizona's heart into your living space.
Ready to embark on your design adventure? Visit Fabrics That Go in Tucson and explore their unmatched selection to discover the magic of authentic Southwest fabric. Elevate your interior design with a touch of the desert's soul, and let your home tell a tale of Southwest charm like never before!
Get a Free Quote today!
Get in Touch: Free Quote & Consultation
---
If you have any questions about the materials and accessories you might need for your upholstery project, please contact us by filling out the following form. We can also provide a free quote on how much it would cost for our experts to complete the project from choosing the fabric to materializing your vision in a finished product.
Thank you so much for supporting a local, family-owned business. Our team at Fabrics That Go appreciates your business during this trying time.

Get Home Fabric Project Inspiration, Tips, & Fabrics That Go Updates!
---
Fabrics That Go loves to connect with fabric lovers from all over the world! Subscribe to receive bi-monthly emails that highlight new fabric collections, home project ideas, decorating tips, and more!
We take pride in being part of your journey in designing your home and turning your vision into reality. From upholstery to drapery, and everything in between, we aim to bring you Happiness By The Yard.
Let's Get Started!
Ready to redesign your home?  Fabrics That Go has over 10,000 bolts of fabric IN-STOCK to choose from. We are fully-equipped to do quality custom upholstery and custom drapery based on your needs and specifications. Outside of Arizona? Order online and get our fabric shipped directly to your door!
Fabrics That Go – Tucson, AZ
We are happy to be Tucson's #1 Local Fabric Supplier, and would love to help you with any of your custom drapery, bedding, upholstery projects. Please feel free to contact us with any questions. We would love to hear from you!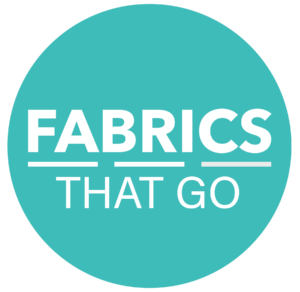 Do You Want to Learn How to Sew Custom Bedding, Drapery, and More?
If there is enough interest, Fabrics That Go is considering an adult sewing class where you can learn to sew custom bed spreads, drapery, and more.
Please provide us with your contact information if you are interested in Adult Sewing Classes at Fabrics That Go.