Ring in the New Year with Beautiful Upholstery Fabric Patterns
Fabrics That Go
Welcome 2023 with Style!
The new year is quickly approaching and with it comes lovely interior design trends and upholstery fabric ideas to keep an eye out for. This 2023, it's time to breathe new life into your home furniture!
Start taking the steps you've been putting off to design your dream home. Whether it's revamping old furniture, making beautiful pillowcases, lovely lamp shades, or even fresh new cushion covers, home projects with upholstery fabric are an excellent way to start the new year.
By reupholstering furniture, you enhance the beauty of a room by introducing a new design and pattern. It's an excellent way to revitalize any piece that has been well-loved and eventually worn out over the years.
New Year Home Makeover
Nothing says "new year, new me" like a change in your scenery. If you're thinking of redecorating your space and you're unsure where to begin, you've come to the right place!
Even the most minor home improvement project can help you set and achieve goals. Aside from the newfound makeover of your home, you'll feel a sense of productivity and fulfillment after.
With Fabrics That Go, there are so many ways you can revitalize your home. Visit us in-store to find the perfect upholstery fabric designs fit for any style.
Furniture Revamp with New Upholstery Fabric
Many become tied to that extra comfortable couch in their balcony or the lounge chair that has hosted countless lovely memories, so it's normal for people to reupholster these favorites.
You don't have to throw away your favorite furniture pieces; upholstery fabric will save them from the dump. Sofas, armchairs, and ottomans can benefit from Fabrics That Go's team of experts and our upholstery fabrics with eye-catching patterns and details.
Slipcovers can also be helpful to give your furniture a more relaxed appearance. Changing the color or texture of the fabric used gives you a completely new look.
Reupholster Lamps and Chairs
You can reupholster dining chairs as you do with sofas and chairs. This time, you can replace their covering with new fabric, add slipcovers, and improve their comfort level by replacing foam cushioning. Choose any upholstery fabric and accessory with our wide range of fabrics available.
You can also make a new shade to restore a favorite lamp. It's an exciting option because it can be a different shape this time as long as it matches the style of the base. You can decide on whatever depending on the look you want to achieve.
Fabric Finds and Different Patterns
Fabrics create a more cohesive atmosphere by setting the mood of your home's living spaces. When designing your home, you must consider the type of fabrics to use and the ambiance you want to convey. Here are some of our most popular choices:
Southwestern Fabrics
You can't go wrong with authentic Southwestern design and patterns, which can add vitality to any piece or any room. Add some desert-themed curtains to your living room or some cactus-inspired cushions. Because of their eye-catching and vibrant colors, Guatemalan fabrics could do the trick.
Sunbrella
Sunbrella fabrics are ideal for outdoor upholstery, drapery, decorative pillows, and more.
Sunbrella fabrics are intended for frequent use because of their high durability. They're also low maintenance and have fade/mildew resistance. Sunbrella fabrics are available in classic colors and patterns, as well as a variety of one-of-a-kind designer collections.
Mid-century Modern
Mid-century modern is the dominant style of the twentieth century. It's a classic look that combines the elegance of polished wood with bright upholstery. Using eclectic, mid-century patterns in accent pillows and furniture adds a wow factor for everyone to enjoy.
Welcome the New Year With Fabrics That Go
If your home exudes uninspiring vibes, it's high time to try reupholstering and redecorating. Fabrics That Go has every fabric design and style to assist you in creating a more rewarding home. We have over 15,000 bolts of fabric to choose from, and we'll do the measurements and labor for you!
Bring your ideas to Fabrics That Go for expert advice on style and pricing for personalized fabric materials and patterns. Submit your project information online for a free quote!
If you have any queries, don't hesitate to contact us, and we'll be pleased to provide the information you require.
Get in Touch: Free Quote & Consultation
---
If you have any questions about the materials and accessories you might need for your upholstery project, please contact us by filling out the following form. We can also provide a free quote on how much it would cost for our experts to complete the project from choosing the fabric to materializing your vision in a finished product.
Thank you so much for supporting a local, family-owned business. Our team at Fabrics That Go appreciates your business during this trying time.

Get Home Fabric Project Inspiration, Tips, & Fabrics That Go Updates!
---
Fabrics That Go loves to connect with fabric lovers from all over the world! Subscribe to receive bi-monthly emails that highlight new fabric collections, home project ideas, decorating tips, and more!
We take pride in being part of your journey in designing your home and turning your vision into reality. From upholstery to drapery, and everything in between, we aim to bring you Happiness By The Yard.
Let's Get Started!
Ready to redesign your home?  Fabrics That Go has over 10,000 bolts of fabric IN-STOCK to choose from. We are fully-equipped to do quality custom upholstery and custom drapery based on your needs and specifications. Outside of Arizona? Order online and get our fabric shipped directly to your door!
Fabrics That Go – Tucson, AZ
We are happy to be Tucson's #1 Local Fabric Supplier, and would love to help you with any of your custom drapery, bedding, upholstery projects. Please feel free to contact us with any questions. We would love to hear from you!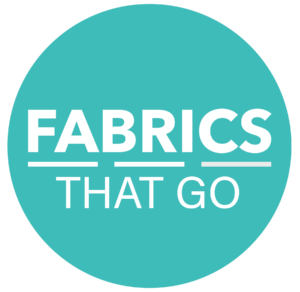 Do You Want to Learn How to Sew Custom Bedding, Drapery, and More?
If there is enough interest, Fabrics That Go is considering an adult sewing class where you can learn to sew custom bed spreads, drapery, and more.
Please provide us with your contact information if you are interested in Adult Sewing Classes at Fabrics That Go.