A Trusted Tucson Fabric Store Near Me: Fabrics That Go
Fabrics That Go
A Trusted Tucson Fabric Store with High-Grade Fabrics & Services
It's becoming increasingly rare to find a business that has stood the test of time, providing high-quality products and personalized service to its customers.
Fabrics That Go, a cherished Tucson Fabric Store, has been a local presence for decades, supplying the finest fabrics for upholstery, drapery, and various other home fabric uses.
Not only do we offer an extensive selection of top-grade materials, but we also provide full-service upholstery and drapery from fabric selection to project completion, all in-house. Let's delve into why Fabrics That Go is a trusted name among Tucson's residents and business owners alike.
A Legacy of Quality
Since its inception, Fabrics That Go has built a reputation for sourcing and offering only the highest quality fabrics. Their commitment to excellence is evident in their vast collection of over 20,000 bolts of in-stock fabric, featuring an extensive range of colors, patterns, and textures to suit every taste and style.
Whether you're looking to breathe new life into an old sofa or enhance your home's ambiance with exquisite drapery, Fabrics That Go has the perfect fabric to bring your vision to life.
Local Presence and Expertise
Who else knows their customers better than one with deep roots within the community? Fabrics That Go has the biggest collection of southwestern designs and even offers fabrics that are simply perfect for the dynamic outdoor Arizona sun.
As a Tucson fabric store, they have been a go-to destination for fabric enthusiasts and interior designers seeking top-notch materials for residential and commercial projects for decades. Their longevity speaks volumes about their dedication to customer satisfaction and their commitment to providing the highest level of expertise.
Full-Service Upholstery and Drapery
Fabrics That Go goes above and beyond simply supplying fabrics. Offering comprehensive services that encompass the entire process of upholstery and drapery.
From selecting the ideal fabric to transforming it into a finished masterpiece, our skilled craftsmen and designers are there every step of the way. By offering in-house services, we ensure meticulous attention to detail and seamless coordination, resulting in exceptional outcomes for clients, both homeowners and businesses.
The Most Trusted Tucson Fabric Store
Over the years, Fabrics That Go has earned the trust and loyalty of countless Tucson residents and business owners.
Whether it's a homeowner looking to revitalize their living space or a restaurant owner in need of custom upholstery for their establishment, Fabrics That Go has consistently delivered outstanding results. Our ability to understand individual needs, provide expert guidance, and deliver flawless craftsmanship has made us the preferred choice for fabric projects of all scales.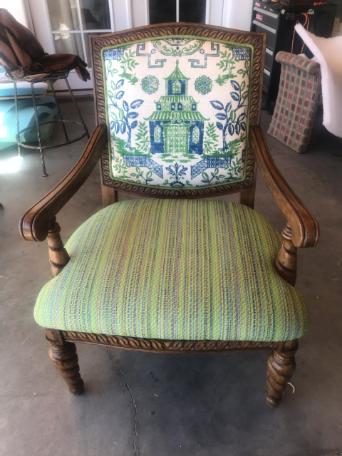 Supporting Local and Seeking Inspiration
It's vital to recognize the value of supporting local businesses. Fabrics That Go isn't just a Tucson fabric store — it's a treasure trove of inspiration and expertise.
By visiting our physical location, you not only have the opportunity to browse our extensive collection, but also benefit from the guidance of our knowledgeable staff.
Free Estimates and Unmatched Service
Fabrics That Go understands the importance of a personal touch when it comes to fabric projects. We welcome customers to visit our store, explore fabrics, and talk to our team about project ideas and a free estimate for upholstery, drapery, or other fabric project needs.
Our team takes the time to understand your vision, offer tailored recommendations, and provide accurate cost assessments. This commitment to personalized service sets them apart and ensures that each client receives the attention and care they deserve.
Please don't hesitate to come in or call us for any questions about your project ideas. We're excited and look forward to making your vision a reality!
Get in Touch: Free Quote & Consultation
---
If you have any questions about the materials and accessories you might need for your upholstery project, please contact us by filling out the following form. We can also provide a free quote on how much it would cost for our experts to complete the project from choosing the fabric to materializing your vision in a finished product.
Thank you so much for supporting a local, family-owned business. Our team at Fabrics That Go appreciates your business during this trying time.

Get Home Fabric Project Inspiration, Tips, & Fabrics That Go Updates!
---
Fabrics That Go loves to connect with fabric lovers from all over the world! Subscribe to receive bi-monthly emails that highlight new fabric collections, home project ideas, decorating tips, and more!
We take pride in being part of your journey in designing your home and turning your vision into reality. From upholstery to drapery, and everything in between, we aim to bring you Happiness By The Yard.
Let's Get Started!
Ready to redesign your home?  Fabrics That Go has over 10,000 bolts of fabric IN-STOCK to choose from. We are fully-equipped to do quality custom upholstery and custom drapery based on your needs and specifications. Outside of Arizona? Order online and get our fabric shipped directly to your door!
Fabrics That Go – Tucson, AZ
We are happy to be Tucson's #1 Local Fabric Supplier, and would love to help you with any of your custom drapery, bedding, upholstery projects. Please feel free to contact us with any questions. We would love to hear from you!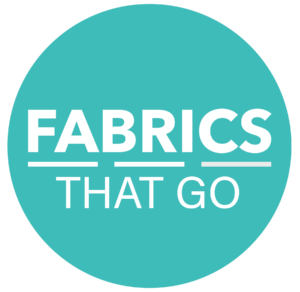 Do You Want to Learn How to Sew Custom Bedding, Drapery, and More?
If there is enough interest, Fabrics That Go is considering an adult sewing class where you can learn to sew custom bed spreads, drapery, and more.
Please provide us with your contact information if you are interested in Adult Sewing Classes at Fabrics That Go.