How to Choose the Right Upholstery Fabric
Fabrics That Go
The Elements of Choosing the Right Fabric: Durability, Style, Color
Reupholstering a piece of furniture is an investment and commitment to whatever style you choose, and it's not something you'd want to do on a whim. Right before you choose your new upholstery fabric, here's everything you need to consider in terms of durability, comfort, and style.
Find Fabric with High Durability
Depending on the piece of furniture, the importance of fabric durability can vary. For example, which room will it be used for? Are there children and pets in the house? The selection you make should reflect these issues.
Some fabrics such as those with woven patterns tend to last longer than printed ones, as well as those with higher thread counts and tighter weaves. Because there are more threads per square inch of fabric, it's much denser and lasts longer. It's especially good to consider this for sofas or chairs that are used daily.
For outdoor furniture and drapery, Fabrics That Go has Sunbrella fabrics for covers, cushions, umbrellas, and more for any season!
Style
Of course, style is a quintessential factor in picking out the fabric you'll be using for a long time. It's important to choose a fabric that complements both your furniture and the interior design of your home. Some fabrics have a more casual design, while others are bold and add more accent. It's best to identify the kind of style you're going for so everything looks seamless and well-put together.
Avoid mixing styles especially on extreme opposites like modern and traditional.
Color
One of the first things we tend to pour over when it comes to buying decor and furniture is color. It's often the first choice we make when buying furniture or any piece of decoration, and it holds a considerable impact on the whole vibe of a room. 
When picking out a color for your upholstery fabric, you'll want to choose one that brings you joy. Showcase your personality through design. Are you a minimalist, traditional, or into bold accent pieces?
Neutrals are typically a great choice because you can either tone it up or down with other accessories like bold or patterned pillows. Consider the color temperature, where warm and cool colors can affect the whole mood of a room. Try not to fall for trendy styles that may be outdated sooner than later.
Planning to redecorate your home? We made a quick guide to a complete home makeover using fabrics.
Get Expert Help from Fabrics That Go
Keep our guide in mind when you're about to shop for upholstery fabric, and you'll be sure to find something that will give your home the right touch of design that it needs. Otherwise, get in touch or visit us in-store and our expert upholsterers will be glad to help you with your choices.
Fabrics That Go has designers that are more than happy to help you with your upholstery projects from start to finish. Contact us or get a FREE quote to get started. We'll help you choose the right fabric, let you know what materials are needed, and our expert upholsterers will get it done with precision and craftsmanship.
Get in Touch: Free Quote & Consultation
---
If you have any questions about the materials and accessories you might need for your upholstery project, please contact us by filling out the following form. We can also provide a free quote on how much it would cost for our experts to complete the project from choosing the fabric to materializing your vision in a finished product.
Thank you so much for supporting a local, family-owned business. Our team at Fabrics That Go appreciates your business during this trying time.

Get Home Fabric Project Inspiration, Tips, & Fabrics That Go Updates!
---
Fabrics That Go loves to connect with fabric lovers from all over the world! Subscribe to receive bi-monthly emails that highlight new fabric collections, home project ideas, decorating tips, and more!
We take pride in being part of your journey in designing your home and turning your vision into reality. From upholstery to drapery, and everything in between, we aim to bring you Happiness By The Yard.
Let's Get Started!
Ready to redesign your home?  Fabrics That Go has over 10,000 bolts of fabric IN-STOCK to choose from. We are fully-equipped to do quality custom upholstery and custom drapery based on your needs and specifications. Outside of Arizona? Order online and get our fabric shipped directly to your door!
Fabrics That Go – Tucson, AZ
We are happy to be Tucson's #1 Local Fabric Supplier, and would love to help you with any of your custom drapery, bedding, upholstery projects. Please feel free to contact us with any questions. We would love to hear from you!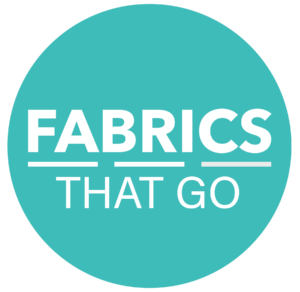 Do You Want to Learn How to Sew Custom Bedding, Drapery, and More?
If there is enough interest, Fabrics That Go is considering an adult sewing class where you can learn to sew custom bed spreads, drapery, and more.
Please provide us with your contact information if you are interested in Adult Sewing Classes at Fabrics That Go.