Commercial Drapery & Upholstery in Tucson, AZ
Fabrics That Go
Commercial Drapery & Upholstery Services to Put Your Business's Brand on Top
When it comes to creating a welcoming and professional ambiance, don't overlook the power of giving your space new energy by refreshing your upholstery and drapery. From conserving energy to upgrading your storefront, let's explore the transformative magic of these design elements.
Get ready to add a touch of elegance, functionality, and personality to your business environment!
Impress with Commercial Drapery
Give your business space a stylish makeover with the right commercial drapery. Choose from a wide array of fabrics that exude sophistication and align with your branding. Opt for rich textures, bold patterns, or sleek neutrals to create a cohesive look. Not only will window treatments or drapes add visual appeal, but they also offer practical benefits like light control and privacy, making them an essential element for offices, restaurants, and hotels alike.
Utilize curtains to define spaces and create an inviting atmosphere. Install curtains as room dividers or use them to dress up windows and entryways. Play with different fabric weights and transparency levels to achieve the desired ambiance. From sophisticated sheer curtains to luxurious velvet drapes, there's a vast range of options to suit your business's unique needs.
Elevate Comfort with Commercial Upholstery
Upgrade your seating and furniture with commercial upholstery that combines style and comfort. Select durable fabrics specifically designed for commercial use, ensuring longevity and ease of maintenance.
Whether it's plush seating in a waiting area or luxurious banquettes in a restaurant, the right upholstery can enhance the overall experience for your customers and clients.
Reflect Your Brand
Commercial fabric upholstery and drapery provide an excellent opportunity to showcase your brand's identity and values when guests visit your business space. Incorporate colors and patterns that align with your company's logo and aesthetic. Consider custom upholstery for a unique touch as a statement piece or a conversation starter. Let your business space be a reflection of your brand and create a memorable impression on visitors.
Updating your patio or outdoor business space? Fabrics That Go has fade- & water-resistant Sunbrella fabrics — perfect for the Arizona sun and areas with high foot traffic.
Engage Customers with Thoughtful Design
Thoughtful use of commercial drapery and upholstery can help captivate and engage customers. Consider incorporating acoustic panels covered in fabric to improve sound quality in busy areas. Utilize upholstery to add pops of color or unique patterns that draw attention and create focal points. These design elements can enhance the overall experience for customers and create a memorable impression.
Everything You Need and More at Fabrics That Go
From commercial drapery to upholstery, fabric elements hold the power to transform your environment. Let your creativity shine through in the choices you make, aligning with your brand and creating spaces that leave a lasting impression on clients and customers. Connect with our expert team of designers to elevate your business with the magic of commercial fabric upholstery and drapery!
Get in Touch: Free Quote & Consultation
---
If you have any questions about the materials and accessories you might need for your upholstery project, please contact us by filling out the following form. We can also provide a free quote on how much it would cost for our experts to complete the project from choosing the fabric to materializing your vision in a finished product.
Thank you so much for supporting a local, family-owned business. Our team at Fabrics That Go appreciates your business during this trying time.

Get Home Fabric Project Inspiration, Tips, & Fabrics That Go Updates!
---
Fabrics That Go loves to connect with fabric lovers from all over the world! Subscribe to receive bi-monthly emails that highlight new fabric collections, home project ideas, decorating tips, and more!
We take pride in being part of your journey in designing your home and turning your vision into reality. From upholstery to drapery, and everything in between, we aim to bring you Happiness By The Yard.
Let's Get Started!
Ready to redesign your home?  Fabrics That Go has over 10,000 bolts of fabric IN-STOCK to choose from. We are fully-equipped to do quality custom upholstery and custom drapery based on your needs and specifications. Outside of Arizona? Order online and get our fabric shipped directly to your door!
Fabrics That Go – Tucson, AZ
We are happy to be Tucson's #1 Local Fabric Supplier, and would love to help you with any of your custom drapery, bedding, upholstery projects. Please feel free to contact us with any questions. We would love to hear from you!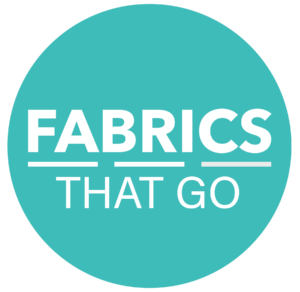 Do You Want to Learn How to Sew Custom Bedding, Drapery, and More?
If there is enough interest, Fabrics That Go is considering an adult sewing class where you can learn to sew custom bed spreads, drapery, and more.
Please provide us with your contact information if you are interested in Adult Sewing Classes at Fabrics That Go.