Summer Fabric Projects: Inspiration & Execution
Fabrics That Go
Hey there, fellow fabric enthusiasts! As the sunny months roll in, it's the perfect time to embark on exciting summer fabric projects that capture the essence of the season. Whether you're an experienced DIY-er or a newbie with a passion for creativity, let's dive into some inspiring ideas to fuel your design dreams.
Get ready to infuse your space with vibrant colors, refreshing patterns, and a touch of seasonal charm!
Fun in the Sun with Outdoor Cushions
Transform your outdoor oasis with vibrant and durable fabric cushions. Opt for fabrics in cheerful shades like citrusy yellows, ocean blues, or tropical greens. Embrace playful patterns like stripes, florals, or nautical motifs to capture that carefree summer vibe. Not only will these cushions bring comfort to your outdoor seating, but they'll also inject a dose of personality and style into your space.
Breezy Drapes for Summertime Serenity
Create an airy and serene atmosphere indoors by adorning your windows with lightweight and flowy drapes.
Choose sheer fabrics in soft pastels, crisp whites, or earthy neutrals to invite the natural light while maintaining privacy. These ethereal drapes will dance with the summer breeze, infusing your home with a tranquil and dreamy ambiance.
Picnic Blankets for Al Fresco Delights
Elevate your outdoor dining experience with a personalized picnic blanket. Get creative and select durable fabrics featuring playful prints like polka dots, and gingham, or embrace the desert with our unique Southwestern fabrics. Be sure to choose a summer fabric that's easy to clean and resistant to stains. Spread out your vibrant blanket on the grass, indulge in delicious treats, and enjoy memorable picnics under the warm sun in your garden.
Beach Totes for Stylish Adventures
Prepare for beach days in style with a custom-made fabric beach tote. Opt for fabrics that are sturdy and water-resistant, like canvas or treated cotton. Let your creativity shine by selecting beach-inspired patterns such as seashells, palm trees, or waves. With ample space for your sunscreen, towel, and beach reads, your stylish tote will be both practical and a fashion statement.
Outdoor Pillows for Cozy Evenings
Extend your summer evenings with outdoor gatherings made even cozier by fabric-covered pillows. Choose fade-resistant fabrics in bold and eye-catching colors to add pops of excitement to your outdoor seating areas. Mix and match patterns, textures, and sizes to create a visually stunning and inviting outdoor oasis where friends and family can relax and unwind.
For All Your Summer Fabric Needs
Now that you're brimming with inspiration, it's time to bring these summer fabric projects to life!
Wishing you a summer filled with vibrant fabrics and delightful DIY adventures!
Get in Touch: Free Quote & Consultation
---
If you have any questions about the materials and accessories you might need for your upholstery project, please contact us by filling out the following form. We can also provide a free quote on how much it would cost for our experts to complete the project from choosing the fabric to materializing your vision in a finished product.
Thank you so much for supporting a local, family-owned business. Our team at Fabrics That Go appreciates your business during this trying time.

Get Home Fabric Project Inspiration, Tips, & Fabrics That Go Updates!
---
Fabrics That Go loves to connect with fabric lovers from all over the world! Subscribe to receive bi-monthly emails that highlight new fabric collections, home project ideas, decorating tips, and more!
We take pride in being part of your journey in designing your home and turning your vision into reality. From upholstery to drapery, and everything in between, we aim to bring you Happiness By The Yard.
Let's Get Started!
Ready to redesign your home?  Fabrics That Go has over 10,000 bolts of fabric IN-STOCK to choose from. We are fully-equipped to do quality custom upholstery and custom drapery based on your needs and specifications. Outside of Arizona? Order online and get our fabric shipped directly to your door!
Fabrics That Go – Tucson, AZ
We are happy to be Tucson's #1 Local Fabric Supplier, and would love to help you with any of your custom drapery, bedding, upholstery projects. Please feel free to contact us with any questions. We would love to hear from you!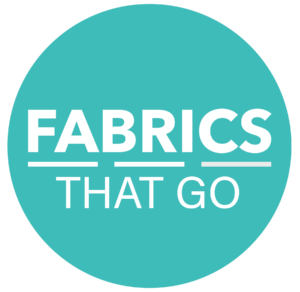 Do You Want to Learn How to Sew Custom Bedding, Drapery, and More?
If there is enough interest, Fabrics That Go is considering an adult sewing class where you can learn to sew custom bed spreads, drapery, and more.
Please provide us with your contact information if you are interested in Adult Sewing Classes at Fabrics That Go.