Tucson Interior Designer Guide: Using Patterns & Design in Fabric Upholstery
Fabrics That Go
Designs Made Easier With Fabrics That Go
Take advantage of the variety of patterns and styles for your commercial and residential clients looking to get the right aesthetic and motif for their homes and businesses.
We'll look into the best of Arizona's unique fabric patterns for interior design, as well as some of their practical uses.
What Are Interior Designers?
Interior designers are experts on the aesthetic of a home or a space allowing the person who enters it to feel at home, comfortable, and safe. These are no minor benefits to businesses as well, who wish to attract more customers or clients.
So what does that mean? It means interior design is a premium service where customers expect high standards in design and custom features that store-bought off-the-shelf solutions can't provide.
Interior designers all over Tucson and in and around of Arizona work alongside Fabrics That Go. We help them turn their ideas into reality, especially with premium upholstery services, which can make all the difference in design.
What Needs Designing?
Interior and exterior design scenarios that require:
Custom Home Builders

Residential Clients

Restaurants & Bars/Clubs

Pool Areas

Hotel & Resort Design

Short-Term/Vacation Rentals

Country Clubs

Event Venues & Theaters

Retail Stores

Offices

Medical Facilities

RV Customizations
Of course, there are more possibilities where upholstery fabric could be used. And in the above fabric considerations, Sunbrella fabrics are great for outdoor uses since it prevents fading of the design from sun exposure.
The Right Fabric for the Right Design
For the Tucson interior designer, Fabrics That Go provides exclusivity and elegance through its unique lineup of fabric designs that are customized for the needs of your clients from our more than 15,000 bolts of fabric.
Conceptualize with a unique fabric like the authentic and responsibly sourced Guatemalan fabrics available at Fabrics That Go. These multi-colored textiles are beautifully hand-woven and are flexibly used for clothing, drapery, and upholstery.
Of course when it comes to a cohesive look, the kind of patterns matter. As interior designers, some of the considerations include the fabric needs for things like:
The 7 Principles of Interior Design
Now that you have determined the kind of space you're designing for and the kind of furniture and pieces that it will have, it's time to consider the 7 principles of interior design:
In interior design, this is about equal distribution of visual weight, in other words making sure that parts of the space do not feel too empty or too full.
For interior design, this takes the form of repeated elements like a color or pattern, materials, shapes, or styles all to create a cohesive flow.
When we talk about this in interior design, it's all about having a focal point that is the first thing that's noticed when entering a room. Learn more: Enhancing Home Style with Accent Furniture & Drapery >>
Scale is about the size of objects within a space, while proportion is about the size of objects in relation to each other.
Contrast prevents a space from being boring or one dimensional. You can create contrast by placing starkly different objects next to each other.
Unity is attained by decorating with fabrics or upholstery that have a common theme for example. A room with common colors, patterns, or styles shows harmony.
When all taken together, details on the particular items like the quality of the fabric or their type are the final consideration.
Sourcing Fabrics for Interior Design
Whether you're a budding interior designer or an established one, Fabrics That Go offers the widest range of fabric selections for whatever your client needs. Choose from over 15,000 bolts of fabric for endless customization and possibilities.
Fabrics That Go is Tucson's biggest and most trusted local fabrics supplier and upholsterer. Get a FREE quote from us today and let's get projects done.
Get in Touch: Free Quote & Consultation
---
If you have any questions about the materials and accessories you might need for your upholstery project, please contact us by filling out the following form.
Thank you so much for supporting a local, family-owned business. Our team at Fabrics That Go appreciates your business during this trying time.

Get Home Fabric Project Inspiration, Tips, & Fabrics That Go Updates!
---
Fabrics That Go loves to connect with fabric lovers from all over the world! Subscribe to receive bi-monthly emails that highlight new fabric collections, home project ideas, decorating tips, and more!
We take pride in being part of your journey in designing your home and turning your vision into reality. From upholstery to drapery, and everything in between, we aim to bring you Happiness By The Yard.
Let's Get Started!
Ready to redesign your home?  Fabrics That Go has over 10,000 bolts of fabric IN-STOCK to choose from. We are fully-equipped to do quality custom upholstery and custom drapery based on your needs and specifications. Outside of Arizona? Order online and get our fabric shipped directly to your door!
Fabrics That Go – Tucson, AZ
We are happy to be Tucson's #1 Local Fabric Supplier, and would love to help you with any of your custom drapery, bedding, upholstery projects. Please feel free to contact us with any questions. We would love to hear from you!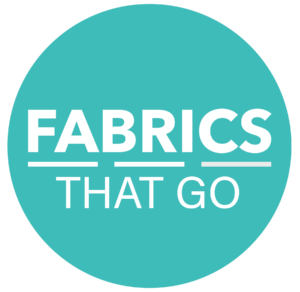 Do You Want to Learn How to Sew Custom Bedding, Drapery, and More?
If there is enough interest, Fabrics That Go is considering an adult sewing class where you can learn to sew custom bed spreads, drapery, and more.
Please provide us with your contact information if you are interested in Adult Sewing Classes at Fabrics That Go.