Outdoor Fabric Project Ideas: Protecting Your Grill & Furniture from the Arizona Sun
Fabrics That Go
Sun Protection for Your Patio Furniture
In the intense Arizona weather, outdoor fixtures can be easily damaged if not taken care of properly. But don't worry, here's your guide to protecting your outdoor grills and furniture from the relentless Arizona sun using fabrics and services offered at Fabrics That Go.
Wax and Coating vs. Covers
Metal is commonly regarded as a durable material for outdoor furniture, and good quality plastic furniture can be regarded as durable and even cheaper.
But with the extreme weather conditions in Arizona, how can you keep your grills and furniture in their top condition?
There's a lot of options out there when it comes to maintenance, such as paste wax for metal and protective coating for plastic, but the efficacy of their properties wane overtime.
Stylish Slipcovers for Cushions and Grills
You'd need something that's durable and can withstand long periods of sun exposure, so take a look at some custom upholstery projects for covers.
An even better — and economical — option is to use furniture slipcovers. Covers are great for minimizing damage caused by stains, precipitation, and sun rays.
Make sure your covers are well-fitted, neither too tight or too loose, with enough space for air to avoid getting molds or mildew.
For grills and even spas, a cover helps with longevity and protects it from bugs, pests, and the weather. A good grill cover should be waterproof, weather-resistant, and fade-resistant.
With the added UV protection, this can keep your outdoor furniture from fading and cracking.
A grill can now duel as a seating area and table and protect your decorative wood or marble outdoor setting.
Take a look at sturdy and beautiful fabrics for your outdoor throw pillows, chair seats, and grills here.
Invest in High Quality Fabrics
Dust, dirt, and grime can affect low quality fabrics significantly, requiring you to replace them often.
But with high quality fabrics like Sunbrella, you'd have one less thing to worry about. Because it's fade-resistant and non-porous, it's a great choice for outdoor furniture especially under the harsh Arizona sun.
Plus, it's a versatile material, so there's a lot of ways to use it, such as slipcovers for couches, lounge chairs, umbrellas, hammocks, and outdoor drapery. Check out our recent blog for a poolside furniture makeover with Sunbrella.
Get Started on Your Next Patio Project
Now that it's all laid out there, it's high time to get started on your next DIY project, and you can get everything you need at Fabrics That Go. Get in touch with us and get a free quote today!
Get in Touch: Free Quote & Consultation
---
If you have any questions about the materials and accessories you might need for your upholstery project, please contact us by filling out the following form.
Thank you so much for supporting a local, family-owned business. Our team at Fabrics That Go appreciates your business during this trying time.

Get Home Fabric Project Inspiration, Tips, & Fabrics That Go Updates!
---
Fabrics That Go loves to connect with fabric lovers from all over the world! Subscribe to receive bi-monthly emails that highlight new fabric collections, home project ideas, decorating tips, and more!
We take pride in being part of your journey in designing your home and turning your vision into reality. From upholstery to drapery, and everything in between, we aim to bring you Happiness By The Yard.
Let's Get Started!
Ready to redesign your home?  Fabrics That Go has over 10,000 bolts of fabric IN-STOCK to choose from. We are fully-equipped to do quality custom upholstery and custom drapery based on your needs and specifications. Outside of Arizona? Order online and get our fabric shipped directly to your door!
Fabrics That Go – Tucson, AZ
We are happy to be Tucson's #1 Local Fabric Supplier, and would love to help you with any of your custom drapery, bedding, upholstery projects. Please feel free to contact us with any questions. We would love to hear from you!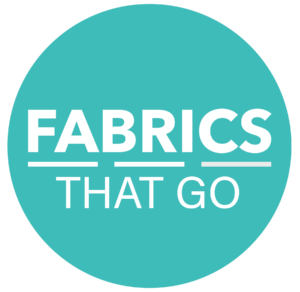 Do You Want to Learn How to Sew Custom Bedding, Drapery, and More?
If there is enough interest, Fabrics That Go is considering an adult sewing class where you can learn to sew custom bed spreads, drapery, and more.
Please provide us with your contact information if you are interested in Adult Sewing Classes at Fabrics That Go.