Commercial Upholstery & Drapery Services for Arizona Businesses
Fabrics That Go
Elevate Your Business with a Reinvented Look
A unique piece of furniture will make an excellent addition to any commercial space and help tie an area together. Whatever exact preferences you may have for your upholstery, drapes, or cushions, we'll make them come true for you.
Furniture and interior design can significantly influence how customers view your company. Thus, businesses gain from having high-quality materials with designs that perfectly match the brand's overall aesthetic. A good customer experience always includes cozy seating and a welcoming atmosphere.
At Fabrics That Go, we have a great range of fabrics that will fit your taste and let you and your customers enjoy the look you're going for. You decide on the style, size, color, and other details you like, and we'll take care of the rest.
Commercial Upholstery & Drapery
A commercial space's overall atmosphere is significantly influenced by its furniture pieces. You'd want your clients to feel comfortable and even amazed when they visit your workplace. Most people have yet to learn what can be achieved with an old piece of furniture. There are several ways to repurpose or redesign furniture to create the piece you've always wanted.

Given our many years of expertise, we can create, reconstruct, and even change furniture design to give it a completely new appearance. This is awesome, especially if you want to renovate every inch of your workplace.
Upholstery should look stunning in addition to being comfortable. The fabric's appearance should also complement its design and functionality. Hence, our talented upholsterers and designers craft custom pieces using premium commercial upholstery and drapery.
Wide Categories of Fabrics
Fabrics That Go provides an incredible selection of over 15,000 bolts of cloth and textiles. They also have various finishing touches you could like, including ornamental nails, foam, or cushions.
Outdoor Sunbrella
A well-liked option is Sunbrella fabric, particularly among people who reside in Arizona's scorching climate. Due to its qualities, it's the ideal material for upholstery of outdoor furniture and many other things.
It's an excellent solution for outdoor furniture, awnings, and other items that get a lot of use or exposure. It's fade-resistant and has non-porous qualities.
Southwestern
These textiles draw inspiration from Southwestern art, cactus motifs, and desert colors. Southwestern textiles are varied and distinctive, evoking a sense of genuineness and coziness. You can find the largest selection of Southwestern-inspired patterns and materials at Fabrics That Go.
Modern
This fabric design is generally recognized for contrasting clean lines with structural shapes and revitalizing vintage pieces using modern materials. There are many bolts available for spicing up a flower design.
Why Choose Fabrics That Go For Your Business?
The advantages of using premium commercial upholstery and drapery for your business are numerous. For instance, you won't have to worry about issues like fabric fraying or warping. Custom drapery is also important for commercial spaces because it adds flair and blocks heat and sunlight.
Most premium upholstery textiles are not likely to warp, shrink, or separate at the seams. Commercial upholstery can maintain appearances as heavy use can cause fading and damage.
Tucson's Trusted Drapery & Upholstery Services
Based on your individual preferences and practical requirements, we'll help you select the ideal fabric. Then, if you need additional accessories to actualize your concept, we can suggest fringe, tubing, tassels, and other details. We even offer free quotes and pickup and delivery options to make the process as easy for you as possible.
Any project inquiries are welcome, and we will personally assist you. Whether it's for indoor seating, poolside comforts, grill and spa covers, pillows, or just giving your rooms a fresh new look, we've got your back!
If you have any queries, don't hesitate to contact us, and we'll be pleased to provide the information you require.
Get in Touch: Free Quote & Consultation
---
If you have any questions about the materials and accessories you might need for your upholstery project, please contact us by filling out the following form. We can also provide a free quote on how much it would cost for our experts to complete the project from choosing the fabric to materializing your vision in a finished product.
Thank you so much for supporting a local, family-owned business. Our team at Fabrics That Go appreciates your business during this trying time.

Get Home Fabric Project Inspiration, Tips, & Fabrics That Go Updates!
---
Fabrics That Go loves to connect with fabric lovers from all over the world! Subscribe to receive bi-monthly emails that highlight new fabric collections, home project ideas, decorating tips, and more!
We take pride in being part of your journey in designing your home and turning your vision into reality. From upholstery to drapery, and everything in between, we aim to bring you Happiness By The Yard.
Let's Get Started!
Ready to redesign your home?  Fabrics That Go has over 10,000 bolts of fabric IN-STOCK to choose from. We are fully-equipped to do quality custom upholstery and custom drapery based on your needs and specifications. Outside of Arizona? Order online and get our fabric shipped directly to your door!
Fabrics That Go – Tucson, AZ
We are happy to be Tucson's #1 Local Fabric Supplier, and would love to help you with any of your custom drapery, bedding, upholstery projects. Please feel free to contact us with any questions. We would love to hear from you!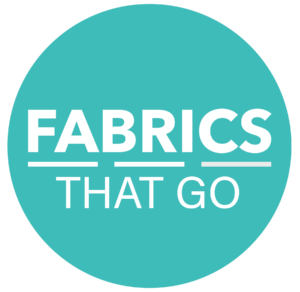 Do You Want to Learn How to Sew Custom Bedding, Drapery, and More?
If there is enough interest, Fabrics That Go is considering an adult sewing class where you can learn to sew custom bed spreads, drapery, and more.
Please provide us with your contact information if you are interested in Adult Sewing Classes at Fabrics That Go.