Most Popular Home Fabrics & Accessories at Fabrics That Go
Fabrics That Go
Take Your Home Decor to the Next Level
In every home, many elements make up the entire design. But people tend to overlook important factors such as the type of fabrics that are used in furniture, pillows, curtains, draperies, and more.  
With so many designs and types of fabrics, it can be mind-boggling to think about which ones should go in your home. To help you ease this dilemma, here's a list of the most popular home fabrics and accessories available at Fabrics That Go.
Southwestern Designs
Taking influence from the colors of the desert, cactus patterns, and Southwestern region artistry, Southwestern fabrics are eclectic and unique, bringing about a feeling of authenticity and comfort.
Fabrics That Go boasts the biggest collection of Southwestern-inspired designs and materials. Add character and style to every room that only Southwestern fabrics can provide.
Sunbrella
Sunbrella fabric is another popular choice, especially among those living in the hot temperatures of Arizona. Its features make it the perfect material for upholstering outdoor furniture and so much more.
Its fade-resistant and non-porous properties make it a great option for outdoor couches, awnings, and anything that gets a lot of use or sun exposure. It's flexible in its uses because of its durability and design. Sunbrella is also a great choice for covers for furniture, spas, and even grills.
Cotton
Cotton is a highly absorbent material. It's great for couch or seat covers, making those who use them feel cool and comfortable leaving no skin irritation. It's also a very versatile material that can be woven into different fabric types like denim or canvas.
Canvas
Canvas is one of the most versatile types of fabric that's made from cotton. For example, a simple plain weave pattern canvas is commonly used for painting and making tote bags, while the basket weave style is better suited for all sorts of upholstery purposes. 
Other Top Fabric Choices at Fabrics That Go
Fabrics That Go has a massive collection of fabrics (over 15,000 bolts!), and we have every type of fabric you could possibly need for your home redecoration. Here are other types of fabrics that you'll find at Tucson's leading fabric store:
Chenille

Linen

Velvet

Vinyl
Muslin

Denim

Polyester

Wool 
Upholstery Essentials
Aside from fabrics, we also have the materials you need for all of your upholstery projects. With our expert upholsterers, you'll be guided accordingly when you visit our store. 
From foam to fringes, upholstery supplies are quintessential for redecorating purposes. Here are upholstery supplies that we have at Fabrics That Go:
All Your Fabric Needs at Fabrics That Go
At Fabrics That Go, we take pride in being Tucson's most trusted fabric store that offers complete upholstery service — fabric supply, consultation, free quotes, materials, labor, pickup, and delivery.
Get in touch with us and tell us about your upholstery ideas. We can also give you a FREE quote! 
Get in Touch: Free Quote & Consultation
---
If you have any questions about the materials and accessories you might need for your upholstery project, please contact us by filling out the following form. We can also provide a free quote on how much it would cost for our experts to complete the project from choosing the fabric to materializing your vision in a finished product.
Thank you so much for supporting a local, family-owned business. Our team at Fabrics That Go appreciates your business.

Get Home Fabric Project Inspiration, Tips, & Fabrics That Go Updates!
---
Fabrics That Go loves to connect with fabric lovers from all over the world! Subscribe to receive bi-monthly emails that highlight new fabric collections, home project ideas, decorating tips, and more!
We take pride in being part of your journey in designing your home and turning your vision into reality. From upholstery to drapery, and everything in between, we aim to bring you Happiness By The Yard.
Let's Get Started!
Ready to redesign your home?  Fabrics That Go has over 10,000 bolts of fabric IN-STOCK to choose from. We are fully-equipped to do quality custom upholstery and custom drapery based on your needs and specifications. Outside of Arizona? Order online and get our fabric shipped directly to your door!
Fabrics That Go – Tucson, AZ
We are happy to be Tucson's #1 Local Fabric Supplier, and would love to help you with any of your custom drapery, bedding, upholstery projects. Please feel free to contact us with any questions. We would love to hear from you!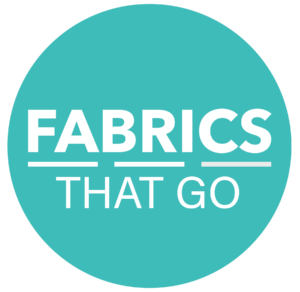 Do You Want to Learn How to Sew Custom Bedding, Drapery, and More?
If there is enough interest, Fabrics That Go is considering an adult sewing class where you can learn to sew custom bed spreads, drapery, and more.
Please provide us with your contact information if you are interested in Adult Sewing Classes at Fabrics That Go.