5 Tips for Furniture Reupholstery in Tucson, AZ
Fabrics That Go
Take that Vintage Piece of Furniture from Drab to Fab
There's something so fun and rewarding about taking your furniture that's seen better days and giving it new life. Furniture reupholstery is a great way to create a one-of-a-kind piece out of that thrift store find or that worn-out antique in your attic.
Not sure how to get started? Read on.
Spot the Right Furniture to Reupholster
Is it weathered on the outside but the frames and springs are still in good shape? Maybe the fabric is an outdated style or doesn't go with your home's current style. If the answer is yes, you found your best candidate right there!
The piece may be worn-out or at least outdated to be in the running for the best furniture to restore.  On the other hand, make sure to give it a wiggle to check whether it's solid and everything's intact.
That in mind, you can choose to revamp an old footstool or accent chair that's been sitting in one corner or restore a thrift store find that needs a little TLC. Bring back it's shape with new foam, new fabric, and/or add in some decorative pillows to match- get creative!
It's All in the Preparation
Now that you have your pick, take time to plan and prep for your project. Consider the function of the piece that you're trying to remodel. If it's a couch situated in a high traffic area, the surface must be able to withstand the amount of wear and tear.
You may opt for Sunbrella fabrics that are made from high quality materials built to be durable, easy-to-clean, and fade-resistant.
If it's an accent chair that you want to make a statement with, go for Southwestern fabrics that would bring all the elements in your space together.
Be Creative with your Fabrics
At this point, you may be wondering how to express your vision through your fabric designs. There are many options available out there, and it's important to think about what you want your furniture to say about you.
If you're looking for a subtle statement, you can choose a fabric in a tonal or similar color scheme. This will add some interest without being too overpowering.
If you want something more bold, choose a fabric that contrasts with the existing upholstery or woodwork. This will make a statement without being too subtle.
Another way to be creative with your fabrics is to mix and match. You can choose one main fabric for the seat cushions and another for the back cushions. Or, you can choose different fabrics for each side of the chair or sofa. This gives you endless possibilities for creating a unique look.
Get Expert Help
Although it's certainly possible to do it yourself, there are instances where it's best to leave the task to the experts.
For instance, if your furniture is particularly delicate or valuable, you may want to consider hiring an expert with a portfolio that would reflect the quality of their work. The same goes if you're not particularly handy or if you don't have the time to do it yourself.
A good upholsterer should be able to spot any potential problems with your furniture before they start.
Know the cost
The furniture reupholstery cost will depend on a few factors, such as the type of fabric you choose, and the condition and size of the furniture.
To get an idea of the cost of upholstery service, it's best to consult with an expert. They'll be able to give you a more accurate estimate based on the specifics of your project.
Once you take on your furniture reupholstery journey, keep our tips in mind and you'll definitely achieve the furniture make-over that you've envisioned.
For furniture reupholstery questions, get in touch with Fabrics That Go, and our team of experts will be more than happy to guide you through. Contact us today and get a FREE quote to get started.
Tucson trusts us to provide attention-to-detail driven services, whether you need custom upholstery, drapery, or any home fabric project you can think of.
Get in Touch: Free Quote & Consultation
---
If you have any questions about the materials and accessories you might need for your upholstery project, please contact us by filling out the following form. We can also provide a free quote on how much it would cost for our experts to complete the project from choosing the fabric to materializing your vision in a finished product.
Thank you so much for supporting a local, family-owned business. Our team at Fabrics That Go appreciates your business during this trying time.

Get Home Fabric Project Inspiration, Tips, & Fabrics That Go Updates!
---
Fabrics That Go loves to connect with fabric lovers from all over the world! Subscribe to receive bi-monthly emails that highlight new fabric collections, home project ideas, decorating tips, and more!
We take pride in being part of your journey in designing your home and turning your vision into reality. From upholstery to drapery, and everything in between, we aim to bring you Happiness By The Yard.
Let's Get Started!
Ready to redesign your home?  Fabrics That Go has over 10,000 bolts of fabric IN-STOCK to choose from. We are fully-equipped to do quality custom upholstery and custom drapery based on your needs and specifications. Outside of Arizona? Order online and get our fabric shipped directly to your door!
Fabrics That Go – Tucson, AZ
We are happy to be Tucson's #1 Local Fabric Supplier, and would love to help you with any of your custom drapery, bedding, upholstery projects. Please feel free to contact us with any questions. We would love to hear from you!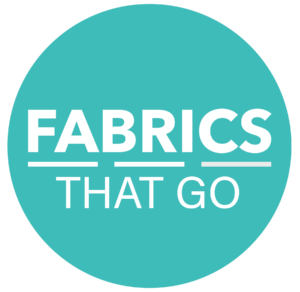 Do You Want to Learn How to Sew Custom Bedding, Drapery, and More?
If there is enough interest, Fabrics That Go is considering an adult sewing class where you can learn to sew custom bed spreads, drapery, and more.
Please provide us with your contact information if you are interested in Adult Sewing Classes at Fabrics That Go.