Visitors of the Tucson Gem Show 2023
Fabrics That Go
It's finally that time of the year again where crystal and fossil lovers across America visit Tucson for the annual Tucson Gem, Mineral, & Fossil Showcase. Enjoy the spectacle of gems, stones, minerals, and even rare fossils all in one event!
Collectors and advocates of all ages look forward to this event every year to share their collective love for these beautiful ornaments and knickknacks.
The Tucson Gem Show will run from January 28 to February 12, 2023!
According to the International Gem Society, the healing properties of gems are believed to exist according to many cultures across the globe in both ancient and modern times. Whether this is something you personally believe, there is no denying that gems and crystals are beautiful to look at and are great to have for ornamental and decorative purposes.
As the Tucson Gem, Mineral, & Fossil Showcase draws creative and spiritual individuals, we highly encourage them to also visit the Fabrics that Go showroom. There, they can find authentic Southwestern designs and textile and over 15,000 more bolts of fabric that are simply perfect for:
For those whose love for gems is mainly for its aesthetic and decorative purposes, layering them on top of beautiful textile will help elevate a home's interior design. The growing popularity and unique beauty of southwestern fabrics can highlight how one can showcase their gems and stones in their home or office.
On your visit to the Tucson Gem Show, swing by the Fabrics that Go showroom and check out the various fabrics available. We also ship fabrics anywhere across America!
Got an idea for a new home project? We provide free quotes and expert advice to help you turn your dream furniture into reality!

Get Home Fabric Project Inspiration, Tips, & Fabrics That Go Updates!
---
Fabrics That Go loves to connect with fabric lovers from all over the world! Subscribe to receive bi-monthly emails that highlight new fabric collections, home project ideas, decorating tips, and more!
We take pride in being part of your journey in designing your home and turning your vision into reality. From upholstery to drapery, and everything in between, we aim to bring you Happiness By The Yard.
Let's Get Started!
Ready to redesign your home?  Fabrics That Go has over 10,000 bolts of fabric IN-STOCK to choose from. We are fully-equipped to do quality custom upholstery and custom drapery based on your needs and specifications. Outside of Arizona? Order online and get our fabric shipped directly to your door!
Fabrics That Go – Tucson, AZ
We are happy to be Tucson's #1 Local Fabric Supplier, and would love to help you with any of your custom drapery, bedding, upholstery projects. Please feel free to contact us with any questions. We would love to hear from you!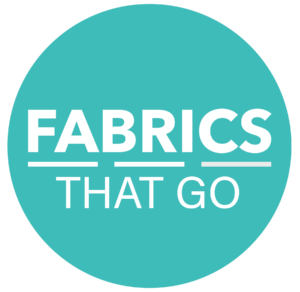 Do You Want to Learn How to Sew Custom Bedding, Drapery, and More?
If there is enough interest, Fabrics That Go is considering an adult sewing class where you can learn to sew custom bed spreads, drapery, and more.
Please provide us with your contact information if you are interested in Adult Sewing Classes at Fabrics That Go.