2022 Interior Design Trends to Look Out For
Fabrics That Go
Create a Space to Showcase Style & Design
2022 is here. What are the current home trends that you need to look out for? Take a look at what's currently in style, that you may want to incorporate into your home, creating that fresh and lively feel throughout the year.
Desert Themes
Southwestern patterned lounges and chairs make for an excellent desert-themed living space. You may also incorporate desert inspired color palettes into drapery. So, when you're reupholstering or purchasing new pieces, Southwestern fabrics are great for when you want to bask in the beauty of the desert or ignite conversations with guests.
Bright Accent Furniture
Bright accents demonstrate your individuality and make your interior (or exterior) complete. It can bring a pop of color and personality to a neutral space. So, for upholstery, be sure to use bright fabrics and bold patterns to bring the atmosphere together. There are plenty of choices available.
Luxury Outdoor Areas
As people have been staying home more with the ongoing health crisis, homeowners have been investing into their outdoor entertainment areas.
Create an oasis with:
Outdoor Drapery
Outdoor Furniture
Outdoor Decorative Pillows
More!
Fabrics That Go offers full service upholstery, drapery, or any fabric project. Get a free quote today!
The dominant style of the 20th century is otherwise known as mid-century modern. It's a timeless style that mixes the elegance of polished wood and bright upholstery. Using eclectic, mid century patterns in accent pillows and furniture really brings the wow-factor for all to enjoy.
Bring New Life to Your Home with the Help of Fabrics That Go
From textured fabrics to vintage prints, Fabrics That Go has a vast array of styles to choose from. Take your pick from over 15,000 bolts of fabric in-stock. Turn your vision into a reality, where you showcase your personality through home design.
Fabric Categories:
Shop online, today. Get a free online quote on your next project.
Don't see what you're looking for online? Contact us today, let us know the details of your project and what you're looking for and we can send you some options that we have in-stock that may have not made it up on the online shop just yet.
Get in Touch: Free Quote & Consultation
---
If you have any questions about the materials and accessories you might need for your upholstery project, please contact us by filling out the following form.
Thank you so much for supporting a local, family-owned business. Our team at Fabrics That Go appreciates your business during this trying time.

Get Home Fabric Project Inspiration, Tips, & Fabrics That Go Updates!
---
Fabrics That Go loves to connect with fabric lovers from all over the world! Subscribe to receive bi-monthly emails that highlight new fabric collections, home project ideas, decorating tips, and more!
We take pride in being part of your journey in designing your home and turning your vision into reality. From upholstery to drapery, and everything in between, we aim to bring you Happiness By The Yard.
Let's Get Started!
Ready to redesign your home?  Fabrics That Go has over 10,000 bolts of fabric IN-STOCK to choose from. We are fully-equipped to do quality custom upholstery and custom drapery based on your needs and specifications. Outside of Arizona? Order online and get our fabric shipped directly to your door!
Fabrics That Go – Tucson, AZ
We are happy to be Tucson's #1 Local Fabric Supplier, and would love to help you with any of your custom drapery, bedding, upholstery projects. Please feel free to contact us with any questions. We would love to hear from you!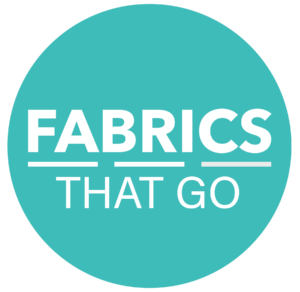 Do You Want to Learn How to Sew Custom Bedding, Drapery, and More?
If there is enough interest, Fabrics That Go is considering an adult sewing class where you can learn to sew custom bed spreads, drapery, and more.
Please provide us with your contact information if you are interested in Adult Sewing Classes at Fabrics That Go.