10 Upholstery Fabric Project Ideas
Fabrics That Go
10 upholstery fabric ideas
Upholstery fabric can do so much more than traditional projects. Here, we'll tackle some usual and unusual upholstery projects that you can take on to spruce up your home with new looks and colors.
1. Chair Seats
A home upholstery project that a lot of people can get started with are chairs. They're one of the staples of the home that could probably use some new upholstery fabric to give it a new lease on life.
Want your chair fabric to be removable for each washing? Fabrics That Go provides the best custom slipcovers, that many cannot even tell are slipcovers.
If you're thirsting for inspiration for the kinds of fabrics to use, why not check out our piece on Why You Should Use Southwestern Fabrics for Accent Furniture.
2. Computer Chairs
Another kind of chair that could use some love are office or computer chairs. These are a little trickier to execute compared to regular chairs, so it's a good idea to get some expert help.
As for the type of fabric best suited for this type of upholstery project, you could never go wrong with southwestern patterns like this Incan Golden pattern:
3. Stools
Another easy project is a bar stool — small changes can have a big impact with these types of seats. Add elegant chair pads to wicker, concrete, or other surfaces that need an impromptu change in design and comfort.
4. Footstools or Ottomans
A great addition to the living room to kick back and relax are footstools. A fun idea to try out is to make an ottoman out of a coffee table using foam and fabric to upholster on top of the table.
5. Headboard
A more traditional upholstery project are headboards for the bedroom. Fabrics that work well here are the light and airy kinds that allow for breathability: think linens or cottons.
6. Pet Comforts
Now, a fun project to get into is upholstering or sewing some beds or pillows for your pets. 
Getting your fur babies the kind of fabric that's comfy for them might be a trial and error process but if you already know the kind they like, then go for it, but a good rule of thumb otherwise is to go for the kind of fabric you like so that you can have it for your own uses if your pets aren't interested in your creation.
7. Jackets or Cover Ups
An unorthodox use of upholstery fabrics can be for jackets, cover ups, or ponchos. A good way to start that we recommend is to take southwestern designs into consideration to get that Arizona feel and look.
8. Bags
Bags can have a lot of flexibility when it comes to the kind of fabrics they can use, from leather to canvas and many more. Letting your creativity really shine can make almost any fabric work in this scenario — imagination is really the limit here. To start, we recommend using the bright and bold colors of Guatemalan Fabrics.
9. Lampshade
Recovering a lampshade is a different kind of process from upholstery but also really similar in that they use similar fabrics. And whether it's recovering or upholstering you can't go wrong with cotton fabrics.
Fabrics That Go In Your Home
If you're ready to explore more with what upholstery fabrics you'd like to use for your home projects, then Fabrics That Go's more than 15,000 bolts of fabric will give you unparalleled options in realizing your plans.
With our in-house experts, we can help get your more difficult projects off the ground and into your home. Get a free quote today!
Get in Touch: Free Quote & Consultation
---
If you have any questions about the materials and accessories you might need for your upholstery project, please contact us by filling out the following form.
Thank you so much for supporting a local, family-owned business. Our team at Fabrics That Go appreciates your business during this trying time.

Get Home Fabric Project Inspiration, Tips, & Fabrics That Go Updates!
---
Fabrics That Go loves to connect with fabric lovers from all over the world! Subscribe to receive bi-monthly emails that highlight new fabric collections, home project ideas, decorating tips, and more!
We take pride in being part of your journey in designing your home and turning your vision into reality. From upholstery to drapery, and everything in between, we aim to bring you Happiness By The Yard.
Let's Get Started!
Ready to redesign your home?  Fabrics That Go has over 10,000 bolts of fabric IN-STOCK to choose from. We are fully-equipped to do quality custom upholstery and custom drapery based on your needs and specifications. Outside of Arizona? Order online and get our fabric shipped directly to your door!
Fabrics That Go – Tucson, AZ
We are happy to be Tucson's #1 Local Fabric Supplier, and would love to help you with any of your custom drapery, bedding, upholstery projects. Please feel free to contact us with any questions. We would love to hear from you!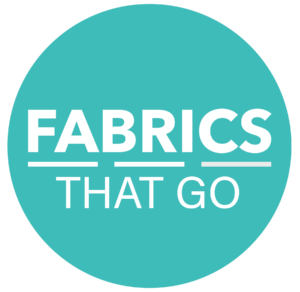 Do You Want to Learn How to Sew Custom Bedding, Drapery, and More?
If there is enough interest, Fabrics That Go is considering an adult sewing class where you can learn to sew custom bed spreads, drapery, and more.
Please provide us with your contact information if you are interested in Adult Sewing Classes at Fabrics That Go.