The Best Drapery Fabric for Every Room
Fabrics That Go
Fall in Love with Drapery from Tucson's Top Fabric Shop
A great deal of a room's design cohesion depends on the curtains and drapes it has. There are so many ways you can enhance your living spaces by merely changing or adding drapery or window treatments. Highlight an aesthetic, whether traditional or new trends like the resurgence of southwestern taste in drapery.
Let's explore choosing the right drapes for every room.
Bedrooms
When it comes to bedrooms, we have to take into account the circumstances that can affect the needed aesthetic and functionality of certain drapery designs. A nursery room, a guest room, and a master bedroom all can't be treated the same way.
The nursery or baby room will likely be bright and clear with light with sheer drapes, along with needing a darkening fabric which can be double rodded for versatility. Parents enjoy experimenting with playful patterns, color and designs to their childrens' rooms.
The main bedroom or master bedroom is your private space that should bring you joy any time you are in it. What inspires you? Do you feel at peace when you are in nature? Southwestern fabrics are great for window treatments, upholstered headboards, ottomans, recliners and more!
Whatever your style may be, you can showcase it through fabrics in your bedrooms to bring to life the aesthetic you seek.
Patios and Outdoor Spaces
There are many reasons why outdoor drapery has grown in popularity. Keeping your seating area cool makes guest more comfortable, plus outdoor curtains can make the space more aesthetically pleasing. They can be custom made to shade your patio, cabana or pergola.
Our fabric experts always recommend premium, fade-resistant Sunbrella fabric that is tailor-made for sun survival.
Living Room
There's a lot to be said when it comes to living room curtains and drapes but the design rules apply here. And one of those rules is the 60-30-10 rule we previously mentioned in a past blog.
Another consideration for living room drapes is the length. Short drapes are not desirable as long elegant drapes that are installed as close to the ceiling have become popular, to make the room appear taller. At the very least, the recommended length is that they are brushing the floor or to be about half an inch above the floor. A more baroque style would be where the drapes are pooling on the floor which is about 6 to 12 inches longer than the measurement to the floor and will create a puddle of cloth.
The right drapery in your living room can make all the difference in the character of your home.
Kitchen/Dining Room
For many homes in Tucson, the kitchen, dining room, and living room are rolled up into one big space. And for those that do, then the drapery ideas covering the living room apply here too.
When it's a separate room, the dining room is a great place for lively colors or patterns in your drapes. Color and pattern choice in drapery can accentuate your table settings to make your meals more enjoyable.
It all depends on your style, simple neutrals with interesting textures can also provide an elegant, more modern atmosphere.
Seemingly endless color choices is what you'll find with Fabrics That Go – with over 15,000 bolts of fabrics. Check out our Portfolio.
For a better explanation of what makes custom drapery so much better, see it all here.
Tucson's Most Trusted Fabrics
Of course, you can challenge the established rules yourself with your own designs and with the help of Fabrics That Go! We've been Arizona's go-to shop when it comes to all things fabrics! Whether it's drapery, upholstery, accent pieces, and more, we've got your back.
Share your dream fabric ideas with us and get a free quote today!
Get in Touch: Free Quote & Consultation
---
If you have any questions about the materials and accessories you might need for your upholstery project, please contact us by filling out the following form.
Thank you so much for supporting a local, family-owned business. Our team at Fabrics That Go appreciates your business during this trying time.

Get Home Fabric Project Inspiration, Tips, & Fabrics That Go Updates!
---
Fabrics That Go loves to connect with fabric lovers from all over the world! Subscribe to receive bi-monthly emails that highlight new fabric collections, home project ideas, decorating tips, and more!
We take pride in being part of your journey in designing your home and turning your vision into reality. From upholstery to drapery, and everything in between, we aim to bring you Happiness By The Yard.
Let's Get Started!
Ready to redesign your home?  Fabrics That Go has over 10,000 bolts of fabric IN-STOCK to choose from. We are fully-equipped to do quality custom upholstery and custom drapery based on your needs and specifications. Outside of Arizona? Order online and get our fabric shipped directly to your door!
Fabrics That Go – Tucson, AZ
We are happy to be Tucson's #1 Local Fabric Supplier, and would love to help you with any of your custom drapery, bedding, upholstery projects. Please feel free to contact us with any questions. We would love to hear from you!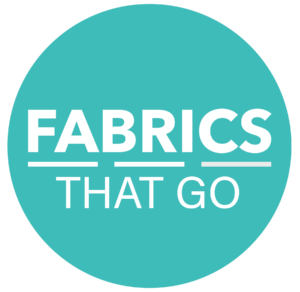 Do You Want to Learn How to Sew Custom Bedding, Drapery, and More?
If there is enough interest, Fabrics That Go is considering an adult sewing class where you can learn to sew custom bed spreads, drapery, and more.
Please provide us with your contact information if you are interested in Adult Sewing Classes at Fabrics That Go.