Four Ways to Use Guatemalan Fabrics in Your Home
Fabrics That Go
Eye-Popping Fabric Designs Made Easy
Guatemalan fabrics are typically handwoven and feature eye-catching  and intricate colors, giving any piece that bright and vibrant look that's unique in a lot of different ways. They are made from 100% indigenous cotton, with the weavers putting them through an extensive dying process to give them their distinct colors.
1. Accent Pillows
Guatemalan fabrics have bright, vibrant colors that simply accentuate any living space. By simply just using them in pillows, you will be able to give a dash of some extra color to your home, that only Guatemalan fabrics can do.
2. Upholstery
Chair seats benefit from Guatemalan fabrics if you're looking for that crisp and colorful look. Use them for chairs in your dining room or for ottomans. They work perfectly regardless of where you use them inside any room.
3. Drapery
Nook windows look better with Guatemalan fabrics. They're great for utility rooms and kitchens when blended well with window treatments. Regardless of how you use them, there's hardly any limit to using Guatemalan fabrics in drapery.
4. Smaller Projects
Where Guatemalan fabrics excel are in smaller projects. Table runners, lampshades, beaded jewelry, bags, dresses, and keychains — these are just some of the projects you can do using Guatemalan fabrics.
Guatemalan Fabrics Available at Fabrics That Go
Our choices of over 10,000 bolts of fabric includes Guatemalan styles that you can use in plenty of different fashions and purposes, from dining room furniture to window sill covering. They're designed to draw you in with colors unlike anything before.
Visit our shop in Tucson or shop Guatemalan fabrics online.
Tell us about your dream project today and we'll be happy to help with expert advice and free quotes.
Get in Touch: Free Quote & Consultation
---
If you have any questions about the materials and accessories you might need for your upholstery project, please contact us by filling out the following form.
Thank you so much for supporting a local, family-owned business. Our team at Fabrics That Go appreciates your business during this trying time.

Get Home Fabric Project Inspiration, Tips, & Fabrics That Go Updates!
---
Fabrics That Go loves to connect with fabric lovers from all over the world! Subscribe to receive bi-monthly emails that highlight new fabric collections, home project ideas, decorating tips, and more!
We take pride in being part of your journey in designing your home and turning your vision into reality. From upholstery to drapery, and everything in between, we aim to bring you Happiness By The Yard.
Let's Get Started!
Ready to redesign your home?  Fabrics That Go has over 10,000 bolts of fabric IN-STOCK to choose from. We are fully-equipped to do quality custom upholstery and custom drapery based on your needs and specifications. Outside of Arizona? Order online and get our fabric shipped directly to your door!
Fabrics That Go – Tucson, AZ
We are happy to be Tucson's #1 Local Fabric Supplier, and would love to help you with any of your custom drapery, bedding, upholstery projects. Please feel free to contact us with any questions. We would love to hear from you!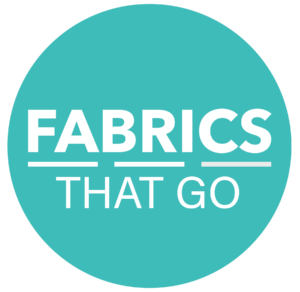 Do You Want to Learn How to Sew Custom Bedding, Drapery, and More?
If there is enough interest, Fabrics That Go is considering an adult sewing class where you can learn to sew custom bed spreads, drapery, and more.
Please provide us with your contact information if you are interested in Adult Sewing Classes at Fabrics That Go.