The Gift of Fabrics: Holiday Season Fabric Gift Ideas
Fabrics That Go
Fabrics, from Vibrant to Simple Styles
Happy holidays! Are you looking for gift ideas that you can give your loved ones this holiday season? Why not consider fabrics or a custom fabric project like a decorative pillow, accent chair, table runners, or other custom made gifts? With different styles and designs available at Fabrics That Go, you will surely find something that's perfect for that special someone.
Browse over 15,000 bolts of fabric in-stock at our Tucson Store, or shop online to have fabrics shipped directly to your door. If you can't find what you're looking for online, please contact us and we can offer options that may have not made it up on our site yet.
Experts at Fabrics That Go in Tucson, Arizona complete custom projects in-house, just let us know your project details and vision and we can produce your desired outcome. We can consult with our recommendations to bring your vision to life.
Explore some of our most popular products that make great gifts for fabric lovers:
For anyone who appreciates color, Guatemalan fabrics are a great choice. They suit a variety of projects, allowing pieces of furniture, among others, to stand out. With woven rainbow-like designs, Guatemalan fabrics can easily be the best pick. Learn More: What You Need to Know About Guatemalan Fabrics >>
For a simpler, homestyle feel, contemporary fabrics also work for the purposes above. They're great for the unassuming loved one with timely styles and designs, sure to fit any home regardless of one's preferences.
Fabric designs of old still work pretty well in the present day. For that timeless aesthetic, it's a good idea to get vintage fabrics as gifts to your loved ones, especially those who appreciate even just a bit of nostalgia.
5. Festive Fabrics
Come into Fabrics That Go for our limited available fabrics with seasonal prints and patterns that are perfect for the holiday season. Festive decor is a fun project to take on to get into the holiday spirit. Festive fabrics also make for great accent pieces to bring any room together. Learn More: Holiday Project Ideas >>
6. Custom Made Jackets
Our custom made jackets at Fabrics That Go are flying off the hangers! Come in and see our many styles or shop online for shipping directly to your door. If you're in Tucson, visit our store and check out our collection of rare and unique buttons.
Have you found the perfect fabric style to give to your loved one? They will surely appreciate it. Encourage them to start their own fabric project as well so that they can spend the holidays expressing their creativity while making something that brings warm and happy memories.
Fabric Gifts from Fabrics That Go
Support a local family owned business this holiday season and come in to browse for inspiration for your loved one's gifts, or even a gift for yourself. With plenty of choices, you're sure to find one that your friends or family members will appreciate.
Does your furniture or drapery need an update? Contact us now for a Free Quote on how much it would cost to reupholster your couch, make custom drapery, make your table runners, pillows, or any project. We'd love to hear your ideas!
Shop online for premium quality fabrics now.
Get in Touch: Free Quote & Consultation
---
If you have any questions about the materials and accessories you might need for your upholstery project, please contact us by filling out the following form.
Thank you so much for supporting a local, family-owned business. Our team at Fabrics That Go appreciates your business during this trying time.

Get Home Fabric Project Inspiration, Tips, & Fabrics That Go Updates!
---
Fabrics That Go loves to connect with fabric lovers from all over the world! Subscribe to receive bi-monthly emails that highlight new fabric collections, home project ideas, decorating tips, and more!
We take pride in being part of your journey in designing your home and turning your vision into reality. From upholstery to drapery, and everything in between, we aim to bring you Happiness By The Yard.
Let's Get Started!
Ready to redesign your home?  Fabrics That Go has over 10,000 bolts of fabric IN-STOCK to choose from. We are fully-equipped to do quality custom upholstery and custom drapery based on your needs and specifications. Outside of Arizona? Order online and get our fabric shipped directly to your door!
Fabrics That Go – Tucson, AZ
We are happy to be Tucson's #1 Local Fabric Supplier, and would love to help you with any of your custom drapery, bedding, upholstery projects. Please feel free to contact us with any questions. We would love to hear from you!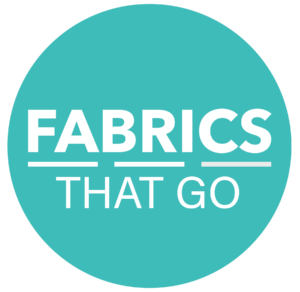 Do You Want to Learn How to Sew Custom Bedding, Drapery, and More?
If there is enough interest, Fabrics That Go is considering an adult sewing class where you can learn to sew custom bed spreads, drapery, and more.
Please provide us with your contact information if you are interested in Adult Sewing Classes at Fabrics That Go.