Home Goals 2022: How to Prepare Your Home for the New Year
Fabrics That Go
Refresh, Mix Up, and Make Improvements for 2022
New Year, New Home. Whether you are buying a new home, or just updating your current abode, how will you refresh and improve your living spaces? It's time to take the steps that you've been putting off to make your dream home. While many make the New Year's Resolution for the typical goals related to work or weight, why not set goals for the place you spend most of your time, your home.
Where do you start, and what do you need to consider? Take a look at what you can do to reach your home goals.
1. Organizing and Streamlining
It can be easy to let clutter get out of hand over time. Many of us buy things we don't necessarily need, and sometimes we don't even want that much. Go room to room, go through all of the items to decide whether you really need them or if you need to donate or throw them away.
A great rule of thumb is to hold each item and if you haven't used it in the last 3 years, get rid of it. This process can be overwhelming, and it's best to start small with a drawer or desk and continue to bigger tasks as you get in the cleaning mode. Depending on how cluttered your home is, you might need to set a goal to hit different areas over time.
2. Improving Your Entertainment Space
As we have been restricted in gathering the last 2 years, now is the time to prepare your home for guests and fun. Improve your home with new custom drapery, reupholster your couch and chairs or add some outdoor entertainment spaces. Wow your guests with unique and rare fabrics from Fabrics That Go.
At Fabrics That Go, we supply all the materials needed to complete any home fabric project (Over 12,000 bolts of in-stock fabric, thread, foam, trim, etc), while also offering Tucson residents with full service upholstery, drapery, and custom projects like decorative pillows (we'll consider any project, just ask!)
Here are our most popular projects:
Some of Our Customers' Most Popular Projects:
Sofas, Couches, Loveseats
Headboards
Pillows
Lamp Shades
Shower Curtains
Valances
Cornices
Outdoor Furniture
Awnings
Table Runners
RV Upholstery
Outdoor Cushions
Bar Stools
Commercial Projects
More!
3. Adding More Color
There are plenty of vibrant designs and colors that you can add to your home. Southwestern designs have grown in popularity, bringing a pop of color while presenting elegance and character. You may have had a dull and dreary year, so adding more color can bring good vibes and happiness that we all could use a little more of.
4. Upgrade Your Private Spaces
You've worked hard, and deserve to have your own little oasis when you need a little alone time to reflect and relax. Redesign your bedroom, master bathroom, office or den. Get that tv or sound system for watching movies or shows in luxury. Bedding, headboards, and bedroom furniture could use some reupholstering using fabrics of various designs such as modern, contemporary, or the aforementioned Southwestern style. Don't be afraid to get creative, be bold and express your personality in your space. Upgrade your mattress and up your thread count for some super soft sheets. It may make it harder to get out of bed in the morning, being so comfortable, but so worth it!
5. Bringing New Life Into Window Trimmings
Curtains, valances, and other pieces of drapery or window treatments may also need some refreshing. Maybe you've been dealing with bare windows, putting it off for "another time". Now is the time. Showcase your personal style through custom drapery.
Prepare Your Home for the New Year With Fabrics That Go
Our selection of over 12,000 bolts of fabrics ensure that you never run out of options if you're looking to redecorate and refresh your home. If you don't know where to start, come in or contact our experts for recommendations and professional advice. You can also provide your project details online for a free quote on how much fabric you'll need and what the project would cost for us to complete it.
Shop online now for fabrics shipped directly to your door. Contact us for more information on our premium-quality fabrics.
Get in Touch: Free Quote & Consultation
---
If you have any questions about the materials and accessories you might need for your upholstery project, please contact us by filling out the following form.
Thank you so much for supporting a local, family-owned business. Our team at Fabrics That Go appreciates your business during this trying time.

Get Home Fabric Project Inspiration, Tips, & Fabrics That Go Updates!
---
Fabrics That Go loves to connect with fabric lovers from all over the world! Subscribe to receive bi-monthly emails that highlight new fabric collections, home project ideas, decorating tips, and more!
We take pride in being part of your journey in designing your home and turning your vision into reality. From upholstery to drapery, and everything in between, we aim to bring you Happiness By The Yard.
Let's Get Started!
Ready to redesign your home?  Fabrics That Go has over 10,000 bolts of fabric IN-STOCK to choose from. We are fully-equipped to do quality custom upholstery and custom drapery based on your needs and specifications. Outside of Arizona? Order online and get our fabric shipped directly to your door!
Fabrics That Go – Tucson, AZ
We are happy to be Tucson's #1 Local Fabric Supplier, and would love to help you with any of your custom drapery, bedding, upholstery projects. Please feel free to contact us with any questions. We would love to hear from you!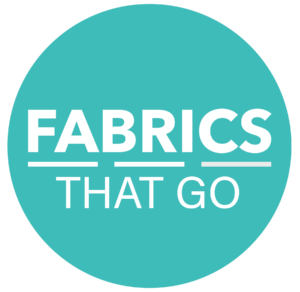 Do You Want to Learn How to Sew Custom Bedding, Drapery, and More?
If there is enough interest, Fabrics That Go is considering an adult sewing class where you can learn to sew custom bed spreads, drapery, and more.
Please provide us with your contact information if you are interested in Adult Sewing Classes at Fabrics That Go.