7 Most Popular Upholstery Fabric Materials at Fabrics That Go
Fabrics That Go
What Type of Fabric Material Suits Your Home Project Needs?
With over 15,000 bolts of fabric, we know that the possibilities are endless and exciting at Fabrics That Go. And to save you some time, here's your go-to guide on the most popular upholstery fabric materials we have available. 
Rule of Thumb: Consider aesthetic and style, while remembering the functionality of the fabric that you'll need.
If you're starting out on your home projects, be it a home redesign or a restoration of house furniture, check out our Five Tips When Reupholstering Furniture.
Sunbrella
The best feature of Sunbrella fabrics is that it is fade-resistant from the heat and light of the sun as well as from rain or temperature. Another reason why this fabric stays beautiful is because its non-porous material prevents liquids from seeping into the upholstery. 
The best uses for this beautiful upholstery fabric is for outdoor furniture, indoor couches or awnings, or anything that's going to be exposed to a lot of use or sunlight. Although, it can be highly flexible in its uses because of its durability and design.
100% Cotton
One of the best feelings when sitting on cotton furniture is its soft cool breathability. 100% cotton fabric is hypoallergenic so sitting on it for long periods of time will pose no skin irritation.
Because of cotton's absorbent qualities, it feels cool and comfortable for quite a while before feeling damp. Cotton can be woven into different fabrics or different fabric types such as denim or canvas when woven densely, or it can be woven into cotton velvet.
Canvas
As mentioned earlier, cotton can be made into canvas, and while historically, canvas has been made with hemp, nowadays, cotton, polyester, and nylon are more commonly used for producing it. The various weave styles of canvas lends itself to a variety of uses.
The plain weave pattern canvas is the type best known for the artist canvas, while the more durable basket weave style canvas finds better use in upholstery projects.
Chenille
Chenille has been variously defined as a wool, cotton, silk, or rayon yarn with protruding pile also a pile-face fabric with a filling of this yarn or even a thick, soft cloth.
This beautiful fabric has been used from shawls and jackets to quilts and bedspreads, and more importantly, upholstery. One care tip for this fabric is that it should be dry cleaned, otherwise it should be dried using low heat.
Linen
Linen fabrics have a variety of forms, but a cotton/flax blend is the most common these days as they tend to be more resistant to damage and have hypoallergenic features.
Linen is great for beddings and formal living rooms as it wrinkles and soils easily which is especially likely if there are children at home. Linen needs professional cleaning if shrinkage is to be avoided.
Velvet
Velvet as a fabric is characterized more by its qualities of smoothness or softness and short soft dense warp pile than the particular material as velvet can be made of 100% cotton, silk, rayon, wool, and mixed with polyester or nylon for strength. One of the best features of this fabric is that the short fibers prevent liquids and smells from seeping in, and that particles can easily be brushed off.
As an upholstery fabric, nylon-blended velvet is dirt- and wrinkle-resistant and does tend to fade over time. 100% cotton velvet often has the qualities of cotton as well as the aforementioned smoothness and softness that we have come to associate with the word.
Vinyl
Vinyl is a plastic textile fiber that we associate more with music recordings, but as upholstery, it provides a similar feel but more affordable option than leather with less maintenance involved. Vinyl upholstery fabrics are best for busy living rooms and other places where people frequently gather in your home.
All Your Fabric Needs at Fabrics That Go
Now that we've learned about the best and most beautiful upholstery fabric material at Fabrics That Go, get in touch with us today and we'll help turn your home projects from dreams to reality!
Get a FREE Quote from us!
Get in Touch: Free Quote & Consultation
---
If you have any questions about the materials and accessories you might need for your upholstery project, please contact us by filling out the following form.
Thank you so much for supporting a local, family-owned business. Our team at Fabrics That Go appreciates your business during this trying time.

Get Home Fabric Project Inspiration, Tips, & Fabrics That Go Updates!
---
Fabrics That Go loves to connect with fabric lovers from all over the world! Subscribe to receive bi-monthly emails that highlight new fabric collections, home project ideas, decorating tips, and more!
We take pride in being part of your journey in designing your home and turning your vision into reality. From upholstery to drapery, and everything in between, we aim to bring you Happiness By The Yard.
Let's Get Started!
Ready to redesign your home?  Fabrics That Go has over 10,000 bolts of fabric IN-STOCK to choose from. We are fully-equipped to do quality custom upholstery and custom drapery based on your needs and specifications. Outside of Arizona? Order online and get our fabric shipped directly to your door!
Fabrics That Go – Tucson, AZ
We are happy to be Tucson's #1 Local Fabric Supplier, and would love to help you with any of your custom drapery, bedding, upholstery projects. Please feel free to contact us with any questions. We would love to hear from you!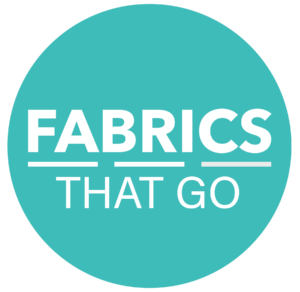 Do You Want to Learn How to Sew Custom Bedding, Drapery, and More?
If there is enough interest, Fabrics That Go is considering an adult sewing class where you can learn to sew custom bed spreads, drapery, and more.
Please provide us with your contact information if you are interested in Adult Sewing Classes at Fabrics That Go.