Why You Should Use Southwestern Fabrics for Accent Furniture
Fabrics That Go
Complement Your Living Spaces with Culturally Inspired Patterns
Accent pieces help in bringing an entire room together. They can greatly enhance the look and feel of your home when used right. Choosing from Southwestern fabrics at Fabrics That Go is a great and easy way to get you started. We have over 15,000 bolts of fabric in-stock!
What Are Southwestern Fabrics?
Southwestern fabrics feature geometric shapes and striped patterns for the most part, and they often come in exciting hues inspired by a desert sunset combined with earthy tones and Native American, Mexican, and Spanish artistry. They are characterized by rough, woven textures and shades that reflect their heritage. The designs may also come with dazzling imagery depicting schemes of trees, rocks, cactuses, valleys, deserts, and more.
Because of its versatility, one could say that this special design is a celebration of vintage meeting contemporary in the middle, allowing you to easily incorporate its dynamic style into your own personal tastes and influences, be it boho, modern, even minimalist.
Why Use Them for Accent Pieces?
Simply put, they work well with accent furniture since they stand out against similar colors. That makes Southwestern Fabrics perfect for bringing two shades of color together, or even different colors that may look jarring without an accent piece to make them more cohesive.
As Southwestern Fabrics have plenty of variations, you won't run out of options anytime soon whenever you want them for not just accent furniture, but also other fabric projects like drapery, beddings, upholstery, and more.
Top Southwestern Fabrics to Use
Fabrics That Go offers a wide selection of Southwestern styles to choose from. Although there are plenty, you can easily get started with what to use by taking a look at the following:
Phoenix

– This style features hues of red and blue, giving enough color and contrast to work in any accent furniture that will surely bring out the best in your home.

Zephyr

– Perfect for thick upholstery, pillows, and cushions, this style creates a sophisticated look overall.

Sedona

– With its colorful geometric patterns, this style easily stands out with its variations that you can mix up.

Guatemalan – Rare, unique, and authentic. These colorful, handwoven fabrics are perfect for virtually any project.
There's no need to worry about putting a well-rounded living space together with the fabric you use whenever you decide on using Southwestern fabrics. At Fabrics That Go, our selection of Southwestern styles assures you that you will never run out of options.
Take the First Step With Fabrics That Go
Fabrics That Go is Tucson's premier fabric shop, helping customers from all over visualize and materialize their fabric design project dreams.
Check out services and our collection of thousands of fabric options. Get in touch for ideas on accent pieces; restore an old favorite sofa or chair with our upholstery services; get started on renewing your outdoor furniture with Sunbrella fabric, or find the perfect holiday gift in custom pillows and more!
Almost anything is possible with us. Contact us today for inspiration and free quotes!
Get in Touch: Free Quote & Consultation
---
If you have any questions about the materials and accessories you might need for your upholstery project, please contact us by filling out the following form.
Thank you so much for supporting a local, family-owned business. Our team at Fabrics That Go appreciates your business during this trying time.

Get Home Fabric Project Inspiration, Tips, & Fabrics That Go Updates!
---
Fabrics That Go loves to connect with fabric lovers from all over the world! Subscribe to receive bi-monthly emails that highlight new fabric collections, home project ideas, decorating tips, and more!
We take pride in being part of your journey in designing your home and turning your vision into reality. From upholstery to drapery, and everything in between, we aim to bring you Happiness By The Yard.
Let's Get Started!
Ready to redesign your home?  Fabrics That Go has over 10,000 bolts of fabric IN-STOCK to choose from. We are fully-equipped to do quality custom upholstery and custom drapery based on your needs and specifications. Outside of Arizona? Order online and get our fabric shipped directly to your door!
Fabrics That Go – Tucson, AZ
We are happy to be Tucson's #1 Local Fabric Supplier, and would love to help you with any of your custom drapery, bedding, upholstery projects. Please feel free to contact us with any questions. We would love to hear from you!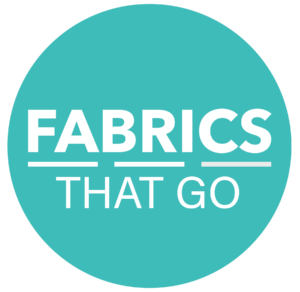 Do You Want to Learn How to Sew Custom Bedding, Drapery, and More?
If there is enough interest, Fabrics That Go is considering an adult sewing class where you can learn to sew custom bed spreads, drapery, and more.
Please provide us with your contact information if you are interested in Adult Sewing Classes at Fabrics That Go.