Home Design Inspiration for the Spring Season
Fabrics That Go
Welcome the New Season in Style
As winter draws to a close, now's the perfect time to give your spaces a much needed makeover with home projects and beautiful fabrics.
Thinking up ideas on how to make your home look more vibrant this Spring? Fabrics around your home can make all the difference. There's plenty of opportunity for a springtime home project, from bright uplifting colors to the timelessness of nature inspired patterns.
Cacti Galore
Incorporating the uniqueness of the desert and blooming cactus can set you apart from the rest by taking inspiration from the local Arizona flora. Bring nature into your home this Spring season and your guests will be in awe during their visits. Brighten up your home with these colorful fabrics.
Embrace the Beauty of the Southwest
If you want to start this year right, you can't go wrong with authentic Southwestern design and patterns whose versatility can add exuberance to any pieces, or any room for that matter. Guatemalan fabrics are a popular choice for its eye-catching and vibrant colors.
Bring Your Personality Outside
As Spring approaches, is your backyard ready for hosting gatherings? Showcase your personal style and personality through design. Whether you want to keep it minimalistic with a neutral tone or if you're looking to introduce a pop of color- we highly recommend Sunbrella Fabrics for outdoor upholstery, drapery, decorative pillows and more.
Sunbrella fabrics are made for the outdoors or high traffic indoor use due to their durability, easy-to-clean, and fade/mildew-resistant qualities. They also come in classic colors and patterns, along with an array of unique,  designer collections.
Repurposing and Reupholstering
We've noticed a new wave of homeowners seeing the value of vintage furniture, especially those made with better materials and from hot and popular designers of those eras. A lot of homeowners are thrifting or hitting vintage shops to find unique and rare antique pieces that just need a bit of TLC.
From Southwestern to Contemporary and Mid-Century Modern themes, our team is ready to make your home design vision become reality.
At Fabrics That Go, upholstery is our specialty, and reupholstering and refinishing your antique chairs, sofas is our passion. We'll turn an old family heirloom or thrift find into a piece everyone will fall in love with! You'll be rewarded with a piece with rich history, that is also one-of-a-kind, following refurbishing with Fabrics That Go.
Bring New Life to Your Home with the Help of Fabrics That Go
From textured fabrics to vintage prints, Fabrics That Go has a vast array of styles to choose from. Take your pick from over 15,000 bolts of fabric in-stock. Turn your vision into a reality, where you showcase your personality through home design.
Shop online today! Get a free online quote on your next project.
Don't see what you're looking for online? Contact us today, let us know the details of your project and what you're looking for, and we can send you some ideas and options that we have in-stock that may have not made it up on the online shop just yet.
Get in Touch: Free Quote & Consultation
---
If you have any questions about the materials and accessories you might need for your upholstery project, please contact us by filling out the following form.
Thank you so much for supporting a local, family-owned business. Our team at Fabrics That Go appreciates your business during this trying time.

Get Home Fabric Project Inspiration, Tips, & Fabrics That Go Updates!
---
Fabrics That Go loves to connect with fabric lovers from all over the world! Subscribe to receive bi-monthly emails that highlight new fabric collections, home project ideas, decorating tips, and more!
We take pride in being part of your journey in designing your home and turning your vision into reality. From upholstery to drapery, and everything in between, we aim to bring you Happiness By The Yard.
Let's Get Started!
Ready to redesign your home?  Fabrics That Go has over 10,000 bolts of fabric IN-STOCK to choose from. We are fully-equipped to do quality custom upholstery and custom drapery based on your needs and specifications. Outside of Arizona? Order online and get our fabric shipped directly to your door!
Fabrics That Go – Tucson, AZ
We are happy to be Tucson's #1 Local Fabric Supplier, and would love to help you with any of your custom drapery, bedding, upholstery projects. Please feel free to contact us with any questions. We would love to hear from you!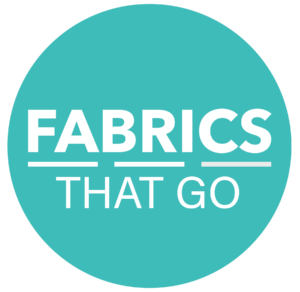 Do You Want to Learn How to Sew Custom Bedding, Drapery, and More?
If there is enough interest, Fabrics That Go is considering an adult sewing class where you can learn to sew custom bed spreads, drapery, and more.
Please provide us with your contact information if you are interested in Adult Sewing Classes at Fabrics That Go.