Refreshing Your Home Style for The New Year
Fabrics That Go
Another decade is about to begin. 2020 is expected to bring us fresh interior design trends that we will definitely want to apply to our homes. But as we look around our homes to determine what we should get rid of or replace, let's remind ourselves that some things can be fixed and given new looks. Here are some ways to refresh your home style for the new year, without disposing much of your old stuff!
Custom Bedding & Drapery
---
If you have a specific look in mind for your rooms – it may be hard to find drapery & bedding that matches your vision. Having custom drapery and bedding made for your rooms will make it easier to coordinate things. 
When choosing drapery fabric, color and texture is not the only thing you should consider. You should also take note of the type of drapery – box pleated, rod pocket and grommet drapery are just a few examples.  To tie the look together, your headboard and custom bedding should match or complement the paint and flooring of the room. 
Deck the Halls with new drapery or check out the eye-catching fabrics for upholstery. New Items for every taste; colorful velvets, cactus prints, casual and mid-century geometrics, among the thousands of fabrics available.
Upcycle & Refresh Old Furniture
---
Think following trends is wasteful? According to Pinterest, more and more people are getting interested in thrifted home decor in order to follow a low-waste lifestyle. Recently, searches for the phrase "thrifted home decor" went up by 308%. 
If you have an old heirloom chair, you can have it reupholstered with a fabric that suits your taste. Colorful velvets, eclectic prints, mid-century geometrics, and southwestern patterns are some of the most popular styles for upholstery fabric. 
Outdoor furniture looking a little drab? Using slipcovers is an easy way to brighten up the space. Use bright or contrasting colors to make things look more interesting! Cushions and throws also add extra comfort to wooden benches or patio sets.
Foam for Comfort
---
Foam is something a lot of people forget about when redesigning their homes. After all, we don't see it. However, if your dining chair or couch is starting to feel a little uncomfortable, it may be time to change your foams. With expert craftsmanship, new foam can improve the look and return comfort to your dilapidated seats. It's also good to think about the kind of fabric to pair with your new seats. It is recommended that you use durable, stain-resistant fabric if you use the seats very often. 
Need Inspiration? Follow us on Social Media!
Get Inspiration Our Projects
---
Thinking of giving your home or old furniture a facelift? Browse through some of our finished projects for inspiration on your next project!

Get Home Fabric Project Inspiration, Tips, & Fabrics That Go Updates!
---
Fabrics That Go loves to connect with fabric lovers all over the world! Subscribe to receive bi-monthly emails that highlight new fabric collections, home project ideas, decorating tips, and more!
We take pride in being part of your journey in designing your home, turning your vision into reality. From upholstery to drapery, and everything in between- we bring you Happiness By The Yard.
Let's Get Started!
Ready to redesign your home?  Fabrics That Go has over 10,000 bolts of fabric IN-STOCK to choose from, and can do quality custom upholstery  and custom drapery based on your needs and specifications. Outside of Arizona? Order online NOW for fabric shipped directly to your door!
Fabrics That Go – Tucson, AZ
We are happy to be Tucson's #1 Local Fabric Supplier, and would love to help you with any of your custom drapery, bedding, upholstery projects. Please feel free to contact us with any questions, we'd love to hear from you!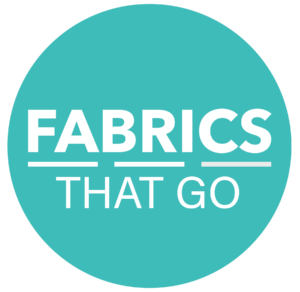 Do You Want to Learn How to Sew Custom Bedding, Drapery, & More?
If there is enough interest, Fabrics That Go is considering an adult sewing class where you can sew custom bed spreads, drapery, & more.
Please provide your information if you are interested in Adult Sewing Classes at Fabrics That Go.