What Kind of Drapery Fits Your Home's Style?
Fabrics That Go
Drapery can make or break the look of a room. It can make small spaces look big, dull rooms look vibrant, low ceilings look tall by making walls look high. With so many kinds of drapery to choose from, it can be daunting to determine which kind suits your home. Here's a little guide that can help you get started.
Box Pleated Curtains
---
If you need a room to look modern or professional, say for example, a home office, box pleated curtains are your go-to option. Its well-tailored look and pleated panels come pre-hooked so it can be attached to your window without showing your curtain rod.
Rod Pocket Curtains
---
This simple yet gorgeous kind of window installation is perfect for any room in a cozy home. Rod Pocket curtains are easy to set up. It also goes well with any kind of fabric, but is always best paired with classic looking ones. The fabric heading is tucked on the top to create an elegant look.
Use prints and patterns to instantly elevate a dull space!
Quality Drapery Services in Tucson, AZ
---
Need custom drapery made for your home? Drop by our store at 3105 N Campbell Ave., and browse thousands of indoor and outdoor drapery fabric. You'll be sure to find one that's right for you. Click the button below to upload photos of your project and get a FREE QUOTE today.
Pinch Pleated Curtains
---
Perfect for modern and contemporary homes, pinch pleated curtains offers a clean look to your windows. The heads are sewn together to create pleats attached to curtain rods through hooks.
It's best with plain fabric, and it can easily tone down a cluttered space with its sleek look. 
Grommet Curtains
---
Grommet Curtains is a popular pick for a casual, contemporary space. This kind of drapery has grommet rings built in, so it can be easily used with any curtain rod.
Its casual look gives off a laid back feeling, perfect for almost any kind of modern room. Of all the curtain types, this is the simplest to install as you do not need accessories to attach them to the curtain rod.
Tab Top Curtains
---
Tab top curtains are casual, and look great for kitchen and bathroom windows.
This French country design is popularly paired with sheer fabric, so it can slide back easily to let the light in. This kind of curtain isn't pleated, so the simple look can instantly broaden a narrow room or space. 
With a little imagination, you can mix and match these curtains with any fabric. You don't have to make big changes to transform a room. Sometimes a little change in drapery is all you need. Come to Fabrics That Go and browse thousands of drapery fabric. We can even make custom drapery for you!
Inspiration Our Projects
---
Thinking of giving your home or old furniture a facelift? Browse through some of our finished projects for inspiration!

Get Home Fabric Project Inspiration, Tips, & Fabrics That Go Updates!
---
Fabrics That Go loves to connect with fabric lovers all over the world! Subscribe to receive bi-monthly emails that highlight new fabric collections, home project ideas, decorating tips, and more!
We take pride in being part of your journey in designing your home, turning your vision into reality. From upholstery to drapery, and everything in between- we bring you Happiness By The Yard.
Let's Get Started!
Ready to redesign your home?  Fabrics That Go has over 10,000 bolts of fabric IN-STOCK to choose from, and can do quality custom upholstery  and custom drapery based on your needs and specifications. Outside of Arizona? Order online NOW for fabric shipped directly to your door!
Fabrics That Go – Tucson, AZ
We are happy to be Tucson's #1 Local Fabric Supplier, and would love to help you with any of your custom drapery, bedding, upholstery projects. Please feel free to contact us with any questions, we'd love to hear from you!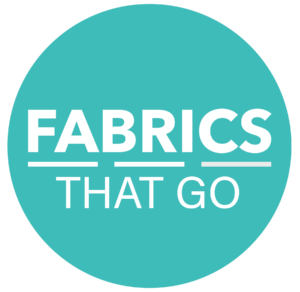 Do You Want to Learn How to Sew Custom Bedding, Drapery, & More?
If there is enough interest, Fabrics That Go is considering an adult sewing class where you can sew custom bed spreads, drapery, & more.
Please provide your information if you are interested in Adult Sewing Classes at Fabrics That Go.