Upholstery Supplies Essentials: High-Grade Foam, Batting, Piping, Thread & More
Fabrics That Go
Essential Inside & Out
Upholstery supplies and essentials are the kinds of materials that you'll be needing for many, if not all, your upholstery projects.
We'll cover each of the most important ones and what they're for or what it means for your project.
Quality is in the Density
Foam density indicates how much weight can be supported by the foam. In other words, high density foam can support higher weights. The denser the foam, the more support available for the user and thus the comfortability. 
It needs to be said though that foam density doesn't necessarily mean the foam is heavier or firmer since those are separate qualities.
You can find the kind of high density foam for upholstery supplies at Fabrics That Go and get a feel for its quality in-store. There are different sizes available for different project needs.
Let Dacron Pick Up the Slack Back-to-Back
Now beyond the foam, you've got to add some batting.
The purpose of Dacron polyester batting is to fit between the foam and the fabric. Why? Because batting reduces the friction between the foam and the fabric thus giving both a longer lease on life.
Secondly, batting fills any slackness or looseness in your upholstered furniture giving it a tighter look. 
Lastly, Dacron helps prevent the fabric from developing wrinkles from wear by pushing against the fabric with its springiness. Fabrics That Go has them in-store, in different sizes and by the yard.
Thread It Together
High-grade thread is definitely an essential component and the adage "buy it nice or buy it twice" applies here since you don't want your home projects' threads snapping unexpectedly.
The Coats & Clark Dual Duty Thread available at Fabrics That Go has superior strength and works with thick materials like canvas, denim, or even leather. The high quality thread comes in many colors, sizes, and options as well as Sunbrella for upholstery exposed to the sun — perfect for the warm Arizona weather.
Upholstery Personality Pieces
Trim
Trims are all kinds of embellishments for elevating the look of your upholstery and drapery projects. There is a lot of overlap between trims, tassels, and fringes, and some are combined with others.
An example of a good trim is the braid trim which is an ornamental trim with two finished edges, and it's more traditionally formal than other types of trim.
Tassels
An iconic and familiar type of tassel is the key tassel which is an ornate trim with a series of balls on top of each other put together horizontally with the tassel's fringes at the end. They come in 2 inches long usually and can come in a variety of colors. It also gives your pillows, furniture, or drapery that magic carpet vibe.
Fringe
One type of fringe that is whimsical is the brush fringe. It gives a cute and casual look to the home. It's a fringe that's 1–2 inches long that is a flat skirt made of thin yarn.
Expert Upholstery Services
If this is too much for you or your home project feels a bit overwhelming, Fabrics That Go has the expert services to help achieve your design dreams.
Let us know about the details and we'll let you know how much fabric you'll need and the other necessary supplies to complete it. Fabrics That Go offers free quotes and professional upholsterers that can complete any project, keeping you updated and guided every step of the way.
When do you know you need professional help? When the cost of redoing a project is high or if it's time consuming or if it's a hassle to get it started or completed.
Visit Tucson's favorite fabric shop or get in touch with us today!
Get in Touch: Free Quote & Consultation
---
If you have any questions about the materials and accessories you might need for your upholstery project, please contact us by filling out the following form.
Thank you so much for supporting a local, family-owned business. Our team at Fabrics That Go appreciates your business during this trying time.

Get Home Fabric Project Inspiration, Tips, & Fabrics That Go Updates!
---
Fabrics That Go loves to connect with fabric lovers from all over the world! Subscribe to receive bi-monthly emails that highlight new fabric collections, home project ideas, decorating tips, and more!
We take pride in being part of your journey in designing your home and turning your vision into reality. From upholstery to drapery, and everything in between, we aim to bring you Happiness By The Yard.
Let's Get Started!
Ready to redesign your home?  Fabrics That Go has over 10,000 bolts of fabric IN-STOCK to choose from. We are fully-equipped to do quality custom upholstery and custom drapery based on your needs and specifications. Outside of Arizona? Order online and get our fabric shipped directly to your door!
Fabrics That Go – Tucson, AZ
We are happy to be Tucson's #1 Local Fabric Supplier, and would love to help you with any of your custom drapery, bedding, upholstery projects. Please feel free to contact us with any questions. We would love to hear from you!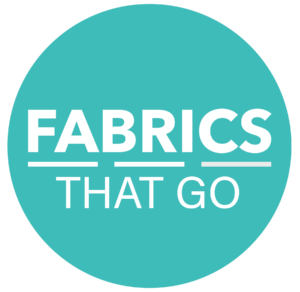 Do You Want to Learn How to Sew Custom Bedding, Drapery, and More?
If there is enough interest, Fabrics That Go is considering an adult sewing class where you can learn to sew custom bed spreads, drapery, and more.
Please provide us with your contact information if you are interested in Adult Sewing Classes at Fabrics That Go.