Fabric Store Near Me: Tucson Trusts Fabrics That Go
Fabrics That Go
Tucson is one of Arizona's largest metropolitan areas with over half a million people living in the booming city, and many more migrating every year. This melting pot of cultures with its rich history of Southwestern styles has been evolving, with the various influences breeding unique styles.
Tucson homeowners and designers have taken a cue from both modern styles and homegrown styles, enabling them to have flexibility and versatility into what catches their eye and sparks their creativity.
Tucson's Trusted Fabric Store
As the number of homeowners and business owners grow in Tucson, so does the desire to make their humble abode or establishment stand out with custom picked fabric designs and patterns that can highlight personality and bring an ambience that makes experiences more pleasurable.
It could be as simple as finding the perfect pattern for accent pillows or table settings, or as complex as reupholstering furniture with the right upholstery or adding/updating drapery.
Need help with your projects? Fabrics That Go has been turning Tucson's visions into realities for many decades. From small projects, like custom decorative pillows, to full service reupholstery for residences or restaurants and hotels, Fabrics That Go is Tucson's one-stop-shop for any fabric needs. Submit Project Details to Get a Free Quote >>
Contractors, designers, and DIY enthusiasts are well served by Fabrics That Go. Read more about upholstery essentials:
Fabrics That Go has been in business for the last 5 decades and we've kept our promise to provide the most personalized fabric experience. 
From homeowners to designers, we're proud to have been the community's go-to fabric store and custom upholstery/drapery service provider.
Ready to Help with Any Project
Fabrics That Go has over 15,000 bolts of fabric for almost any style that comes to your assistance, whether you go the DIY route or get our experts to complete your home upholstery or drapery projects.
Fabrics That Go has decades of accumulated experience in the upholstery and drapery industry. Here, we've put together a selection of some of the projects that we've completed or helped bring to life.
Couches, Sofas, Loveseats
Pillows
Upholstery fabric is perfectly capable for other uses like pillows.
Bags
These were a set of special projects that we thought were adorable and were fairly uncommon but we love how the southwestern fabrics give them vibrant colors.
Drapery
Our professional team also does valences as well.
Jackets
This was a unique use of our fabrics that are normally used for upholstery or drapery, works just as well for jackets.
Furniture Restoration with Fabrics That Go!
Things used to be made to last. We admire older furniture for the artisanal skill and craftsmanship, and quality materials. It's why antiques matter so much. 
So when you see a piece of furniture that might be on its way out, consider breathing new life into it by having it reupholstered by Fabrics That Go.
Not only do you get a one of a kind piece to make your home unique, but it also lets you tell the stories it represents. A reupholstered chair can be more than utilitarian use — it can remind you of family histories or moments that mattered. 
When you finally have your sights set on a beautiful restoration project, Fabrics That Go can bring that vision into reality. Send us photos or drawings or descriptions of what you would like to see as well as any details of the product in its current state. 
Ask any questions you might have about our products for the project you have in mind. 
Tell us your story and we'll give you a free quote.
Get in Touch: Free Quote & Consultation
---
If you have any questions about the materials and accessories you might need for your upholstery project, please contact us by filling out the following form.
Thank you so much for supporting a local, family-owned business. Our team at Fabrics That Go appreciates your business during this trying time.

Get Home Fabric Project Inspiration, Tips, & Fabrics That Go Updates!
---
Fabrics That Go loves to connect with fabric lovers from all over the world! Subscribe to receive bi-monthly emails that highlight new fabric collections, home project ideas, decorating tips, and more!
We take pride in being part of your journey in designing your home and turning your vision into reality. From upholstery to drapery, and everything in between, we aim to bring you Happiness By The Yard.
Let's Get Started!
Ready to redesign your home?  Fabrics That Go has over 10,000 bolts of fabric IN-STOCK to choose from. We are fully-equipped to do quality custom upholstery and custom drapery based on your needs and specifications. Outside of Arizona? Order online and get our fabric shipped directly to your door!
Fabrics That Go – Tucson, AZ
We are happy to be Tucson's #1 Local Fabric Supplier, and would love to help you with any of your custom drapery, bedding, upholstery projects. Please feel free to contact us with any questions. We would love to hear from you!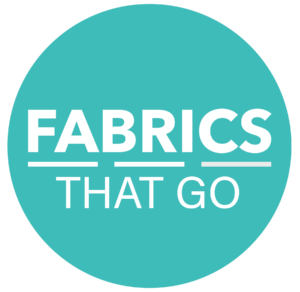 Do You Want to Learn How to Sew Custom Bedding, Drapery, and More?
If there is enough interest, Fabrics That Go is considering an adult sewing class where you can learn to sew custom bed spreads, drapery, and more.
Please provide us with your contact information if you are interested in Adult Sewing Classes at Fabrics That Go.