Thrift Shop Makeover: Reupholster and Revamp Furniture in Tucson, AZ
Fabrics That Go
Hey there, fellow DIY enthusiasts and bargain hunters!
If you're like us and love the idea of giving new life to old furniture finds, then you're in for a treat.
Tucson, Arizona is a treasure trove of thrift shops just waiting for your creative touch. So here are some tips and insights on how to reupholster and revamp furniture in the heart of the Grand Canyon State.
Finding the Perfect Piece
When you hit the thrift shops, keep an open mind and a sharp eye. Look for pieces with good bones with their structure still relatively intact. Don't be discouraged by dated upholstery or a little wear and tear, though. As long as the frame is sturdy, you're in business!
Reupholster and Revamp Furniture with Ease
Once you've found your design project, it's time to get to work. Reupholstering might seem daunting, but with some basic tools and a little patience, it's totally doable.
Some Common Materials/Tools You Need
Staple gun: This is your trusty sidekick for securing the new fabric.
Fabric: Choose a durable, stylish fabric that suits your taste and the piece's style.
Foam and batting: If your piece needs a little extra cushion, don't forget these.
Screwdriver/pliers: To remove any hardware, staples, or old fabric.
Scissors: For trimming fabric and batting.
Safety goggles: Safety first!
Reupholstering Steps Simplified
Remove the old fabric: Take your time with this step. Carefully remove the old fabric, saving any pieces that can be used as templates for the new fabric.
Replace foam and batting: If needed, replace the foam and batting to restore that comfy feel.
Cut and staple the new fabric: Lay out your new fabric, center your piece, and start stapling. Pull the fabric tight for a smooth finish.
Fold and trim: Neatly fold and trim excess fabric for a professional look.
Reattach any hardware: Don't forget to reattach any screws, knobs, or handles.
Revamp furniture: Add personal flair and style!
Now that your furniture piece has a fresh new look, it's time for the finishing touches. You can further revamp furniture by adding decorative elements like new knobs or a fresh coat of paint on the wooden/metal/plastic frames. Make it uniquely yours!
Fabrics That Go: Tucson's Top Upholstery Services
If you'd prefer to leave the reupholstering to the experts, you're in luck! Fabrics That Go is a cherished Tucson Fabric Store that's been a local presence for decades, supplying the finest fabrics (over 20,000 bolts to choose from) for upholstery, drapery, and more. We specialize in breathing new life into furniture pieces. So, if you're not up for the DIY challenge or have a particularly complex project, visit our shop or get a free quote online.
Show Off Your Masterpiece
Lastly, proudly display your newly revived furniture. Whether it's a chic new chair or a vintage ottoman, your thrift shop makeover is now a centerpiece in your home.
In Tucson, there's a sense of pride in giving old furniture a second chance. It's an eco-friendly way to add character to your space. So, get out there, hunt for those hidden treasures, and let your creativity flow.
Remember, it's not just about the final product; it's about the journey of transforming something old into something beautiful. Enjoy every moment, and don't be afraid to make mistakes — that's where the real learning happens. And for any material you need, or when you've hit a hall in your creativity, there's always Fabrics That Go. Happy crafting!
Get in Touch: Free Quote & Consultation
---
If you have any questions about the materials and accessories you might need for your upholstery project, please contact us by filling out the following form. We can also provide a free quote on how much it would cost for our experts to complete the project from choosing the fabric to materializing your vision in a finished product.
Thank you so much for supporting a local, family-owned business. Our team at Fabrics That Go appreciates your business during this trying time.

Get Home Fabric Project Inspiration, Tips, & Fabrics That Go Updates!
---
Fabrics That Go loves to connect with fabric lovers from all over the world! Subscribe to receive bi-monthly emails that highlight new fabric collections, home project ideas, decorating tips, and more!
We take pride in being part of your journey in designing your home and turning your vision into reality. From upholstery to drapery, and everything in between, we aim to bring you Happiness By The Yard.
Let's Get Started!
Ready to redesign your home?  Fabrics That Go has over 10,000 bolts of fabric IN-STOCK to choose from. We are fully-equipped to do quality custom upholstery and custom drapery based on your needs and specifications. Outside of Arizona? Order online and get our fabric shipped directly to your door!
Fabrics That Go – Tucson, AZ
We are happy to be Tucson's #1 Local Fabric Supplier, and would love to help you with any of your custom drapery, bedding, upholstery projects. Please feel free to contact us with any questions. We would love to hear from you!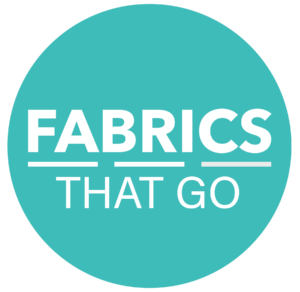 Do You Want to Learn How to Sew Custom Bedding, Drapery, and More?
If there is enough interest, Fabrics That Go is considering an adult sewing class where you can learn to sew custom bed spreads, drapery, and more.
Please provide us with your contact information if you are interested in Adult Sewing Classes at Fabrics That Go.