Hosting for The Holidays: Update Interior Design Through Fabric
Fabrics That Go
Celebrate the Holidays with Style
As the holidays fast approach, the amazing weather in Tucson, AZ inspires locals to host and entertain their friends and family at their homes. Now is the perfect time to level up your hosting chops by updating your home using fabrics.
Dining Room
Having people over for dinner is a blast! Nothing better than catching up with old friends over some home cooked meals.
Are your dining chairs a bit drab? Maybe they've worn or faded. Bring them into Fabrics That Go and we can bring them back to life. Choose from over 20,000 bolts of in-stock fabric. We bring almost any project you can think of into reality, such as table runners and place mats.
Living Room
Having friends over for a movie or game night over the holidays? Make sure your living room is comfortable and appealing for your guests. Yes, you love your couch, but it's lost its charm. Experts at Fabrics That Go can reupholster your beloved sofa, or any piece of furniture in the fabric of your choice. Upcycling is more environmentally friendly than replacing. Plus, you get to pick ANY fabric you'd like to give it a new personality. It's really a win-win situation.
Outdoor Entertainment
Enjoy the brisk fall and winter. We are so lucky to have such perfect weather this time of year. Throw parties and have barbecues. Make sure your cushions aren't busted and bring down the party vibes. Replace your outdoor cushions with Fabrics That Go. We always recommend Sunbrella fabrics for outdoor functions like upholstery and also outdoor drapery. We can also do custom umbrellas and outdoor pillows. Let us know your ideas and we can give you a quote.
Guestroom
Hosting friends or family from out of town? Make their experience in your home unforgettable. We have a seemingly endless supply of fabrics to choose from, in every style. From mid century modern to vintage, and everything in between — we have it all. Go bold with your drapery and play with unique patterns, use your guest room as a fun, creative medium. Contact us for custom drapery, headboards, and more. We'll bring your ideas to life.
Golf Cart Seats, Pillows, and More!
We are proud to be Tucson, Arizona's go-to destination for custom fabric projects. Simply let us know your ideas and we do our best to make it happen. We've done unique projects from golf cart upholstery to lampshades and rugs. We love hearing your ideas.
Trust Fabrics That Go
Thank you for supporting local over the past decades. We are proud to have been providing "Happiness by the Yard" to so many people. We encourage you to come in and take a look and let your ideas flow. Whether you're a local or visitor looking to give your holidays an exciting touch, we welcome you and can ship out to you if needed.
Please provide your project ideas and we can recommend fabrics and a quote for our experts to complete it for you.
Get in Touch: Free Quote & Consultation
---
If you have any questions about the materials and accessories you might need for your upholstery project, please contact us by filling out the following form. We can also provide a free quote on how much it would cost for our experts to complete the project from choosing the fabric to materializing your vision in a finished product.
Thank you so much for supporting a local, family-owned business. Our team at Fabrics That Go appreciates your business during this trying time.

Get Home Fabric Project Inspiration, Tips, & Fabrics That Go Updates!
---
Fabrics That Go loves to connect with fabric lovers from all over the world! Subscribe to receive bi-monthly emails that highlight new fabric collections, home project ideas, decorating tips, and more!
We take pride in being part of your journey in designing your home and turning your vision into reality. From upholstery to drapery, and everything in between, we aim to bring you Happiness By The Yard.
Let's Get Started!
Ready to redesign your home?  Fabrics That Go has over 10,000 bolts of fabric IN-STOCK to choose from. We are fully-equipped to do quality custom upholstery and custom drapery based on your needs and specifications. Outside of Arizona? Order online and get our fabric shipped directly to your door!
Fabrics That Go – Tucson, AZ
We are happy to be Tucson's #1 Local Fabric Supplier, and would love to help you with any of your custom drapery, bedding, upholstery projects. Please feel free to contact us with any questions. We would love to hear from you!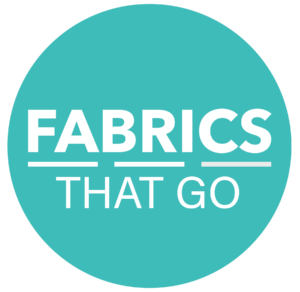 Do You Want to Learn How to Sew Custom Bedding, Drapery, and More?
If there is enough interest, Fabrics That Go is considering an adult sewing class where you can learn to sew custom bed spreads, drapery, and more.
Please provide us with your contact information if you are interested in Adult Sewing Classes at Fabrics That Go.