Southwestern Showcase: Cactus Patterns & Other Desert-Inspired Fabrics
Fabrics That Go
Vibrant, earthy, and dazzling – colors of the desert right at your home
Southwestern style defined
The Southwestern style takes influence from the colors of the desert, Mexican craftsmanship, Mediterranean architecture, and Spanish artistry.
Such an eclectic design can be hard to pinpoint its origin, but the elements and history of this style is encapsulated in the vibrant colors and the rustic yet timeless aura it gives to a space.
Here's a showcase of the cactus patterns and other desert-inspired fabrics that Fabrics That Go delivers.
Bold and Distinctive Prints: Wild Spice/Mango
One of our best selling fabrics is the Wild Spice/Mango, a personal legacy of the company's founder, Claire Grunstein.
Truly unique to Fabrics That Go, it embodies Claire's depiction of the Tucson community. And that's why it's well-loved by Tucson homeowners and visitors alike.
Check out the 7 most popular upholstery fabric materials at Fabrics That Go.
Decorating with Cactus Motifs
One of the defining elements of the Southwestern style is the prints that are heavily influenced by features of the desert.
Cacti, skulls, turquoise blue skies devoid of clouds—these are often seen in draperies, walls, furniture, and basically almost any decor.
At Fabrics That Go, our Chaco Cactus is by far the most popular fabric for upholstery for practically any Arizona home or business furniture. See some of our custom upholstered couches using vibrant fabrics, and you might find something you like.
It adds an oomph and makes for eye-catching furniture, and it's great for a gender neutral nursery or children's room.
Neutral yet Quirky: Sedona
If you're looking for something eccentric but isn't too loud, then our fabric like the Sedona will surely add a nice touch of a bohemian, nomadic vibe to your living space.
The muted colors and patterns are a nice pop of accent.
Get Them All at Tucson's Best
Get a FREE quote from us or visit us at the store to get started on your next home improvement project. Let's bring your ideas to life and see why Tucson trusts Fabrics That Go.
There's no better experts in Southwestern fabric and decor than Tucson, Arizona's Fabrics That Go with over 15,000 bolts of in-stock fabric to browse.
Whether you are thinking of starting a project indoors or outdoors, we are Tucson's most trusted supplier of everything you need. From fabrics, to foam and fringe, we have it all- we can even complete the project for you!
Thank you for supporting a local, family owned and operated Arizona company.
Get in Touch: Free Quote & Consultation
---
If you have any questions about the materials and accessories you might need for your upholstery project, please contact us by filling out the following form.
Thank you so much for supporting a local, family-owned business. Our team at Fabrics That Go appreciates your business during this trying time.

Get Home Fabric Project Inspiration, Tips, & Fabrics That Go Updates!
---
Fabrics That Go loves to connect with fabric lovers from all over the world! Subscribe to receive bi-monthly emails that highlight new fabric collections, home project ideas, decorating tips, and more!
We take pride in being part of your journey in designing your home and turning your vision into reality. From upholstery to drapery, and everything in between, we aim to bring you Happiness By The Yard.
Let's Get Started!
Ready to redesign your home?  Fabrics That Go has over 10,000 bolts of fabric IN-STOCK to choose from. We are fully-equipped to do quality custom upholstery and custom drapery based on your needs and specifications. Outside of Arizona? Order online and get our fabric shipped directly to your door!
Fabrics That Go – Tucson, AZ
We are happy to be Tucson's #1 Local Fabric Supplier, and would love to help you with any of your custom drapery, bedding, upholstery projects. Please feel free to contact us with any questions. We would love to hear from you!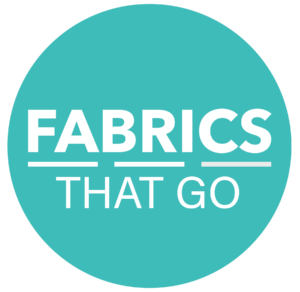 Do You Want to Learn How to Sew Custom Bedding, Drapery, and More?
If there is enough interest, Fabrics That Go is considering an adult sewing class where you can learn to sew custom bed spreads, drapery, and more.
Please provide us with your contact information if you are interested in Adult Sewing Classes at Fabrics That Go.